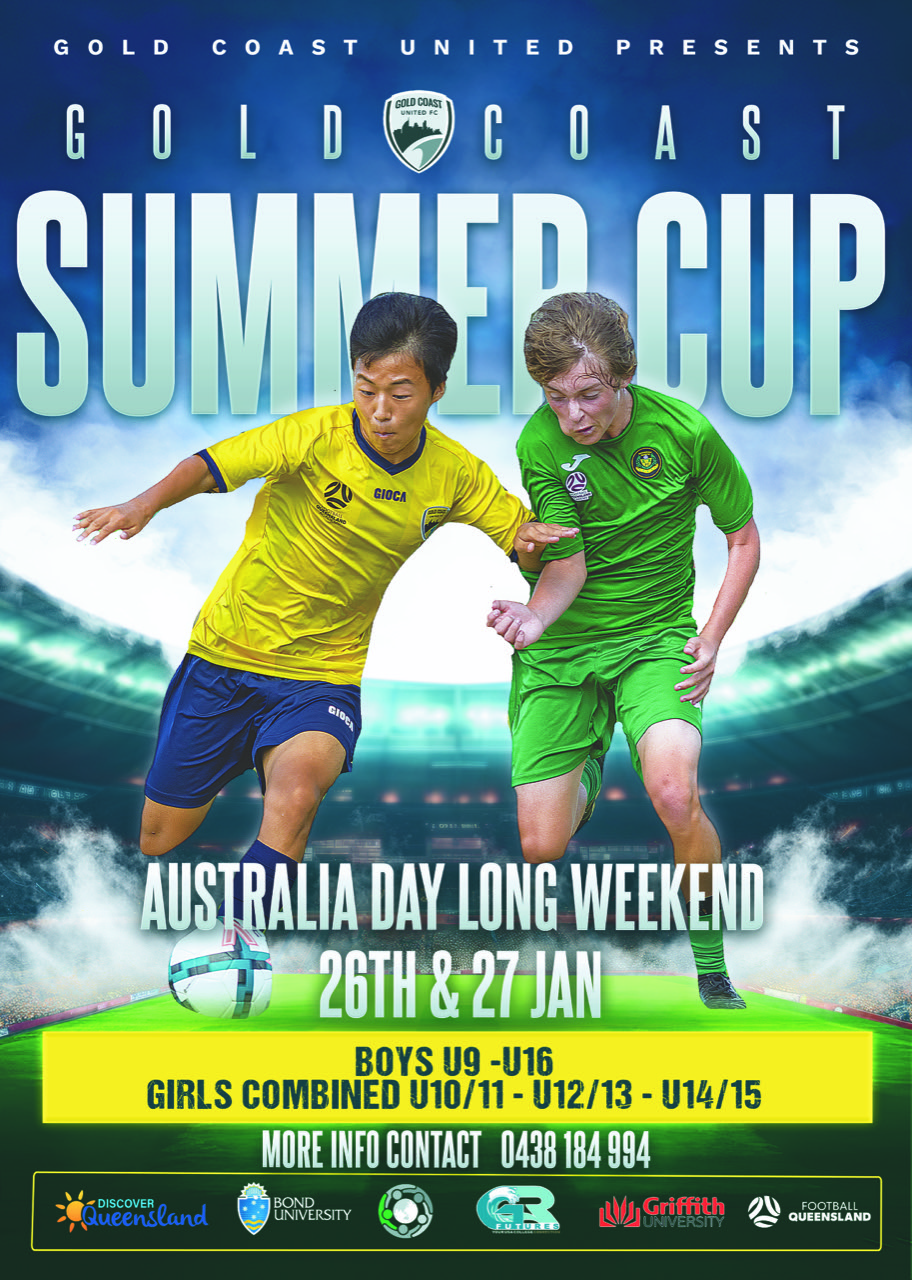 Description
Date: Friday 26th and Saturday 27th January (Australia Day Long Weekend)
Location: Coplick Family Sports Park – Tallebudgera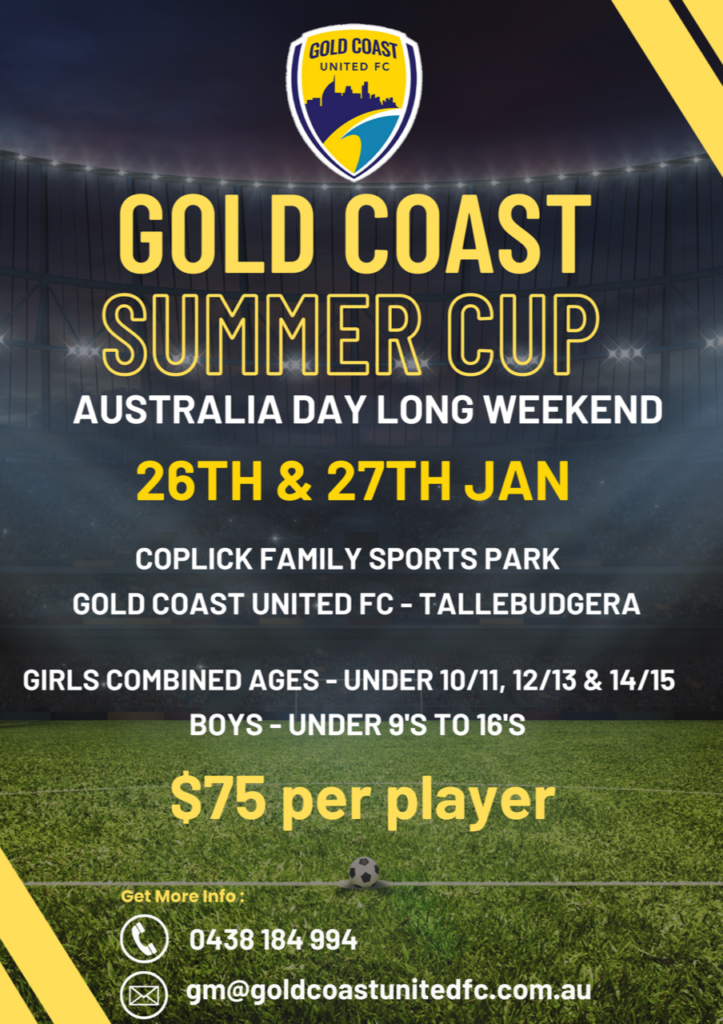 Join the Inaugural Gold Coast Summer Cup!
Get ready to kick off the season in style as we invite you to the first-ever Gold Coast Summer Cup, taking place on the Australia Day long weekend! Nestled in the heart of the sunny Gold Coast, this tournament promises not only electrifying football action but also unforgettable experiences.
Event Details:
Date: Friday 26th and Saturday 27th January (Australia Day Long Weekend)
Location: Coplick Family Sports Park – Tallebudgera
Awesome Football on Display: Witness top-notch football talent from across the region as teams battle it out for supremacy. From skillful dribbles to jaw-dropping goals, be prepared for a showcase of pure football magic. The Gold Coast Summer Cup promises an unparalleled level of competition that will leave you on the edge of your seat!
Sunny Gold Coast Vibes: Picture this: Golden beaches, clear blue skies, and a football tournament that adds an extra layer of excitement to the already vibrant Gold Coast scene. Make the most of the Australia Day long weekend and soak up the sun with a fantastic blend of football and leisure.
Be Part of the GC Summer Cup: Don't miss your chance to be part of history! Join us for what promises to be a fantastic pre-season tournament, setting the tone for an unforgettable football season ahead. Whether you're a seasoned football fanatic or a casual observer, the Gold Coast Summer Cup welcomes you to celebrate the beautiful game.
Get ready for a football fiesta like no other! The Gold Coast Summer Cup is set to become a highlight on the football calendar, and we can't wait to share the excitement with you.
See you on the sunny Gold Coast for a weekend of football, fun, and memories that will last a lifetime!