BOARD AND EXECUTIVE LEADERSHIP
Gold Coast United brings together top business and football talent to create a commercially sustainable, community driven club.
Chairman ANDREW PARKES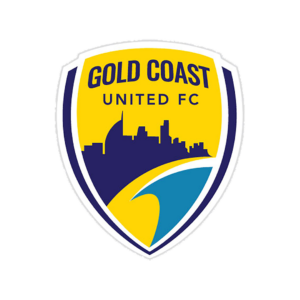 Andrew Parkes is a multi-national businessman with business management expertise across various principles and areas.
Andrew was and continues to be a cornerstone within the football community in Australia, particularly within the futsal space, having both established and managed multiple clubs and associations in his twenty years within the sport. A passionate football lover, Andrew's commitment to growing the game through various programs has seen him develop and administer globally recognised tournaments & clubs, and participate in a number of boards and professional sporting organisations, to continue his investment in the local football scene.
Currently the Chairman of Football Gold Coast and South Queensland Football advisory committee, in addition to his leadership roles here at Gold Coast United, Andrew continues to leave his positive mark on footballing circles through his current and continued involvement over the last decade within the governance space.
In addition to the sporting organisations under his guardianship, Andrew still manages to find time to run a well established and successful Real Estate Company and other International business interests in Asia.
Alongside his football and futsal commitments, Andrew is a devout family man with three children who are involved on multiple levels within the game.
Director RYAN ALEXIOU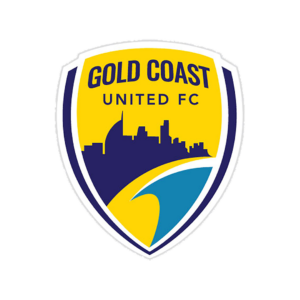 Ryan brings extensive management experience gained over his fifteen-year career in the construction industry. He is an experienced risk manager with strong commercial acumen and broad experience in a diversified range of industries, including the private sector and state and federal governments.
Ryan is the CEO of neXtrack, an integrated construction health software platform and was a part of the Regional Executive team at Multiplex Constructions, a global construction firm with a turnover in excess of $1b in Qld alone. Ryan is also a Director at ACRS, a global steel certification authority and currently a member of the Audit & Risk and Impartiality Committees.
Ryan has been involved with Football on the Gold Coast for 25 years as a player, referee and coach, and most recently as a board member and Vice-Chair of Football Gold Coast.
Director REBECCA YANG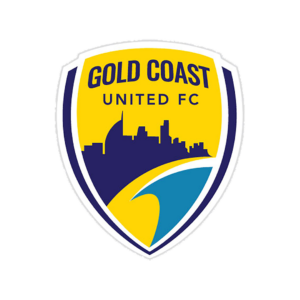 Rebecca Yang is General Manager for Business Development China for the MiiGroup. Rebecca brings a wealth of connections and reputation in dealing with Chinese investors. Rebecca graduated from the University of Queensland with Bachelor's degree in Property Studies and international tourism management. She has worked for major investment and development companies in China and also worked for Mega Harvest International (Brisbane) as a Chinese buyer's agent. Rebecca has strong connections to business groups in China, and is an experienced translator and an experienced project manager with excellent communication skills.
Director ADAM CAIN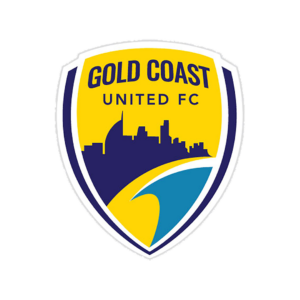 Adam's a highly driven business leader and entrepreneur with specific expertise in professional sports leadership acquired over more than 25 years of award-winning success across three continents. In a nutshell, he loves to build and develop winning teams.
Fluent in Japanese and holding a VSI Master's Degree in Sports Directorship from the University of Salford's prestigious Sports Business School in Manchester and a Postgraduate Diploma in Football Business from the world-leading Johan Cruyff Institute in Barcelona, Adam brings a deep technical insight, astute financial acumen, high emotional intelligence, 15 years of elite level coaching, strong negotiation skills and key strategic thinking to position the Club as a leader among the local, national and global football communities and within the wider sports industry.
Director JEFF KEMP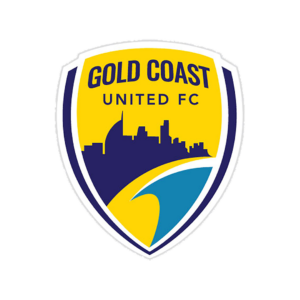 Jeff has a long involvement in football on the Gold Coast as president for 15 years and life member of the Mudgeeraba Soccer club, and 6 years as the Chairman and life member of the Board of Football Gold Coast. Jeff is the co-founder and continuing Director of the annual Gold Coast Youth Champions Cup. His 4 children all played representative football for the Gold Coast, with his 2 boys representing Queensland in both football and athletics.
Jeff is an experienced educator with over 40 years of experience as a specialist primary and secondary teacher and guidance counsellor. Jeff's work with troubled youth was recognised through the award in 2012 of a Churchill Fellowship, which enabled him to undertake international research in the USA, UK and Canada on re-engaging disengaging youth. In 2021 Jeff was awarded an Order of Australia Medal for his services to at-risk youth and youth sports.
Director TINA CUFFE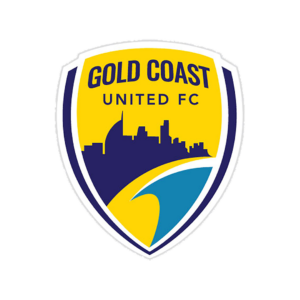 Tina Cuffe is a dedicated broker, with more than 26 years' experience in the insurance industry, and a reputation for delivering exceptional service to her clients.
She started working in insurance almost straight out of school, commencing her career working on the front desk of an insurance brokerage in Brisbane. Tina quickly developed a keen interest and started assisting the brokers and learning the ropes. Through loyalty and unwavering hard work, she worked her way up the ranks of the industry to where she is today.
Tina's career has now spanned two-and-a-half decades, working across a number of small brokerages, through to large international firms. Her roles have predominantly focused on commercial broking, but she has worked across all industry sectors, with a particular specialty in logistics. In one role, she assisted in getting MB Prestige Motor Vehicle Insurance for Queensland up and running, while in another, she ran the Queensland branch of the retirement village scheme, growing it from three villages to almost 59 villages during her tenure.