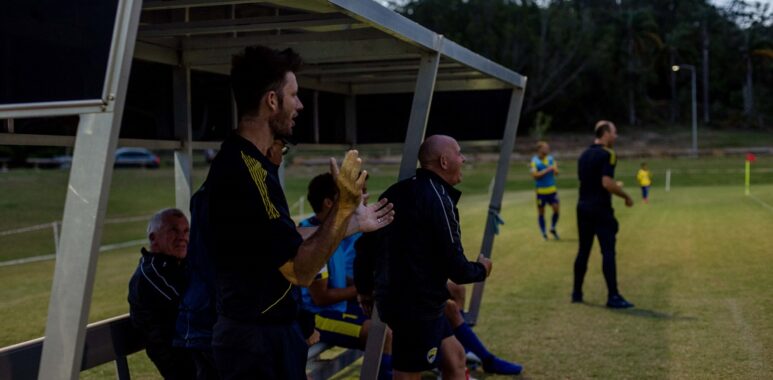 Matt Osman applauding a recent United goal (AGM Photography)
Gold Coast United welcomes Matt Osman to the club. A former teammate of Coach Kristina Rees and Captain Michael Thwaite, Osman adds professional experience to the Men's set-up in an Assistant Coach capacity.
Born and bred in Sydney, Osman embarked on his senior football journey in 2002 at the Northern Spirit , a National Soccer League (NSL) powerhouse. In 2004 he was signed by the Central Coast Mariners and spent several seasons in Gosford and was most notably a part of their A-League premiership success in the 2007-08 season.
In December 2008 he was signed by Gold Coast United for their inaugural A-league season.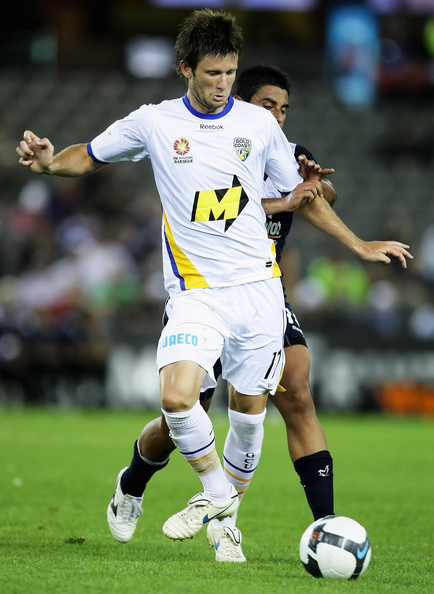 After his appointment to the top job, Rees reached out to his former teammate, "I kept in contact with Matt and after discussions with him about helping me and more importantly Gold Coast United, it was an easy decision for him".
For Osman the opportunity to get back involved with United was too good to pass up.
"Kris said he was going to be involved with the club and spoke about what he was looking for," Osman confirmed.
"We were on the same page so here we are."
"I was excited to be involved and hopefully be a good influence in the development of the players and the club.
"I see myself providing guidance to the team based on my experience over the years, mentoring players, assisting players development both individually and as a team as well supporting Kris."
Rees has no doubts of the importance of having another former professional player involved knowing full well that the qualities Osman brings are exactly those that the club is intent on developing.
"As a player 'Ozzie' displayed great technical ability, he knows the game well"
"But just as importantly he's also a honest genuine character who'll have a positive influence on players.
"A premiership winner with Central Coast Mariners, with Ozzie involved it will benefit the club greatly."
Welcome on board Matt!