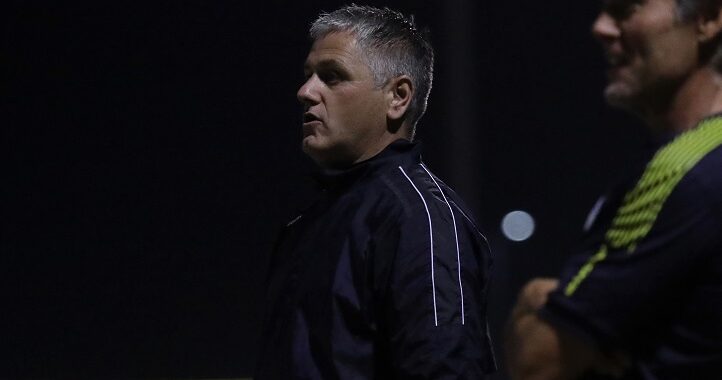 Midgley Takes School Reins
Gold Coast Technical Director, Craig Midgley (Sportspics)
Gold Coast United are proud to support the recently established Queensland Football School, the first of its kind in Australia where students are admitted following a football trial process.
With some of the best accredited coaches in the National Premier Leagues Queensland competition, the school has reached out to Gold Coast United for assistance during the trial process and with the establishment of the football curriculum and for ongoing delivery of coaching services.
The school will leverage Gold Coast United's position as a leader in the development of young players to ensure that football standards are aligned to the FFA curriculum. This will be achieved under the guidance of Craig Midgley who has been appointed the school's Technical Director. Midgley will undertake this role while continuing his commitments as Technical Director of Gold Coast United.
"I'm really looking forward to the future with Queensland Football School," Midgley confirmed.
"Development of elite players as well as the coaching staff of tomorrow is what excites me, and I can't wait to play a huge part in changing the face of Australian football."  
It is expected that other Gold Coast United coaches will be involved with the school while continuing their coaching roles at the club. The activities undertaken by these coaches will fall under the club's existing, established programs that deliver football education and coaching services to a number of schools across the region.
For our own players wanting to attend the school, this is another opportunity to better yourself as an elite footballer while being monitored closely by Gold Coast United coaches involved in the school's football program and while studying in an environment that is fully supportive of your football.
To register your interest to trial, head to this link
https://www.queenslandfootballschool.com/news/registration-open