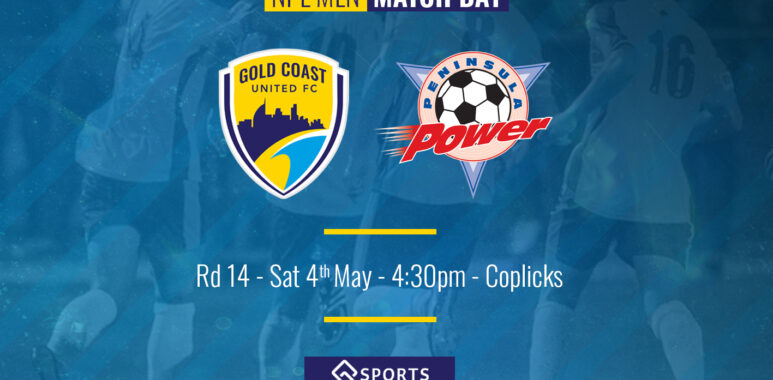 United v Pen Power – NPL Qld Rd14 Preview
After notching up a third league win on the bounce away at the Sunshine Coast, United will be out to be the first Club to ruffle the feathers of the front-runners at Coplicks on Saturday night.
A large part of United's success in 2019 has come off the back of an impressive defensive record – 13 goals conceded in 11 games. Consistency in United's back five has yielded three clean sheets and there's no surprises as to why, with Michael Thwaite organising things on field and his former A-League defending partner Kristian Rees plotting United's progress from the dugout.
While defence has been a cornerstone of United's approach in 2019 there's been no lack of creative, silky attacking football on display. United boast a well balanced midfield that's been creating plenty of opportunities for the attackers to trouble most opposition defences.
But once again the 'fab five' at the back will need to be at their best to lay a platform for United to press forward against a Power side who are no slouches in both the defensive and attacking stakes. Power have conceded a miserly 8 goals and scored a respectable 35 in their twelve outings in 2019.
The stage is set for a cracker!
United player to watch
If there's one player who could provide the extra punch needed to unhinge the Power defence, Cian Cuba could be the man. Arguably the 'find' of the season so far, Cuba brings some x-factor to United's attack. A maestro in dead-ball situations, Cian has also shown that he has the skills and guile to outwit most defences with the ball at his feet. Having overcome a minor injury that saw him miss the trip to Mackay, Cuba has bagged six* goals from his nine appearances in his first senior season in the NPL competition.
* officially five goals with his penalty against City (below) not counting, after City's breach of the eligible player rules sees the result of that match replaced by a forfeit and any goals not taken into account in the season's statistics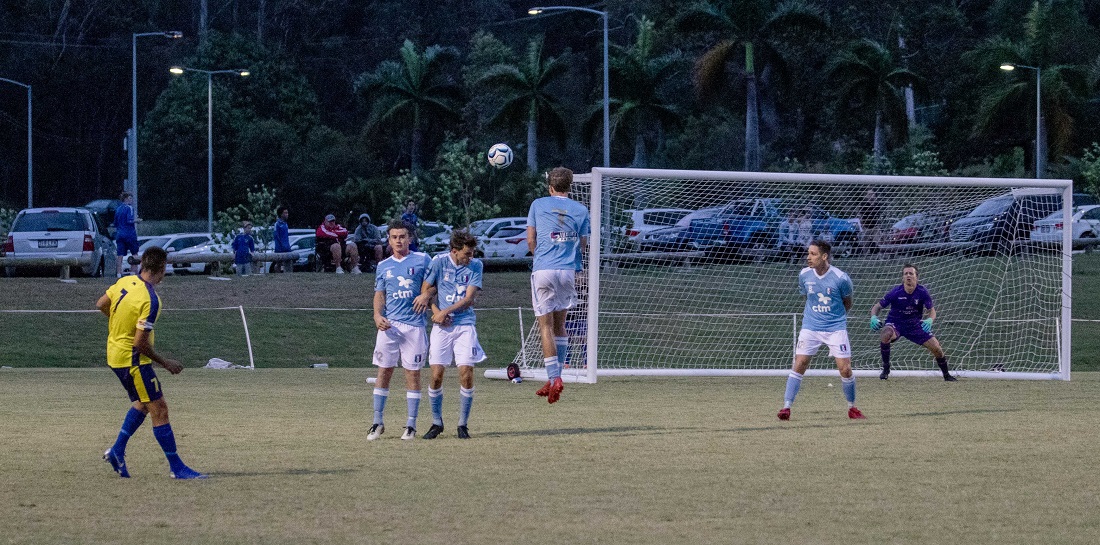 Cian Cuba curling one in against Brisbane City (AGM Photography)
Pen Power at a glance
The League leaders come to Coplicks with an unblemished 2019 record, 12 wins from 12 outings. For followers of the 2018 FQPL, Power's results in 2019 come as no surprise after they blitzed that competition, finishing as undefeated 2018 Premiers and Champions.
Power's undefeated regular season league record now stands at a formidable 47 matches across the 2017 BPL (9), 2018 FQPL (26) and the 2019 NPL (12) competitions. Their last loss came on the 3rd of June in 2017. Remarkable!
Coached by Aaron Philp, himself a former player at the Club, his squad remains relatively intact in 2019, bolstered by the signing of the free running Brenton Fox from Moreton Bay. A consistency of performance and a rock solid belief that comes from winning has seen Power brush aside all three of the other current top four NPL sides in 2019, accounting for Lions away and the Knights at home and completely demolishing Olympic at Goodwin Park.
Some irony in that result with three top quality former 'Olympians' playing a key part in Power's success on the Peninsula. Striker Ramone Close, attacking mid Sam Cronin and defender Luke Plummer joined Power at the beginning of their FQPL campaign and have all been making valuable contributions for the A J Kelly Park based outfit.
Past Encounters
This match will be the first meeting of the two Clubs in any competition – history in the making!
Match Details
National Premier Leagues Queensland Round 14
Gold Coast United v Peninsula Power FC
Saturday, 4 May 2019
Kick-off at 4.30pm
Coplick Family Sports Park
How to watch
Can't make it to Tallebudgera, the match will be live streamed on Football Queensland's youtube channel.
Set a reminder at this link http://bit.ly/PPRvGCU