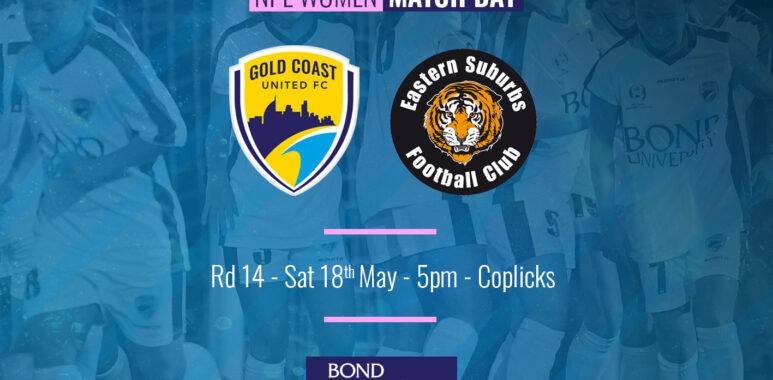 Gold Coast United v Easts – NPLW Rd14 Preview
Gold Coast United Women welcome Eastern Suburbs to Coplicks Family Sports Park tomorrow in the first game of the back half of the 2019 National Premier Leagues season.
With several clubs having a game in hand, the current NPLW table is a little difficult to get a proper handle on. As it stands United sit 7th with a game up their sleeve, 6 points outside the top four.
With two other NPLW matches in Rd14 seeing sides above them pitted against each other and after several telling results at home in the past month, Saturday's match against the 10th placed Easts presents as an opportunity to close the gap on the leaders.
If their last start draw against Lions is anything to go by, United will be high on belief heading into tomorrow's game. After that draw Technical Director Craig Midgley was full of praise for the United squad.
"The girls were fantastic," Midgley confirmed.
"You can only ask that they give 100% and the team went over and above."
United player to watch
The Women's squad is blessed with some quality and experience in its back line as well as some outstanding young contributors. Chantelle Lloyd is one of the younger brigade and has not put a foot wrong on the park in her appearances this season. Very strong on the ball and rock solid defensively, Lloyd has grasped her chance to contribute when called on.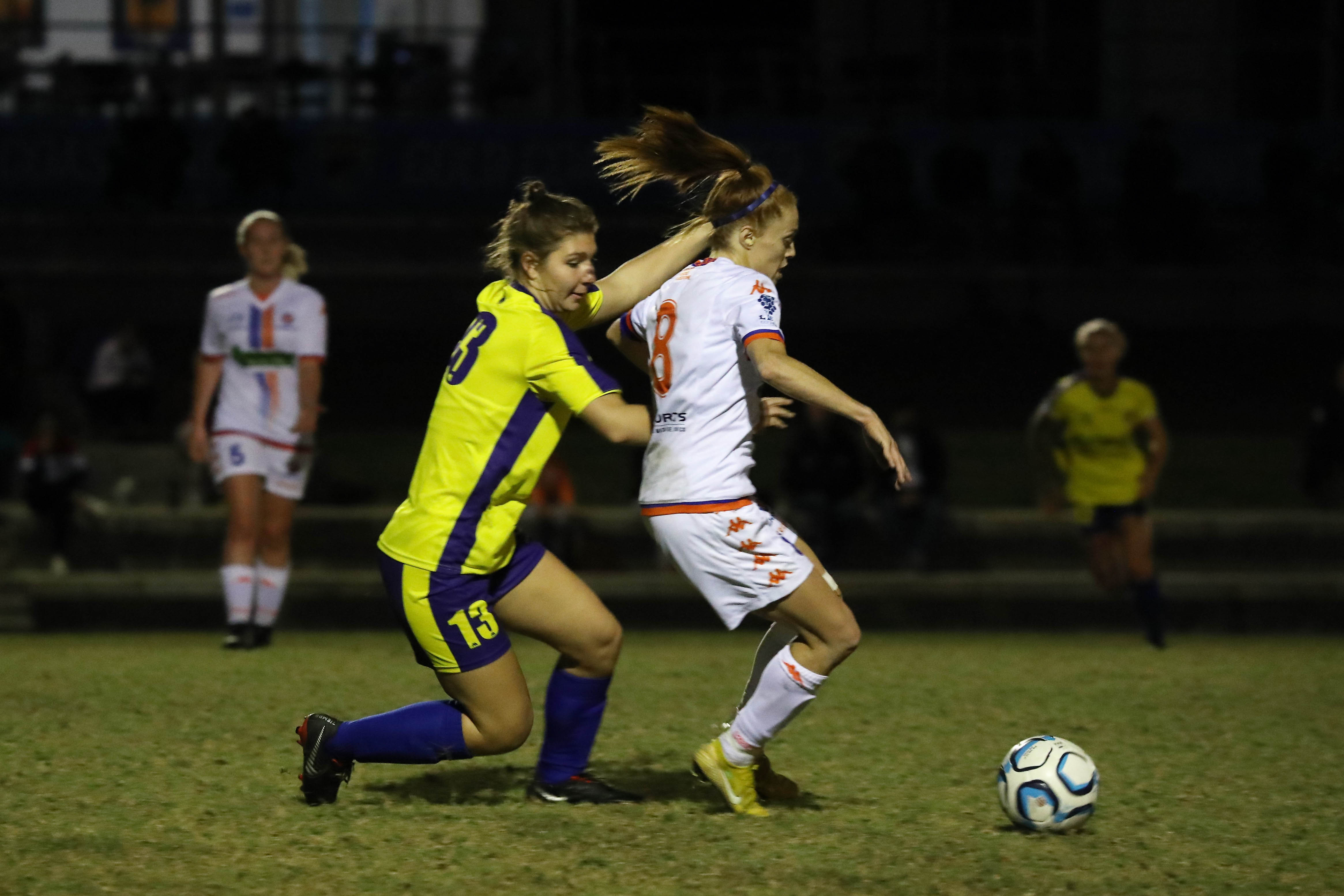 Chantelle Lloyd keeping a careful eye on the dangerous Mariel Hecher against Lions in Rd13 (Sportspics)
Easts Suburbs FC at a glance
After finishing a creditable 8th in 2018, the Karyn Langbottom coached Tigers have found the going a little tougher in 2019. With few additions to the 2018 squad Langbottom relies on a blend of local experienced and youth players. Up front Georgina Amos looms as the biggest threat alongside the skillful Zoe Lambi. The experienced duo of Natsumi Tanaka and Priscilla Tan are the Tigers glue in the centre of the park. 
Past Encounters
United won the Rd1 season opener in some style 4-1 at Heath Park. Mackenzie Akins, Hollie Jarrett and Dee Thompson were on the score sheet back in February.
In 2018 United won the home fixture 3-1 at Station Reserve with the points being shared in the reverse fixture at Heath Park after a hard fought 3-3 draw.
Match Details
Women's National Premier Leagues Queensland Round 14
Gold Coast United FC v Eastern Suburbs FC
Coplick Family Sports Park
Saturday 18 May 2019
Kick-off at 5pm