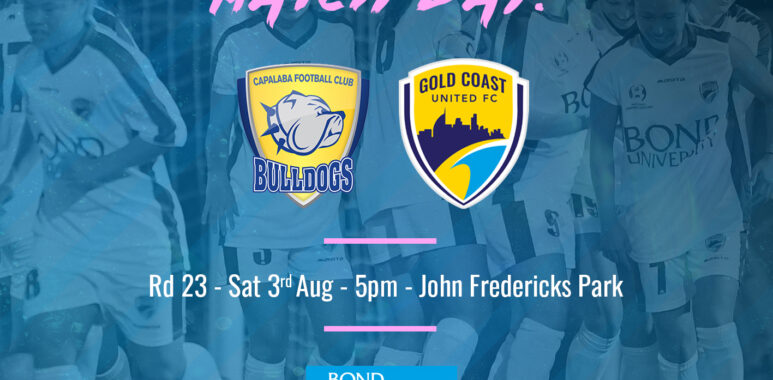 United Women V Capalaba – NPLWQLD Rd23
A big match for the Women, a trip to Capalaba to face the third placed Dogs in Football Queensland's NPLW Match of the Round.
After a bye last round, United have prepared well for this trip. Capalaba brushed past a defiant Pride in Rd22, that 3-0 win on the road puts them in good head-space coming in to this one.
In a big day for the hosts, Saturday is the start of their 'Pink Weekend' and following the Women's game, Capalaba Men take on Logan Lightning in a must win for the Dogs to secure promotion to the NPL in 2020. 
United players to watch
Hard not to be impressed by United's five top goalscorers – Dee Thompson (16); Mackenzie Akins (13); Ri Kitano (10); Momo Hayashi (7) & Zoe Corbett (7) –  diverse approaches, all effective.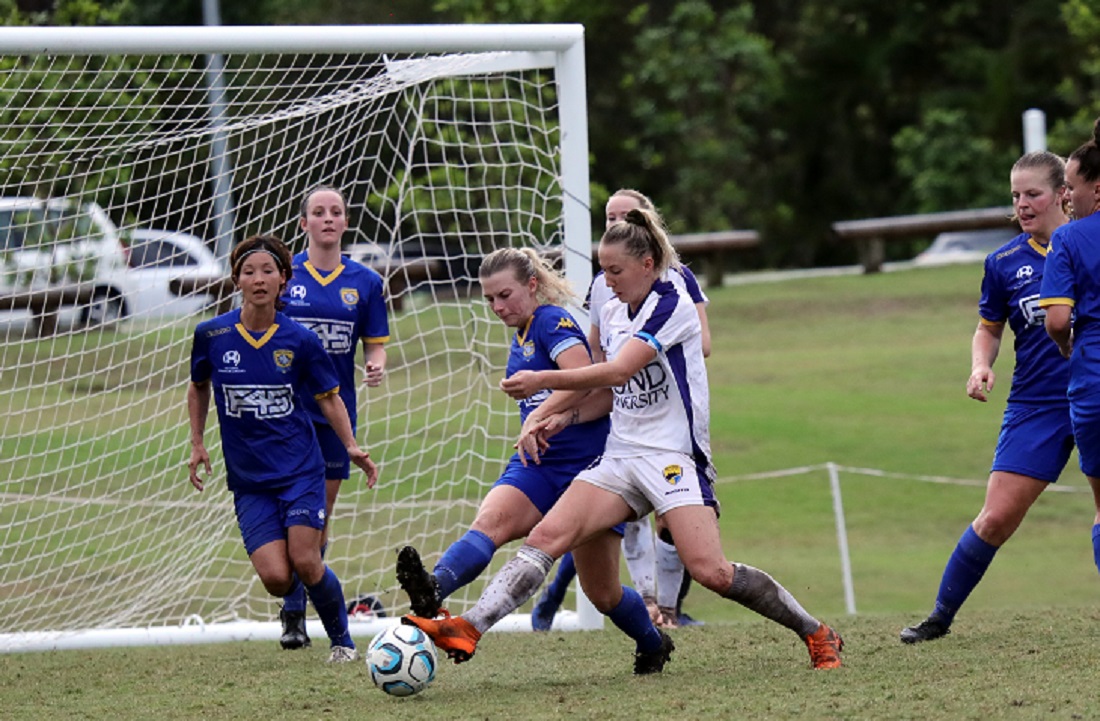 Dee Thompson – runs, scores, competes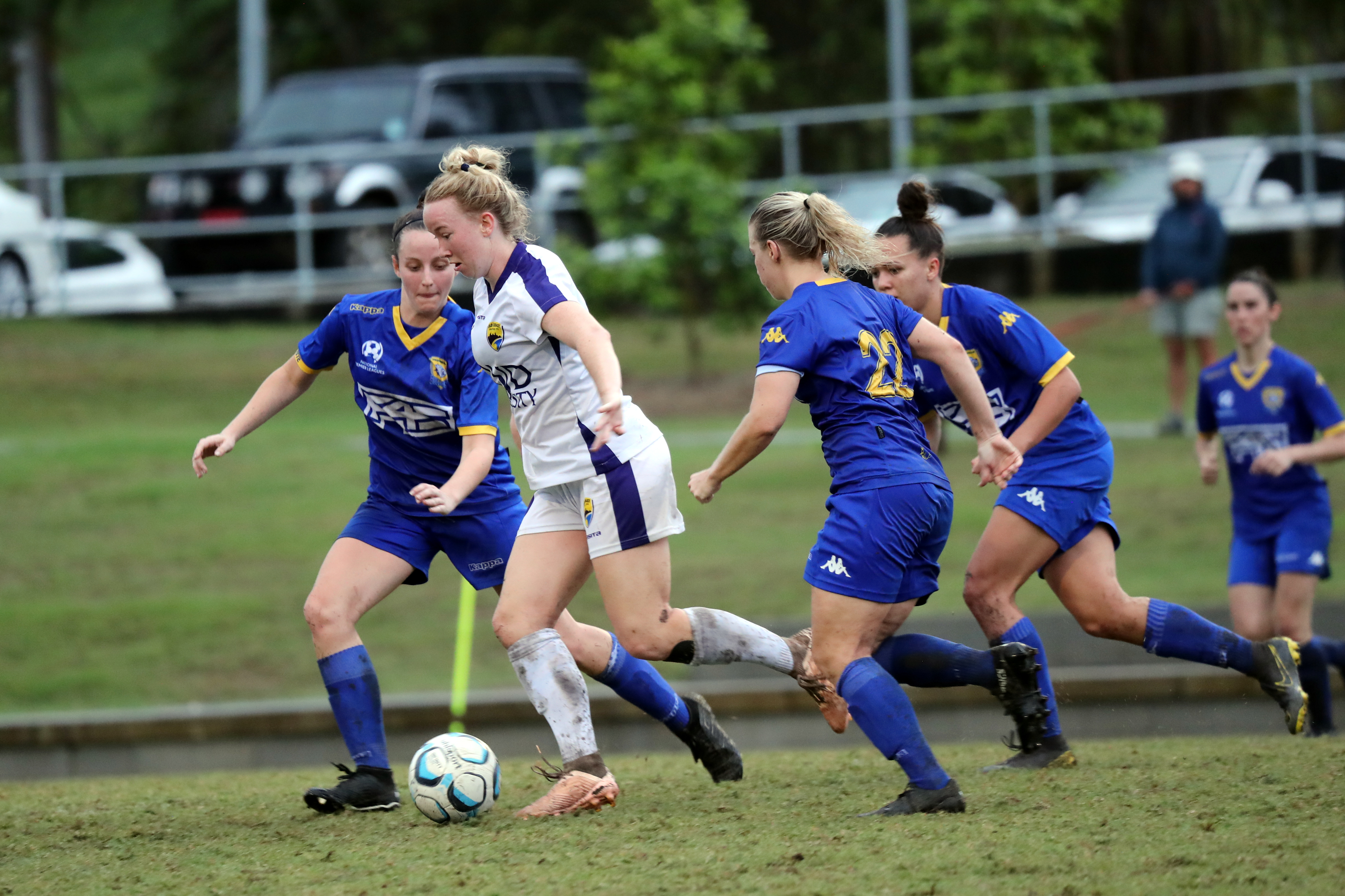 Kenzie Akins – guile and smarts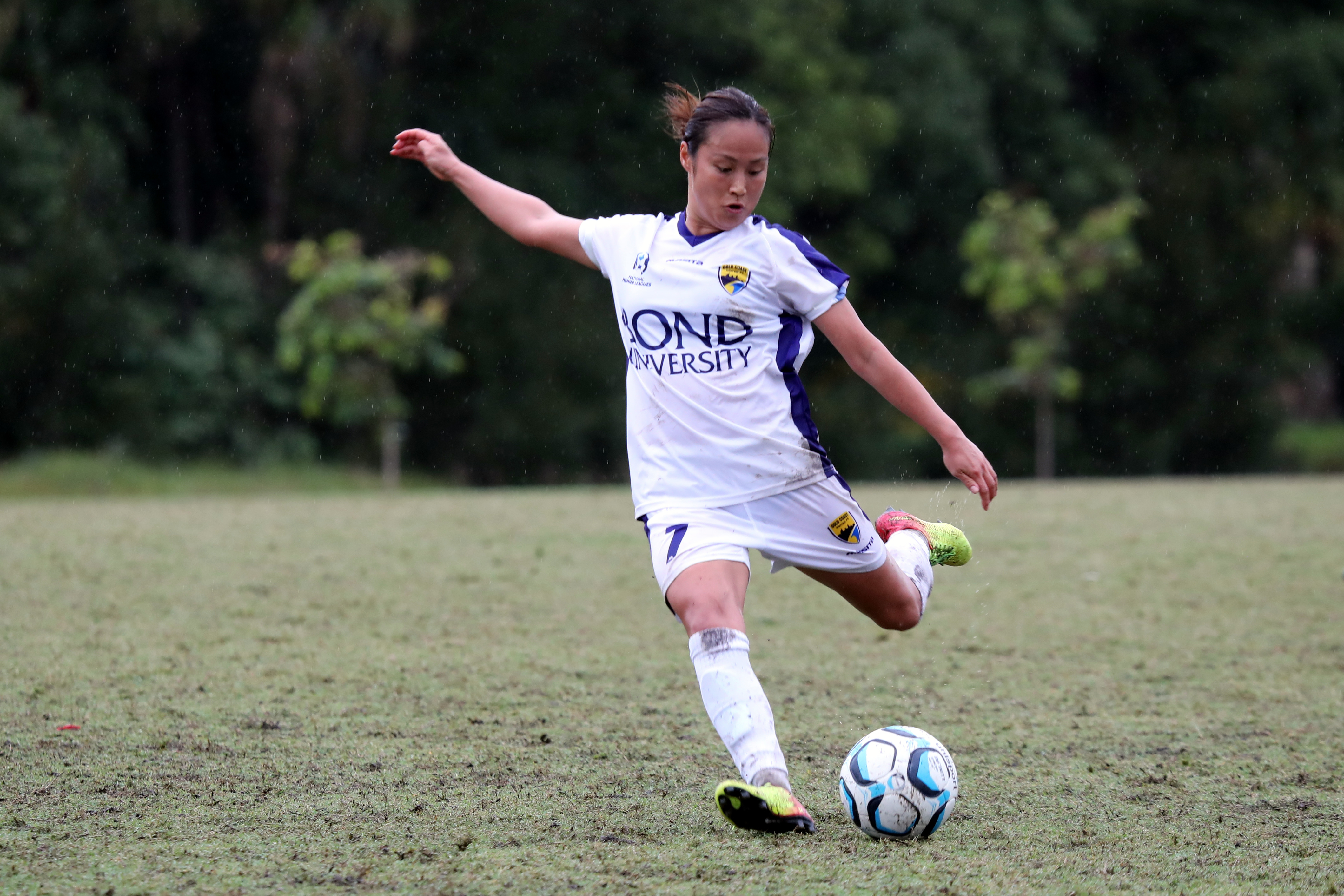 Ki – technique & style

Momo – strength, control, power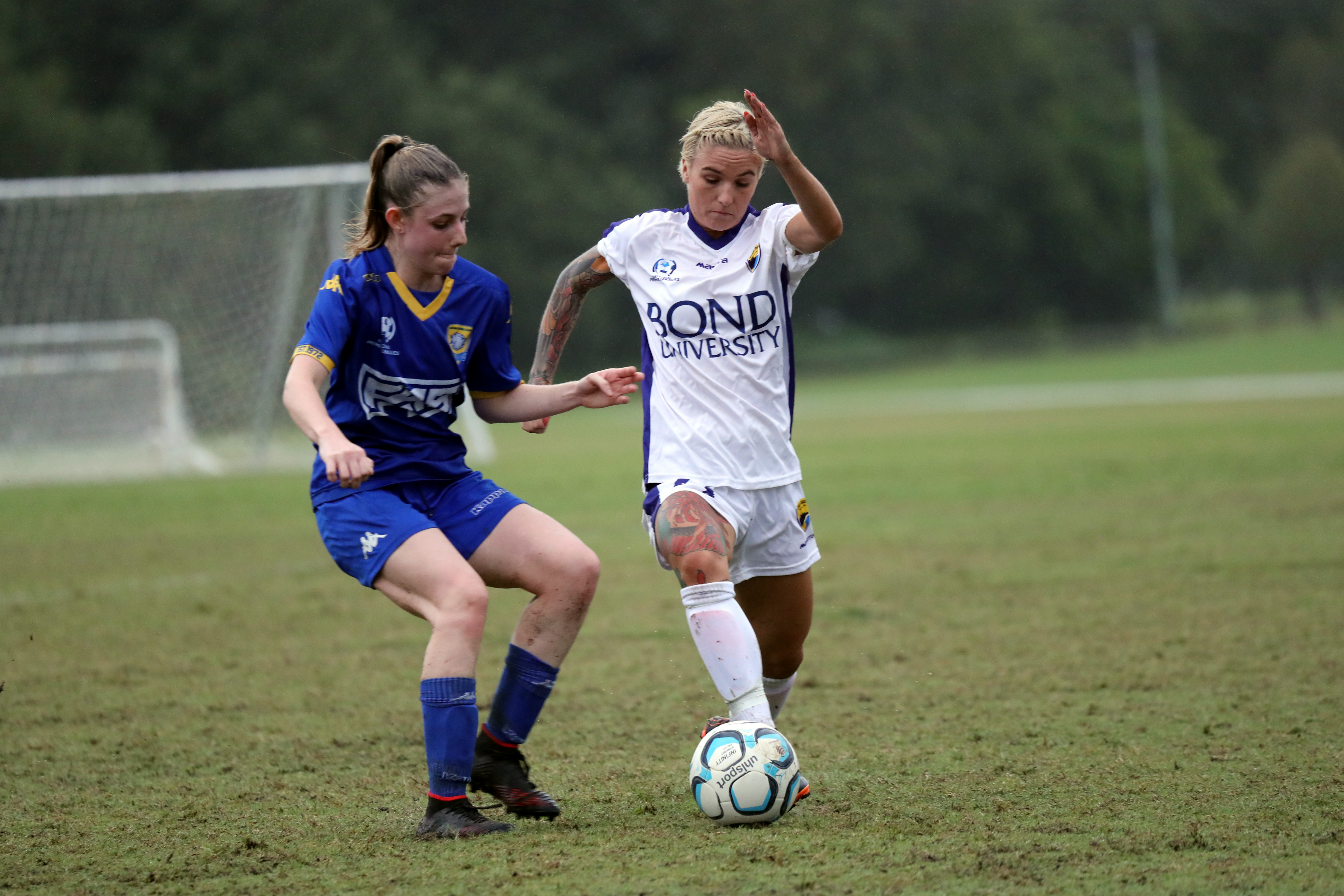 Zoe Corbett – electric change of pace, see ya!
All photos from GCU v Capalaba at Coplicks in Rd10, 2019 (Sportspics)
Capalaba at a glance
What a difference a season makes. After finishing 9th in 2018, astute targeted off-season recruiting have seen Capalaba turn things around in no uncertain terms. The Dogs are the real surprise packets of the season so far and have maintained their hold on third spot on the ladder, four points ahead of both The Gap and the Gold Coast.
Captain of Dan Baker's squad is club captain Steph Latham, a member of the Brisbane Roar W-League grand final winning squad of 2008-09. US import Katy Couperus has made a big impact at the back including scoring 8 goals. Midfielder Sachiko Tatsuoka is another key part of the Dogs' strong spine, a determined defender and someone with an eye for goal as well, notching up nine for the season so far.. 
Past Encounters
A dominant display in the wet at Coplicks from United in the first meeting between the two clubs in 2019 running out 4-1 winners. Only two of the four goalscorers in that match will take part in today's match – the dynamic Japanese duo, Ri Kitano & Momo Hayashi make the trip to the Redlands. The other scorers in Rd10 were Hollie Jarrett (injured) and Keea Parrish (now playing NPLW in Newcastle). 
in 2018 United mauled the Dogs both home and away, a comprehensive 6-1 win at Capalaba in Rd11 and a 5-0 shut-out at Runaway Bay Soccer Club in the return fixture, Rd24.
Match Details
Women's National Premier Leagues Queensland Round 23
Capalaba v Gold Coast United
John Fredericks Park
Saturday 3rd August 2019
Kick-off at 5pm
How to watch
If you can't make it to Capalaba watch the Football Queensland livestream at http://bit.ly/GCUvCAP