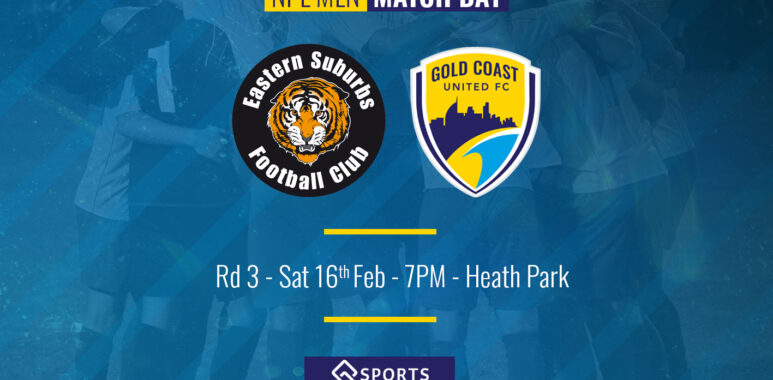 The tough start to United's 2019 campaign gets no easier with an away trip to Heath Park in store against newly promoted Eastern Suburbs FC tonight.
After narrow defeats in the opening rounds against 2018 top four side Moreton Bay and the Champions, Lions FC, there'll be little respite on the road against Easts who'll be looking for some 'revenge' at home after falling to the 'Surfsiders' in the Inter City Cup final in pre-season.
Coach Kristian Rees is expecting a different Easts from that encounter.
"I'm expecting a good, solid Easts team that are looking to repay us for their two pre-season losses."
"We put 10 goals past them in two games in the pre-season so the boys can probably go into that game with a lot of self-belief if anything."
"I think that's one area we we're lacking in the last two games."
United player to watch
Junya Yabe (#4) – very solid at the back. Calm and assured in possession with plenty of time to pick a telling pass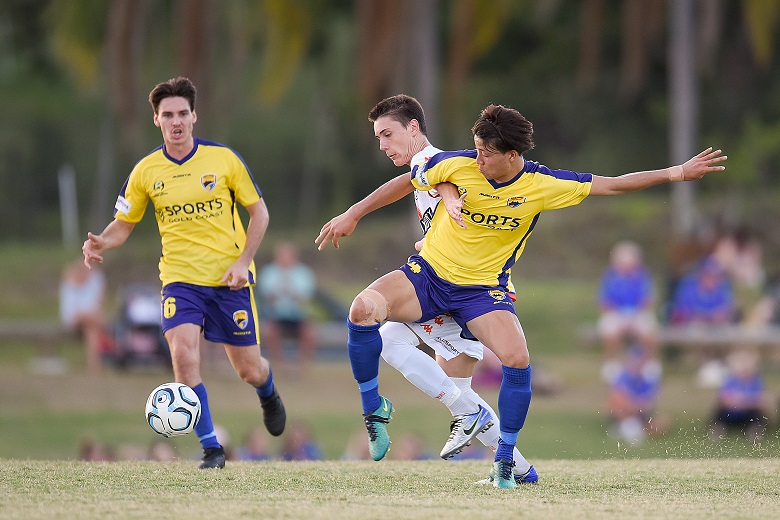 Yabe holds of Jelacic against Lions with Jason Campbell looking on (Patrick Leigh Perspectives)
Easts FC at a glance
Defeated the Fire first up to open their NPL account but let a good chance slip to defeat Power at home in Rd2 with some ill-discipline, two red cards saw a 2-0 lead turn into a 3-2 loss.
Coach Danny Wright has had to re-jig his 2018 FQPL squad after loosing top scorer Youeil Shol, a huge contributor to their promotion. Matt Byrne (Moreton Bay) brings a ton of experience to the back line and the Hugo brothers, Tristan and Preston, come well credentialed from Brisbane City. In Shol's abscence Abrahim Yango looks the biggest threat up front alongside Jordan Farina (suspended for tonight's game).
Past Encounters
With no previous NPL match-ups in the bank, the most recent meetings between the two clubs were in the Inter City Cup with Gold Coast United prevailing 5-1 in the final.
How to watch
Kick-off at Heath Park, East Brisbane is at 7pm https://bit.ly/2RODqct
The match is being live streamed on Football Queensland's youtube channel https://bit.ly/2SeKy7b