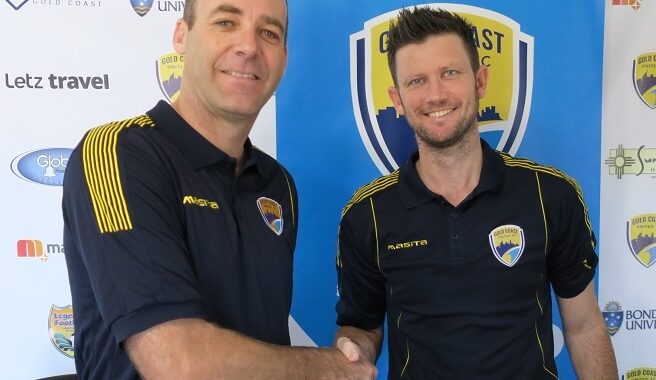 Kristian Rees & Matt Osman have re-committed to Gold Coast United for season 2020 
In a huge boost for the Club, Gold Coast United has moved early to secure the coaching services of former ALeague duo, Kristian Rees & Matt Osman, to guide the senior Men again in season 2020 of the National Premier Leagues Queensland competition.
With participation in the NPL guaranteed early and five games left to play in season 2019, the signings are a huge statement of confidence in the success achieved by the pair in developing a philosophy that underpins the Club's aim to develop the best young local talent on the Coast and provide a pathway for aspiring players.
Technical Director, Craig Midgley, is 'over the moon' with the appointments.
"From a club's perspective it's great news for all of us," Midgley confirmed.
"Their philosophies and beliefs align with our club's vision. So we're delighted to have Kristian & Matt back on board."
For Rees, the opportunity to continue working with United is exciting and he's particularly pleased to have the chance to extend his tenure at the Club.
"From the football side of things we're on the same page, developing footballers and bringing through young players.
"We've had a great opportunity to do that this year. It's good for the young boys and puts the club in good stead moving in to next season."
Midgley was also quick to emphasize the importance of establishing stability among the Club's senior coaching ranks, and securing Matt Osman as part of the senior Men's coaching team is a big part in that. And Rees too is buoyed knowing that he'll have Osman alongside him in the dugout again in 2020.
"For me personally it's great. I know him well as a person from the ALeague days."
"His attention to details is fantastic and I feel like he compliments what I do."
"It's exciting news for the club that we've got that foundation there, and I know we're well placed to build on that and progress next season. "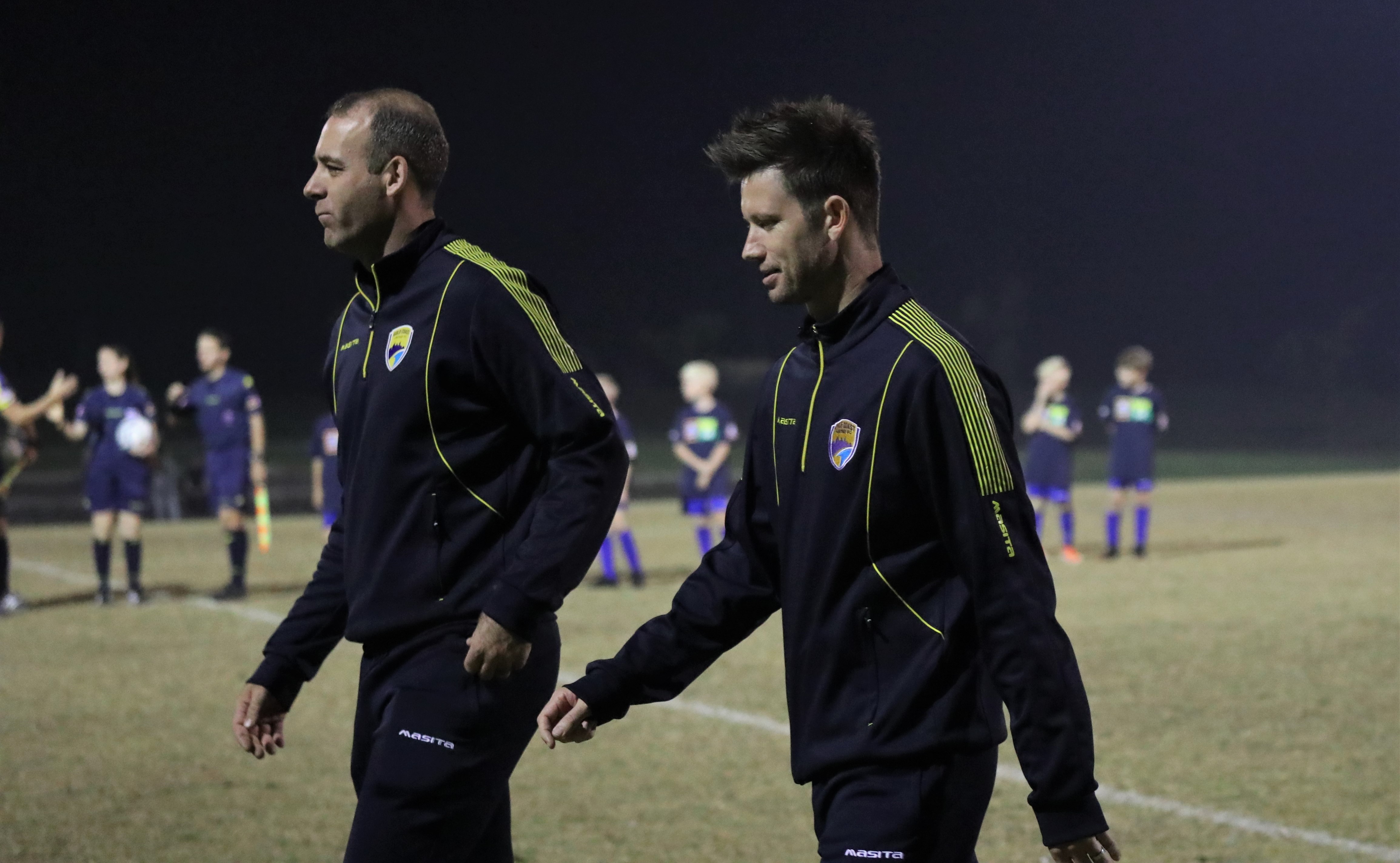 Kristian Rees & Matt Osman (Sportspics)
As for Osman he too is very excited to be part of what's developing at Gold Coast United.
"I think the future is promising," Osman confirmed.
"Anyone that's played at a high level remembers when they got a chance to step up in the first team. That's the sort of culture to develop here."
"And there's so much more development to be had.
"I think we can mould this team in to a great team and create further opportunities for them along the way."
Both Rees and Osman will be back to business this Saturday night at Briggs Road when United's Men have the chance to put an exclamation mark on the re-signing of their coaches in their Round 25 match against Western Pride in the NPLQLD competition.