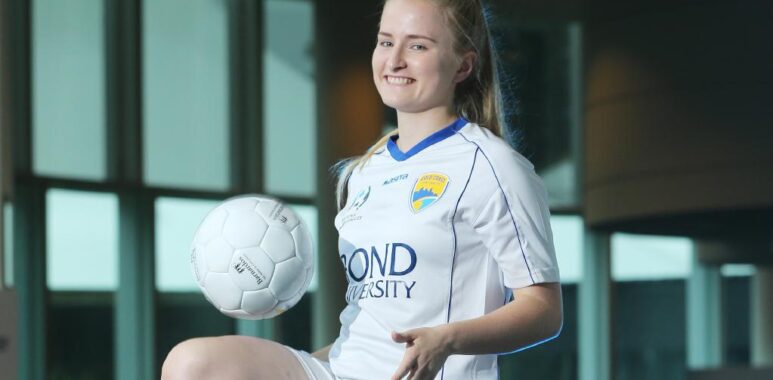 Photo – Glenn Hampson, featured in the Gold Coast Bulletin (online) 24 February 2018
For Imogen Braithwaite, travelling from Redcliffe to train and play for Gold Coast United is just a part of the journey.
The young defender was part of the all-conquering 2017 Peninsula Power Women's NPL squad coached by Michael Cook. When the opportunity to link with Cook came up  again in 2018 the 21 year old had no hesitation.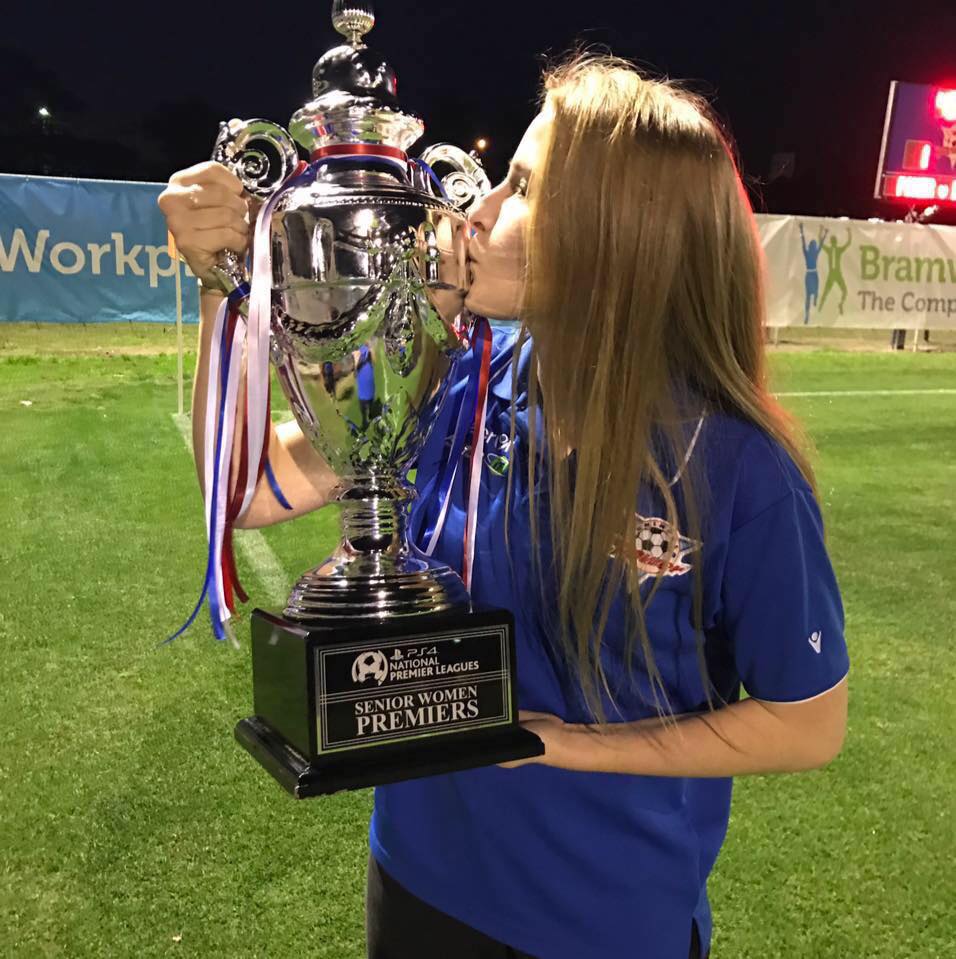 "I wouldn't be the player I am today without Michael's help and I only want to get better & better.
"Coming from Power I had no doubts that he'd pull together a strong team and despite our slow start, I believe we will be successful this season."
Cook rates the defender highly, and is delighted having Imogen as part of his squad again.
"She's a quality player and a quality person, a quiet achiever with an outstanding work ethic.
"The fact that she's prepared to travel from Brisbane indicates how committed she is. That sort of attitude rubs off, especially on the younger girls. They see what it takes to achieve your goals, focus and hard work."
Lured by the chance to further her football development under Cook, Braithwaite was also intrigued by the opportunity to be a part of a new Club and she likes what sees seen so far.
"I was excited about the club's W-League aspirations and think that Gold Coast United offers a strong development pathway for young female footballers to the next level.
"The professionalism and welcoming environment has made it easy for me to integrate. There's a great bunch of ladies here, a super coaching staff and a good vibe. It's taking a little time to gel but we're all working hard and have the same goals."
The GCU Women miss the chance to test where they're at this weekend, due to the weather, with the rd4 match against Moreton Bay United set to be rescheduled.
Rd5 the Women head up the range to Toowoomba to face SWQ who are without a win after the first three rounds.