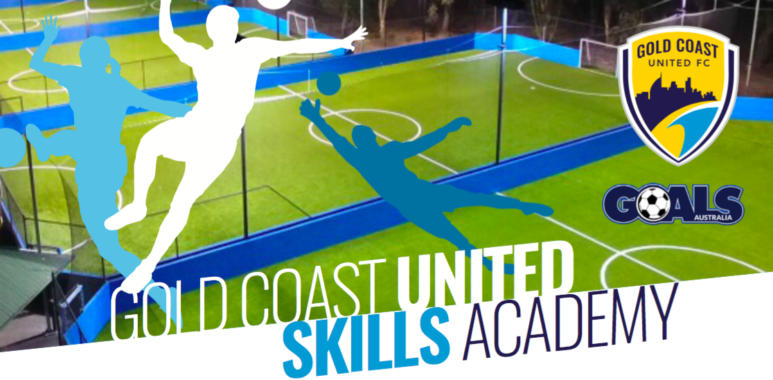 Gold Coast United 'Skills Academy' – Partnership Announced
Gold Coast United FC is very excited to announce that our Skills Academy is set to get underway in partnership with Goals Australia, a world-class, all weather, floodlit, synthetic turf facility, situated at the Emerald Lakes Golf Course premium sporting venue.
The 'GCU Skills Academy' gets underway on Tuesday the 31st of October under the guidance of the GCU technical team led by our Technical Director, Craig Midgley and Football Operations Manager, Rick Coghlan.
The Skills Academy aims to provide boys & girls from 7 to 14 years the right skills on a flat, fast surface, by the top coaches in the region.
18 skills sessions in 6 weeks, plus a Gold Coast Shirt and ball!
Ages 7, 8, 9, 10
Tuesday & Thursday 4.00pm – 5.00pm, 8.30am Sunday
Start 31st October  Book Here
Ages 11, 12
Tuesday & Thursday 5.00pm – 6.00pm, 9.45am Sunday
Start 31st October  Book Here
Ages 13, 14
Tuesday & Thursday 6.00pm – 7.00pm, 11.00am Sunday
Start 31st October  Book Here