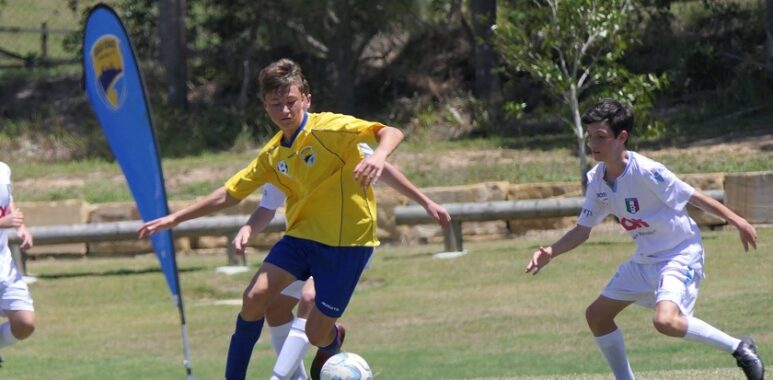 Jack Pirone, on the attack for Gold Coast United against Brisbane City FC (Helen Anderson)
An outstanding achievement by Gold Coast United U15 player, Jack Pirone, who has been selected to represent Australia at the upcoming 2019 AFF U-15 Championship in Thailand.
The talented teenager is the sole representative from a Queensland National Premier Leagues club to make the 23 player squad that heads to Narrabeen for a brief training camp before leaving for the tournament at the end of July.
This represents the start of the journey to the FIFA U-17 World Cup in 2021 for this group of 'Joeys' with Australia taking on the hosts as well as Malaysia, Laos, Cambodia, and Brunei Darussalam in Group B of the competition in Thailand. 
Coach of the squad, Trevor Morgan, confirmed that, "with a minimum of five and up to seven international matches over the two weeks of the tournament, the AFF U-15 Championship will give the players selected a great introduction to international football."
Pirone (15) is taking his selection in his stride. The Benowa High School student played his junior football with Surfers Paradise Apollo SC before entering the NPL system with Gold Coast City.  A member of Gold Coast United's 2018 U14 squad that clinched the NPL premiership, Jack was one of seven United players selected in this year's U15 Queensland squad. Jack tops the scoring charts for Stue Hallam's U15 squad in 2019 with 12 goals from 16 appearances.
According to Hallam, "Jack has rare qualities as a footballer."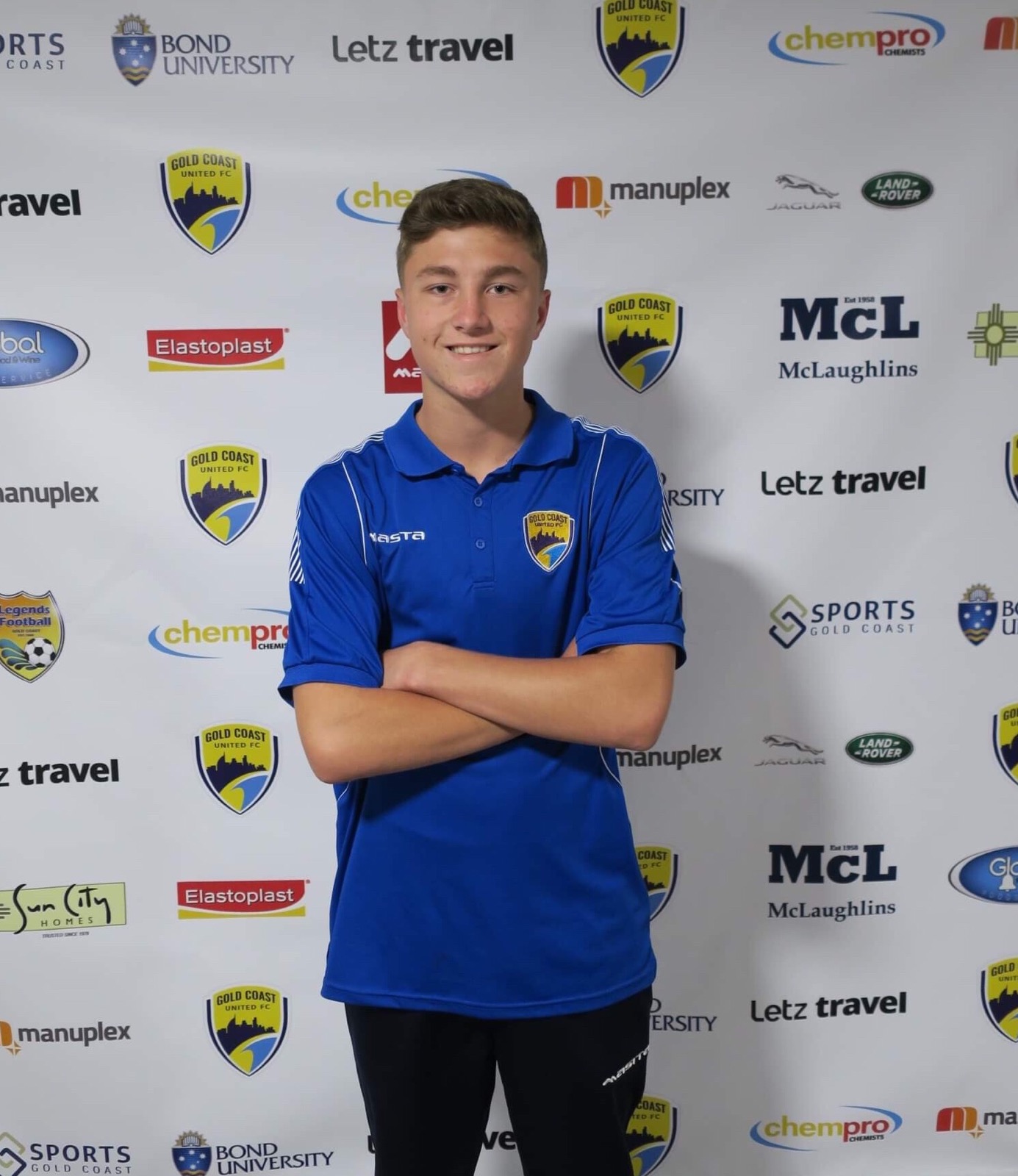 Jack Pirone, selected to represent Australia
"There's an edge about his play in the front third that makes him a constant threat, a combination of creativity, good touch, an explosive change of pace and an absolute belief in his own ability."
"You add this to a great left foot, an awareness of space and he's very difficult to defend against."
These qualities hold Jack in very good stead as he takes his first steps on the international stage, a positive, unpredictable player with flair and creativity and a cutting edge rare in one so young.
Jack, congratulations from all of us here at Gold Coast United.
To be recognized and chosen to represent your country is the biggest honor for any player and the club is very proud that you have this opportunity to represent your family, the Gold Coast and Australia in Thailand and beyond. We wish you every success in this tournament and in the 2020 AFC U-16 Championship qualifiers in Vietnam in September.