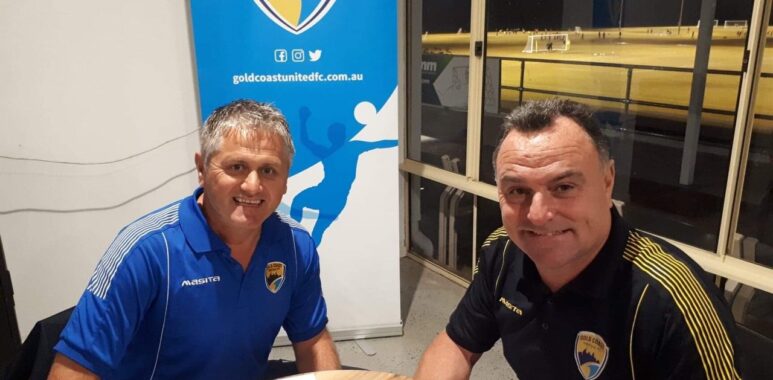 John Murphy has re-committed to Gold Coast United for season 2020 
Gold Coast United has locked in John Murphy to further solidify its core Men's coaching staff for season 2020.
Craig Midgley, United's Technical Director, brought Murphy to the club this season and is delighted to announce that the experienced gaffer will be taking on an extended role next season as Head of Senior Men's Football.
"Along with being the head coach of the under 20's, John will work very closely with Kristian Rees and Matt Osman providing support for the first team," Midgley confirmed.
"John will help design a program with more details around individual needs for the most promising players coming through the system."
"That role will include getting to know all our young players from our U16's, U18's and U20's to ensure that the club is getting the best players training in the right environment to fulfil their potential."
It's a role not too dis-similar to the position Murphy has found himself in 2019 where he's had to carefully manage his own squad, the U20's, but also work closely with Rees and Osman to meet the player needs of the Men's squad. The strength of that relationship has provided opportunites for a stack of young players to work in and around the senior squad environment and get valuable minutes in Men's football.
For Rees his relationship with Murphy is a key to the future success of the Club's senior Men's football program.
"With John we're very much alike on how we feel about football, work ethic and how we want to play. He's got the same principles."
"We're trying to build, so with Matt and Johnny on board and us working together it's a massive boost for everybody at the top end."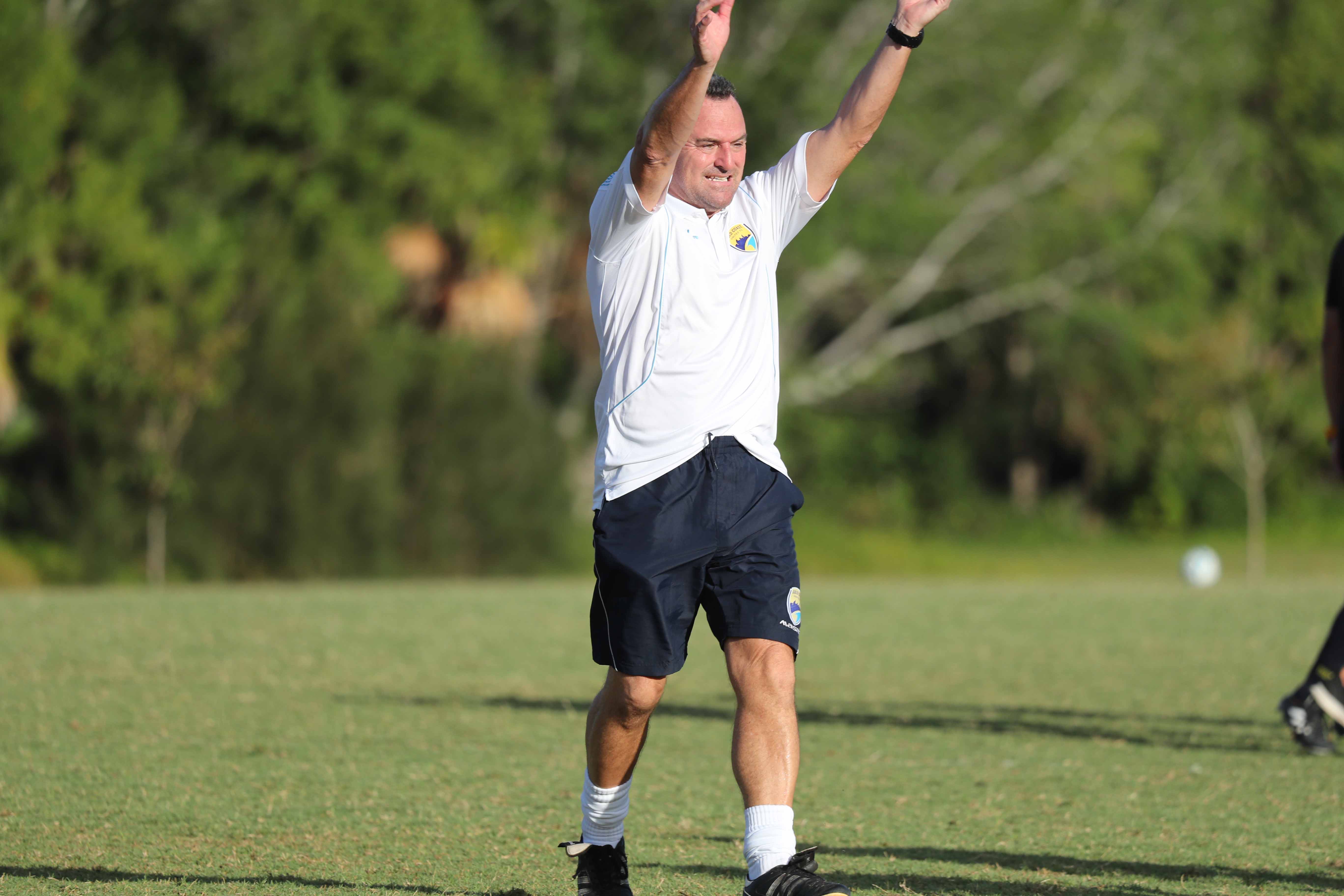 Murphy in action for Gold Coast United in season 2019
A former professional as a youngster with Oldham Athletic, Murphy came to Australia after winding up his playing days across the ditch and pursuing a coaching career in the UK. John 'converted' his UEFA coaching qualifications into an FFA equivalent and holds an FFA A Licence as well as a teaching certificate from Bath University. http://bit.ly/JohnMurphyJoinsUnited
As for  Murphy himself, he's impressed by what he's seen coming through the ranks and is excited to have the opportunity to implement and oversee making enhancements to the Men's program. Having worked closely with both Brad Robinson (U18's coach) & Shannan Mcluckie (U16's coach), Murphy knows full well that keeping an eye on the lads coming through the system is a vital part of his extended role.
"I watched the first half of the U16's derby against Knights mid-week and the United players were absolutely fabulous."
"Too quick, too hungry, too motivated to play."
"This is excellent group of players and I'm looking forward to working with them next year as they hopefully progress up."
And Murphy's key piece of advice for young players, "anyone who aspires to play at a senior level with a progressive football club who's philosophy is built around development of a professional culture for young players, contact me directly on Johnm@goldcoastunitedfc.com.au."
Having recently secured the services of Rees and Osman, Craig Midgley is keen for what season 2020 may bring for the Men's program with these three top quality coaches now on board.
'John's philosophy aligns very much with the club's approach and having someone here with his experience around professional footballers, will provide our younger players with more opportunities moving forward."
"To have secured John's services along with Kristian and Matt for 2020, means our best young players will know that they have a group of senior coaches who all believe in giving young players opportunities which is what the NPL is all about."
Those young players get another opportunity to impress this weekend. The Senior NPL squads 'play their last regular season home games today against the Sunshine Coast Fire and the Junior NPL squads head west tomorrow, a visit to Briggs Road to face Western Pride.