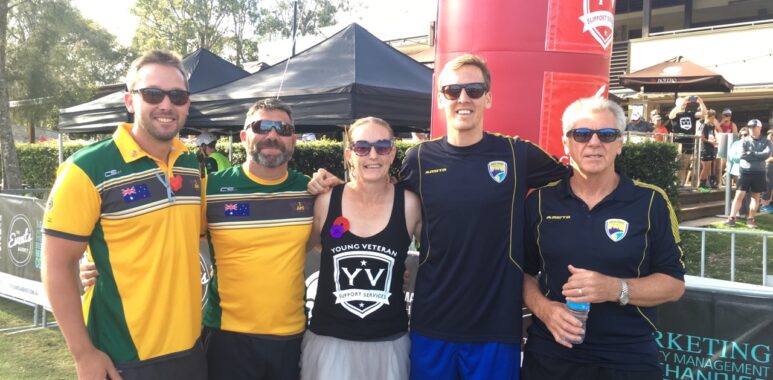 Johnny Lee back with United
Johnny Lee (r) supporting Michael Thwaite at the Currumbin RSL 'Mateship Run' pictured with Dean Knoble, Peter Rudland & Belinda Fisher
To build a club and culture takes time and dedication from a lot of people who, in the main, go unnoticed and are happy for that to be the case. It takes commitment from everyone, the players, parents, supporters, the coaching staff and assistants right the way through to the Board and sponsors to work together, to share the same vision to be the best football club possible.
The club is very fortunate to have some highly dedicated people working towards this common goal. One such person is Johnny Lee who comes to Gold Coast United armed with vast football knowledge and experience and links up again with Kristian Rees and Michael Thwaite in an association that stretches back to the Gold Coast United A-League days.
"I first met Johnny when I arrived to play for GCU in 2009. He was the trainer for the A league team. He was also a mainstay in the dressing room at the Palm Beach Sharks when we won the NPL double in 2014," Men's coach Kristian Rees confirmed.
"He's always the first person at training and the last to leave.
"The help and the time he dedicates to football and the team is more than most. He's invaluable for a good culture and the boys love the company and the job he does for them."
"We're fortunate to have people like him at Gold Coast United."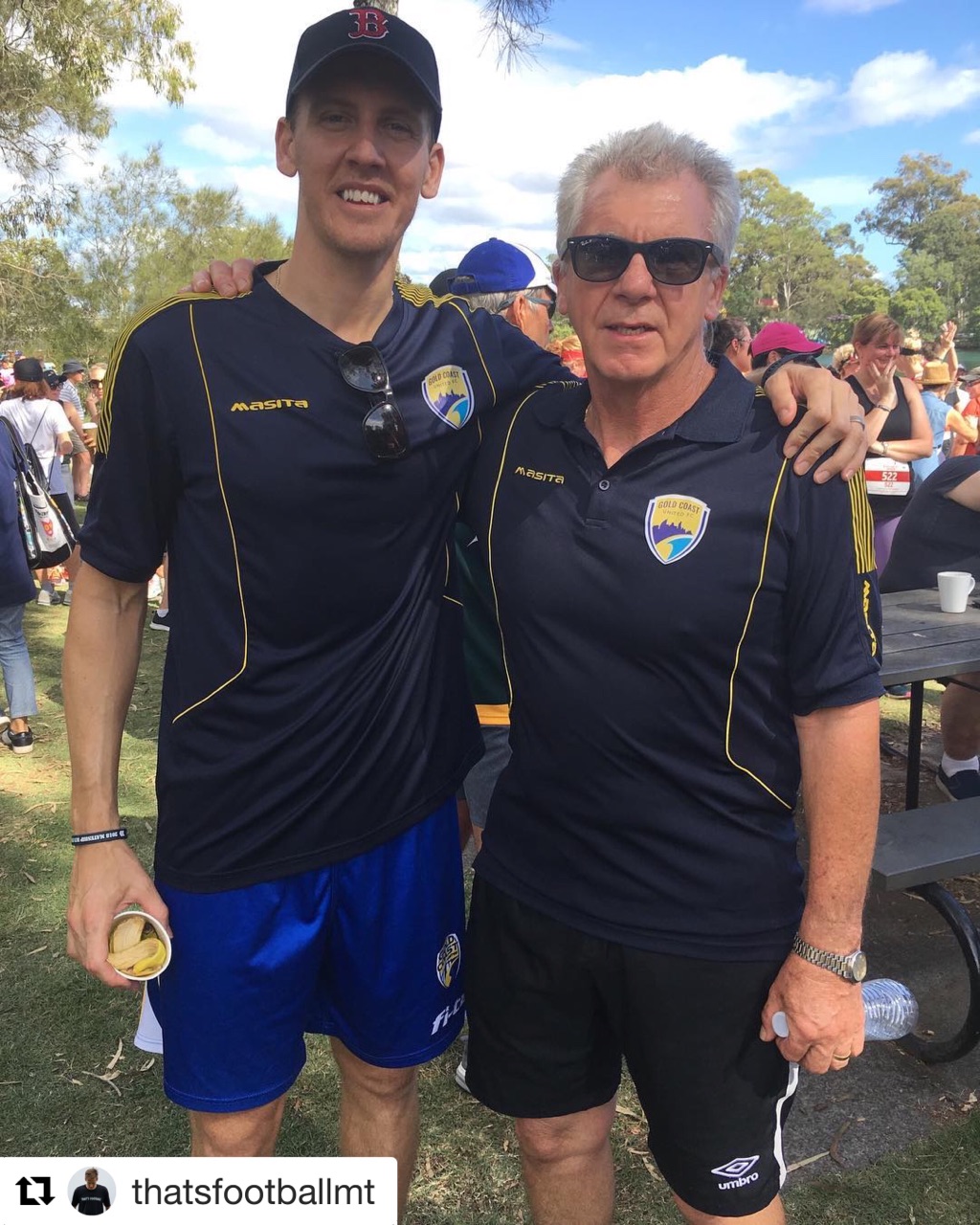 For the club's marquee man, Michael Thwaite, it's reassuring to have Johnny Lee in the change room.
"First and foremost Johnny is the head strapper and assistant physio who works tirelessly with the players' injuries and recovery."
"But secondly he's a genuine person that gives his all around the club."
"I've known him for a long time since the A-League and he's a massive asset for Gold Coast United."
As for Johnny, an unassuming 'true blue' Everton supporter, he's pleased to be back at the club, "it's where my heart lies," and to be reunited with Rees and Thwaite, "they're both good lads."
Welcome back to Gold Coast United Johnny!