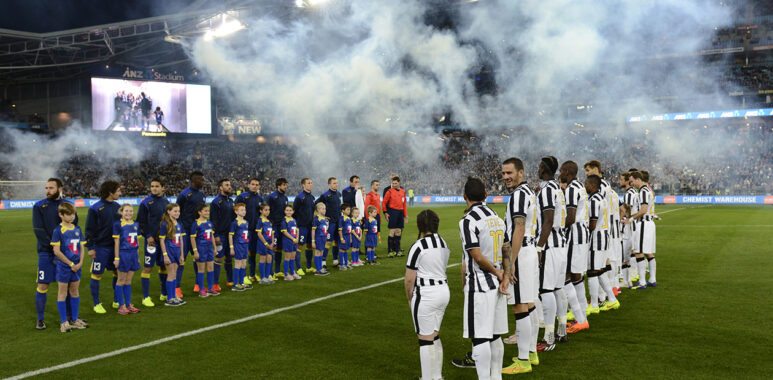 Dear parents and players,
As the CEO of Gold Coast United FC, I believe it is vitally important to raise awareness of our belief in youth development and strong support of the various player pathways available to those within our community.
Gold Coast United FC was formed to increase player pathway and development opportunities on the Gold Coast. It is in our every intention to work our way back to the A league and W League, and to allow local players the chance to follow their dreams here at home. Over the years, we have seen many players rise from the Gold Coast and go on to play not just professionally within Australia, but also overseas into European clubs and into the United States College system.
GCU fully intends to establish the following network of player pathways to increase the size of player opportunities and to give kids more choice and chance of success. 
– FFA National Pathway to represent Australia (Young Matildas, Matildas, Joeys, Olyroos, Socceroos)
– Brisbane Roar 
– A-League Clubs Interstate
– USA College Football
– International Professional Clubs within USA, Europe & Asia
We will supplement the recognised FFA national pathway with an extensive USA College opportunity and utilise connections with several international professional clubs in USA, Europe and Asia. Simply put, Gold Coast United will be capable of helping all players within our community achieve an opportunity to follow their dreams.
At United we are clear on our mission to create opportunities for local kids to get as far as they can in football through exceptional player development and coaching. We will never restrict any child from progressing to the next level, both interstate and with Brisbane Roar. It is with pleasure to know that we share this level of professionalism and dedication to youth development with the Roar, who recently expressed through Drew Sherman, Academy Director, ''We're not going to put restrictions on any of our rules and regulations around recruitment of players. We need the best players at Brisbane Roar.'
We will never blacklist any players who may choose to leave to try other opportunities that can advance their chances of a football career. This is why we are here and we will always welcome quality players and people back to the club. It is completely against our ethos to lock in 9 and 10 year old players and restrict them from exploring the world of soccer!
Gold Coast united has been created as an open inclusive club right from the constitution, through to our culture and our view of player and coach development and player pathway opportunities. With an exceptional board of highly ethical and competent business people and a TD who is among the countries top coach educators we have access to any number of exceptional opportunities for our players. Stay posted for some exciting opportunities in this area in the near future.
Regards,
Troy Bingham
CEO
Gold Coast United FC