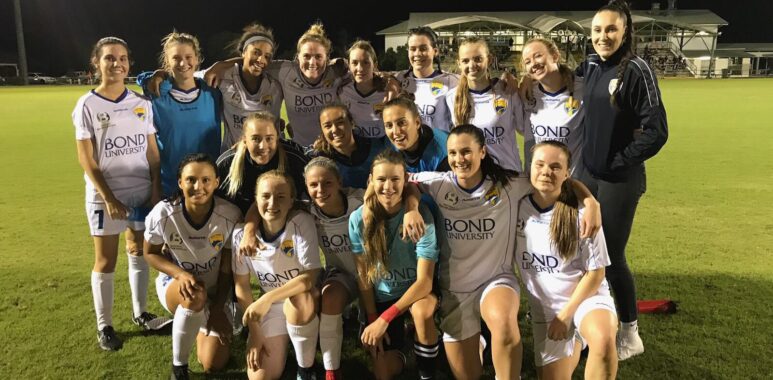 United Women celebrate a convincing win v Western Pride (photo Kelly Donnelly)
When it rains it pours for Meg McElligott.
Another six goal haul from the power forward saw Gold Coast United put Western Pride to the sword last night at Briggs Road, with the Surfsiders running out convincing 7-1 winners.
While pleased with her own performance, McElligott was quick to acknowledge the squad's recent change in  approach as the key to last night's outstanding team performance.
"I'm stoked to play in front of such a awesome bunch of talented girls who make my job easy.
"We're still building as a team and made a commitment recently to really focus on some week to week match day goals.
"Everyone's working hard on these and at training, and we're starting to see the results, which is great.'
After several 'near misses' results wise early in the season, new recruit Phoebe Cave also believes that the fresh approach adopted to prepare for matches is a big factor behind the Women's  growing collective confidence.
"We've only just recently implemented goals that we want to achieve each week to better us as a team for game day.
"Things like improved communication and acknowledging and taking responsibility for mistakes.
"We're really responding to these and have been training so well as a result."
For the meg-a-goal-scorer McElligott, a focus on the week to week and working hard in training keeps her well grounded especially with a tough away trip to Wakerley Park looming next Saturday.
"Souths are  a quality side, well coached and with stacks of talent across the park.
"But we know them pretty well, how they'll set up, their structure. Michael Cook's a great analyst of our opposition and a few girls have spent time at Souths, so we'll be well prepared."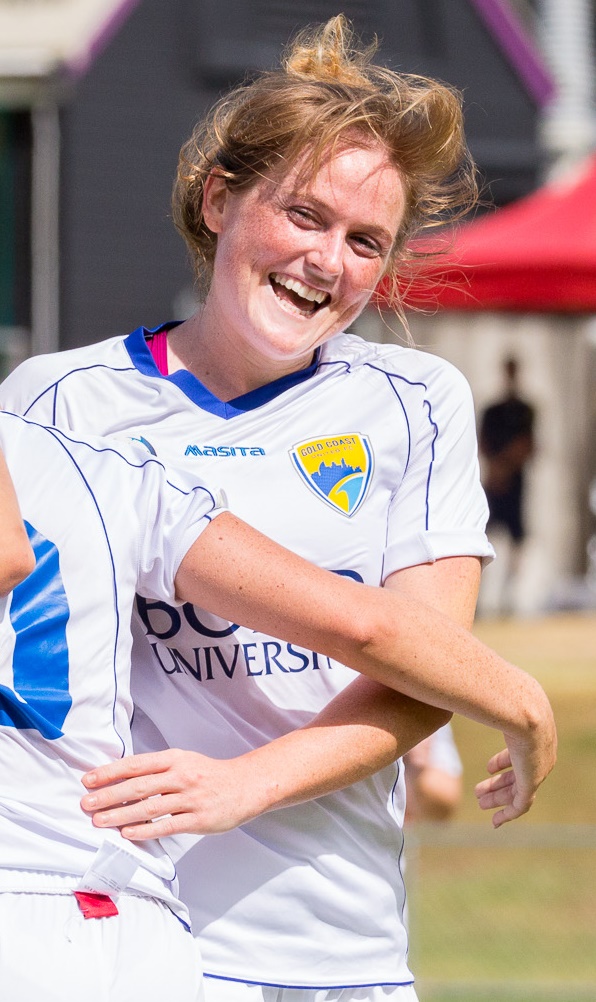 After last night's haul, McElligott has leap-frogged to the top of the NPLW Queensland goal scoring charts – an impressive 18 goals so far in season 2018 from 8 starts – and will be looking to add to that tally on her return to Runcorn, a ground she knows well from her stint in 2016 with the Brisbane based outfit.
National Premier Leagues Women Queensland – Round Nine
Saturday, April 7, 2018
Briggs Road Sporting Complex, Redbank Plains
Western Pride                    1 (Lambi 11')
Gold Coast United              7 (McElligott 8' 22' 50' 55' 60' 77' ; Elliston 70')