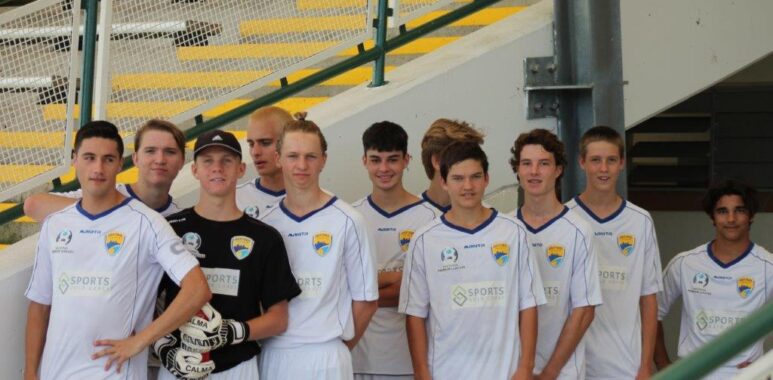 Weekend Wrap, 7 – 8 April
U18 Players at Briggs Road (Jenni Fagence)
Plenty of action on and off the park over the weekend, with Gold Coast United Senior teams mixing it with Western Pride and young GCU players looking to better themselves as players and people away from the pitch.
GCU Grassroots Coaching Course
It was great to see over 30 GCU players and some Somerset students complete the Grassroots Certificate held at the College on Sunday morning. The course was facilitated by Technical Director Craig Midgley with the support of fellow United coaches, James Coutts, Jared Adamson & Joe Repic.
Gold Coast United believes in developing the person as well as the player. Attending coaching courses and having an understanding of what goes into coaching will only enhance our players football IQ and broaden their knowledge of the game.
The Club looks forward to running more courses throughout the year.
Contact our Community Development Officer, James Coutts, if interested in participating in future coaching courses.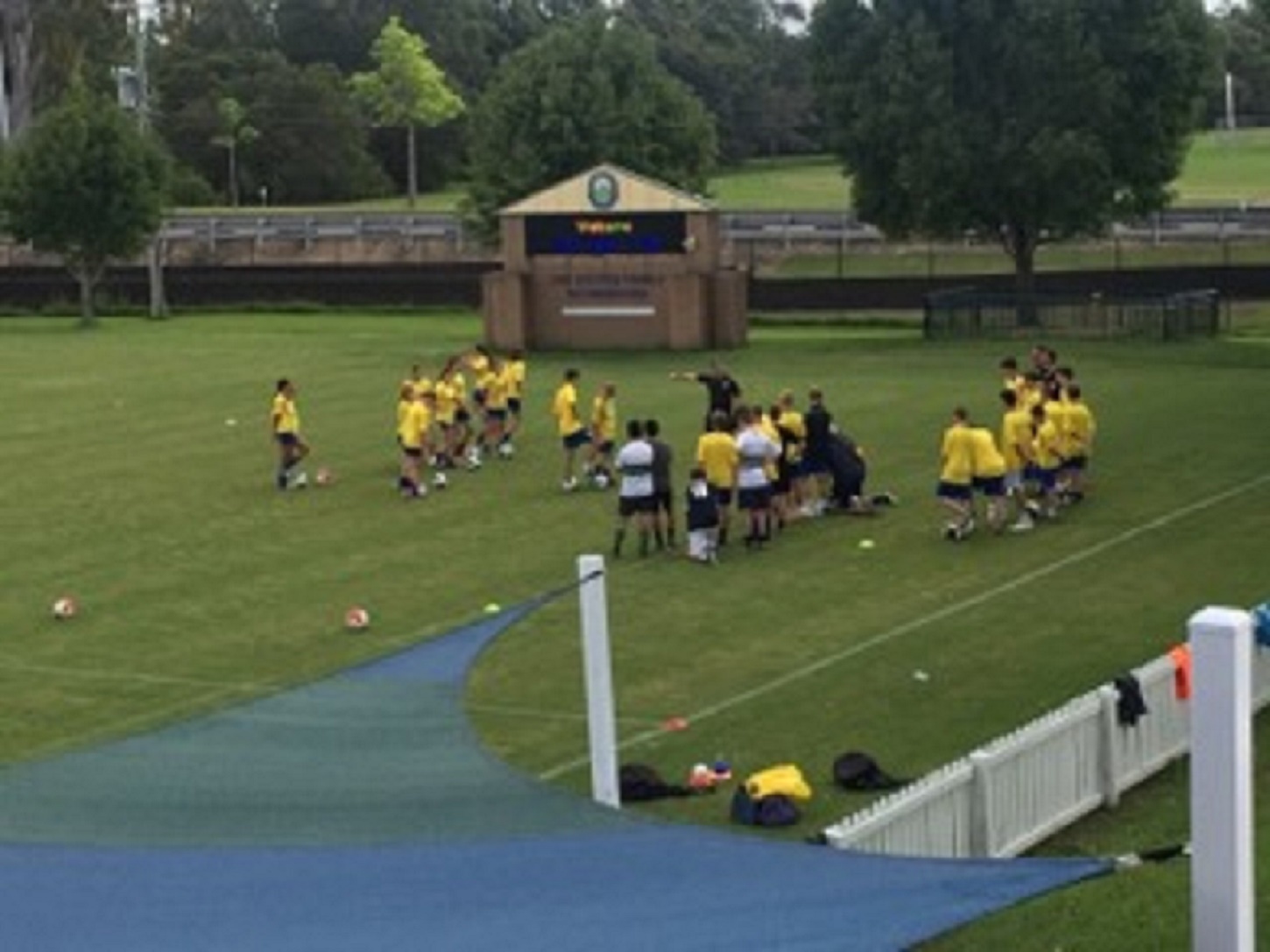 Australian U17 Talent ID Squad
Four talented Gold Coast United FC​ NPL players were involved in a two-day Joey's Identification Camp held at Football Queensland​'s Meakin Park headquarters.
Congratulations to the following players for being selected to participate:-
Christian Vulinovich
Eli Hughes
Josh Dimarco
Sean Smith
Gold Coast United v Western Pride
GCU's Senior teams travelled to Briggs Road on Saturday to resume their 2018 NPL campaigns after Easter.
Mixed results but some highly competitive games with all GCU squads performing well.
Women
An awesome result for the Women's squad, back on track with a resounding 7-1 win.
Georgia Elliston received the La Rustica Player of the Match award after her goal and a tireless 90 minute effort.
Meg McElligott once again dominated the score sheet and the opposition.
"I'm stoked to play in front of such an awesome bunch of talented girls who make my job easy."
The Women travel to Wakerley Park this Saturday to face Souths United keen to build on recent momentum.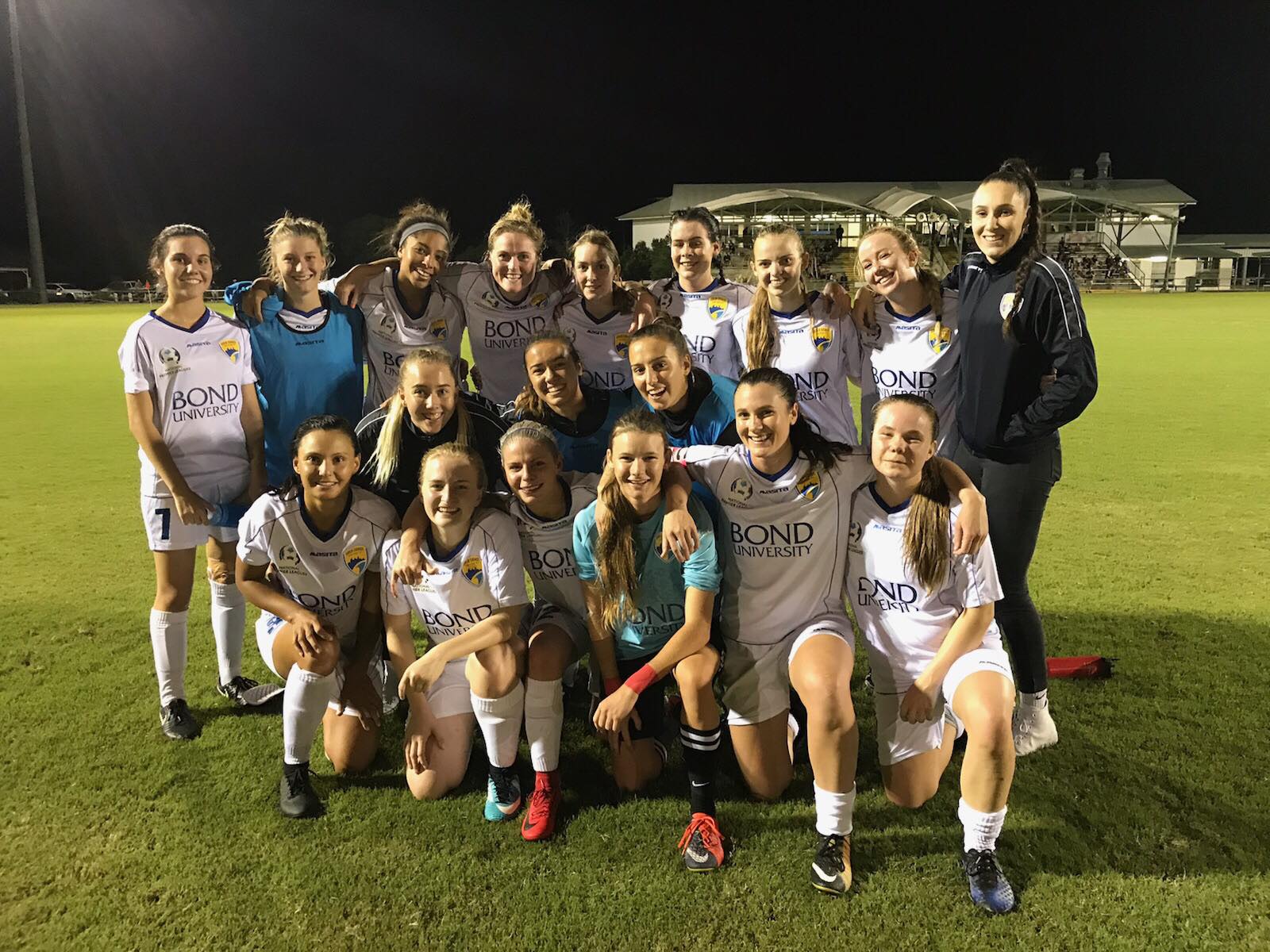 Photo Kelly Donnelly
Men
A tough night against the competition front runners after losing a player early, a red card after only 3 minutes. Restricting the hosts to 3 goals was an awesome defensive effort.
"After going down to 10 men it was always going to make for a long night … having said that they were all magnificent in their work rate and endeavour." Sean Lane
Luka Zoric was outstanding in goal, the Meccah Bah Men's Player of the Match.
The Men travel to Richlands this Saturday night knowing that a win against the 3rd place Lions will see them edge closer to the top four.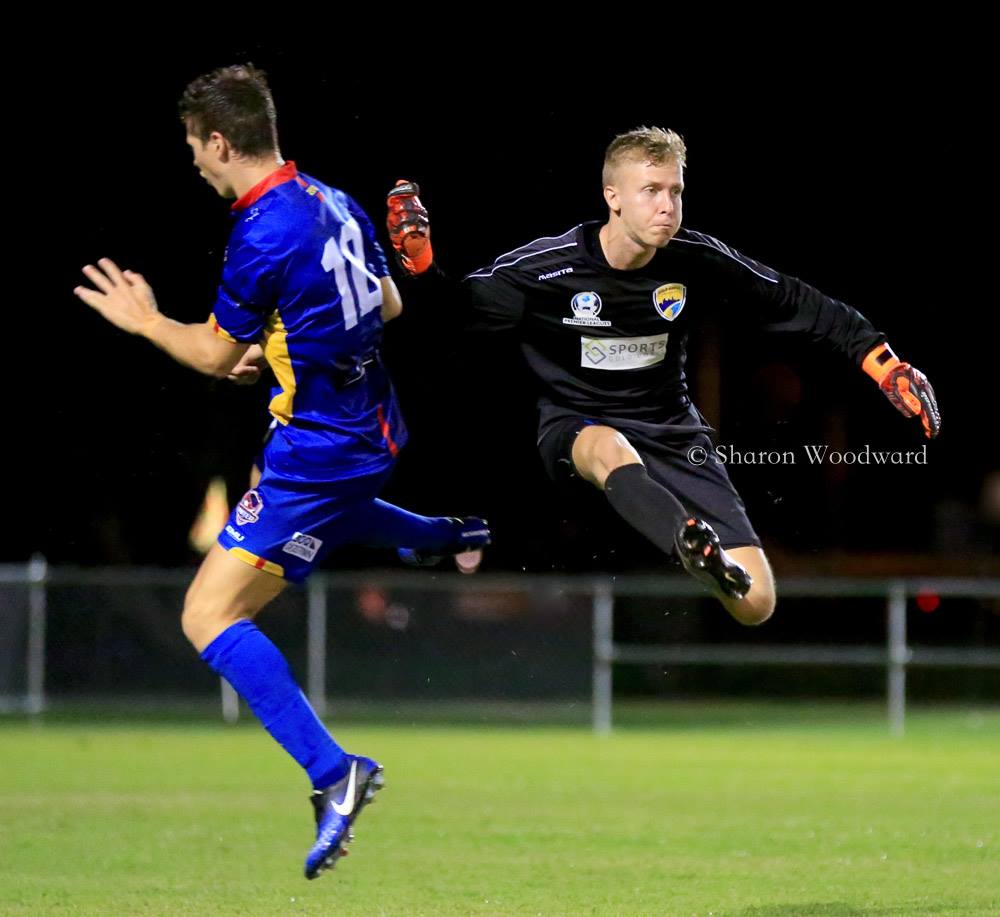 Youth Men
A strong first-half performance saw the Youth Men lead 1-0 at the break. But the second placed Pride showed their class scoring two second half goals to run out 2-1 winners.
The Youth Men sit 6 points outside the top four and have two catch-up games in hand. They also face Lions this Saturday.
U18 Youth Men
A fine showing against the top of the table Western Pride with a strong second half fight back. Goals from Hunter Rutty & Harrison Mackenzie not enough to overhaul the home side though, Pride prevailing 3-2.
A solid result away at Richlands this Saturday would lift the squad to 5th on the ladder – in striking distance of the top four with 2 catch-up games in hand.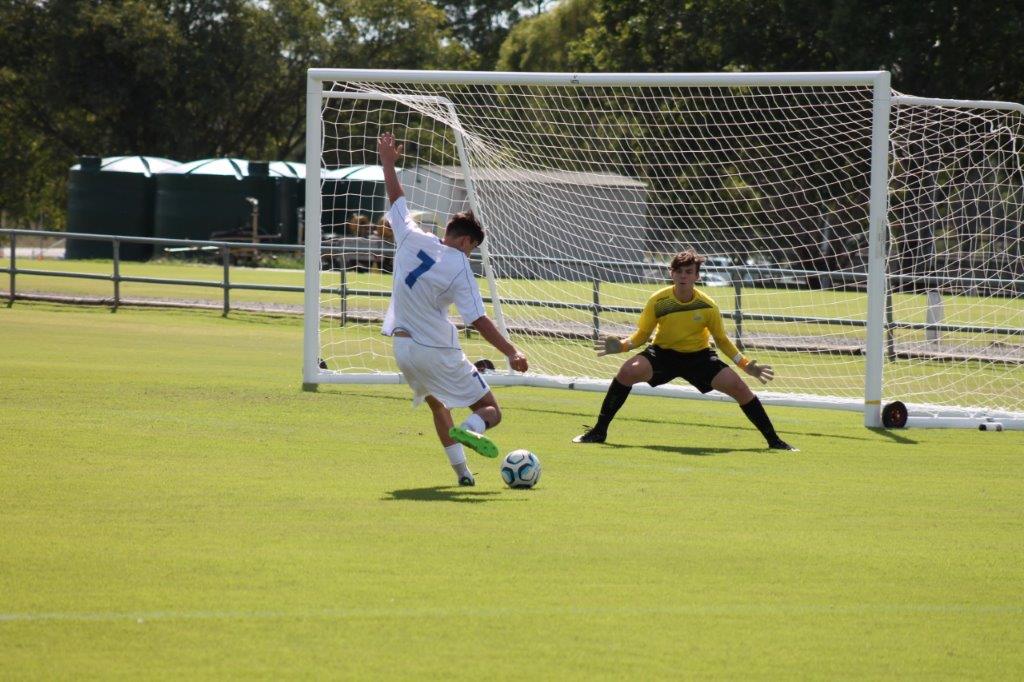 Hunter Rutty against Western Pride (Jenni Fagence)