Senior Player of the Match Update
There's been a host of outstanding performances from our Men & Women in their respective competitions to date.
Here's a wrap of the best of the best, round by round.
Men
The GCU National Premier Leagues Queensland, Men's Player of the Match, is proudly sponsored by the Meccah Bah, Broadbeach.
Rd1     Cairns 1 GCU 3
Then goalkeeper Zac Speedy stood tall in the north making several quality saves to keep the Men in the game.
Rd 2     GCU 0 Roar 2
Captain Archie Tomic led from the front in the return of the M1 derby putting in an inspired display.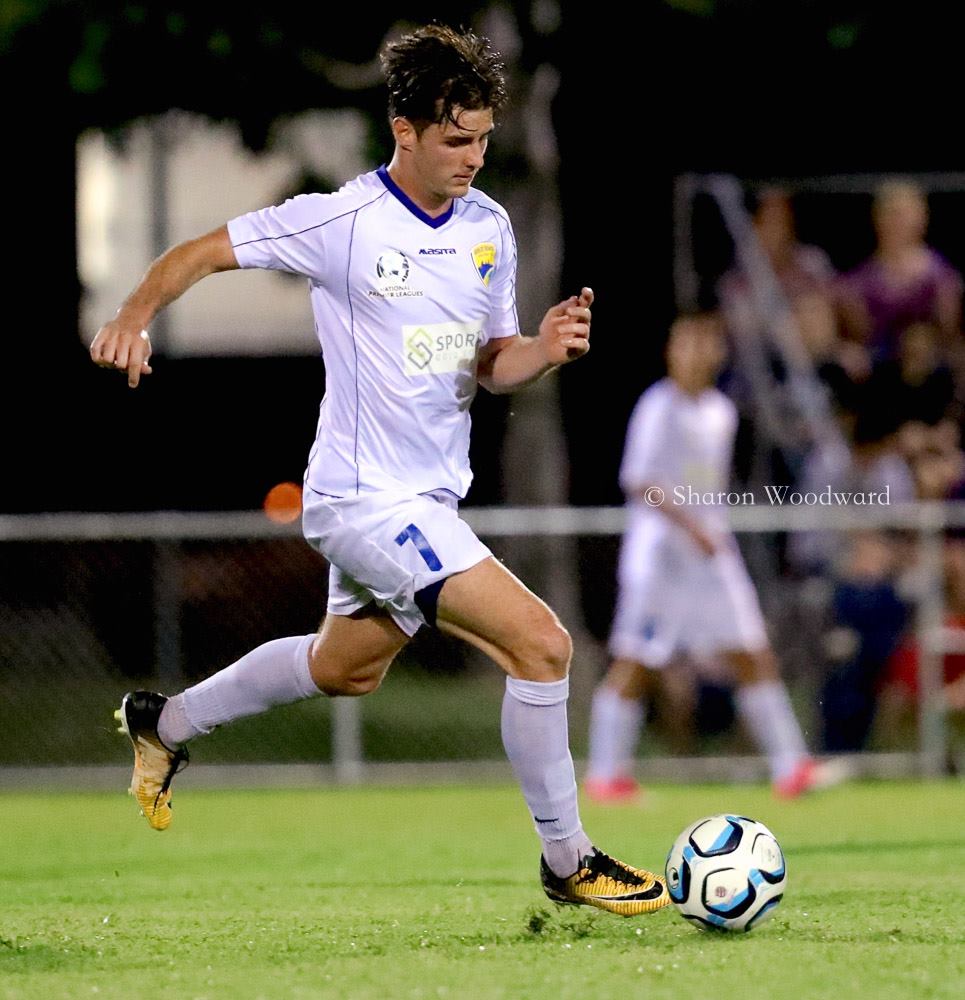 Rd3     Redlands 2 GCU 0
Curtis Stollery showed his versatility stepping in to the unfamiliar role of central defender adding some starch to the defence. Curtis is currently side-lined with injury and hopes to be back after Easter.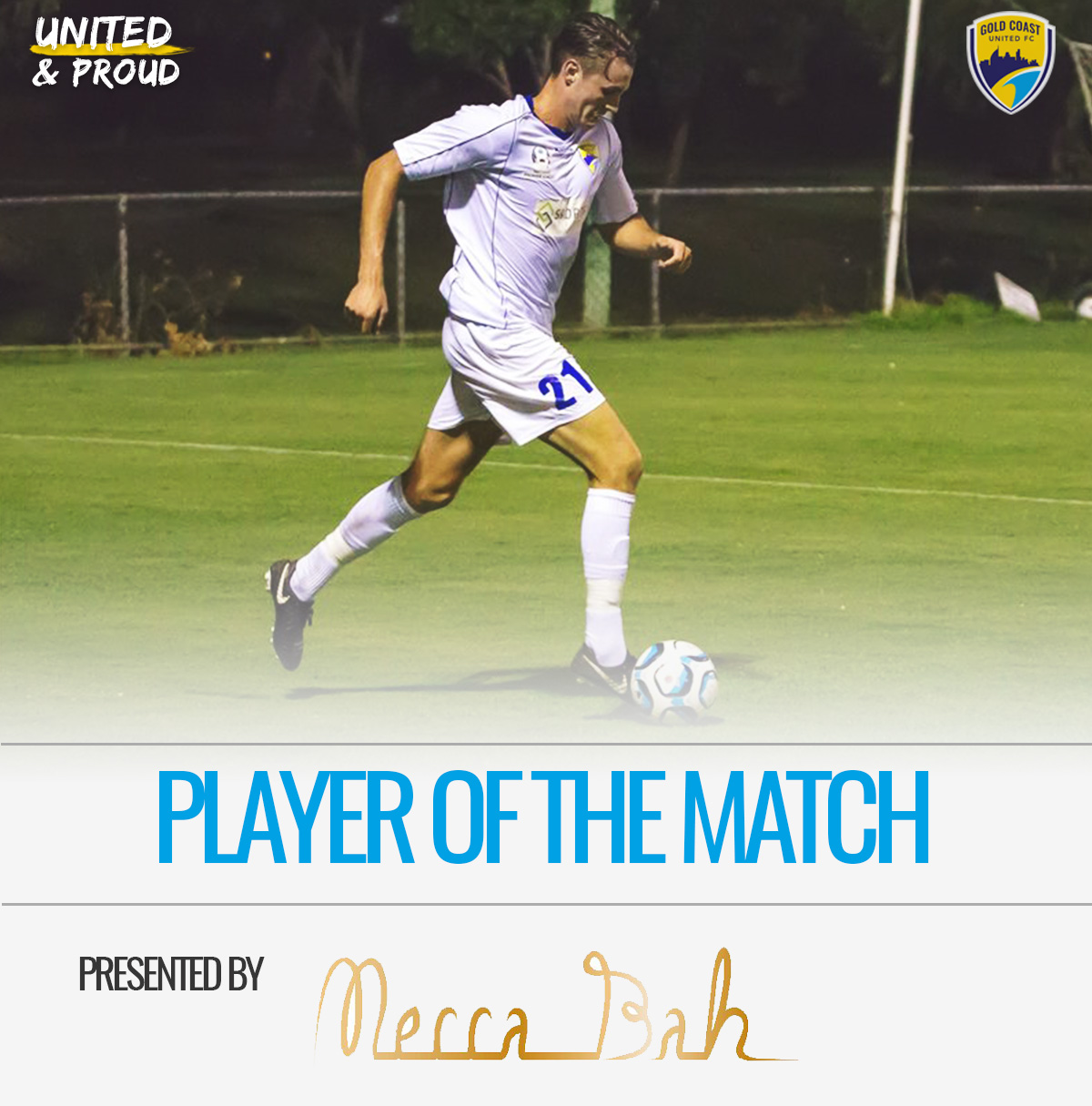 Rd4 v Brisbane City (postponed)
Rd5     Strikers 4 GCU 2
Lochie Reus was a shining light with a classy debut for the Club. Lochie's brought a calm to the middle of the park and is instrumental in setting a lot of GCU's attacks underway.
v Magpies Crusaders (Sharon Woodward)
Rd6     GCU 2 Olympic 2
Another inspired performance from Archie Tomic against the league leaders, leading from the front.
Rd7     NQU 0 GCU 1
Nick Panetta stood out in the gutsy away win in Townsville, scoring the game's solitary goal. Playing a lone striking role up front, Nick pops up in dangerous places, drops deep at times and makes some incisive runs in behind as well as providing some quality opportunities for team mates with his incisive passing game.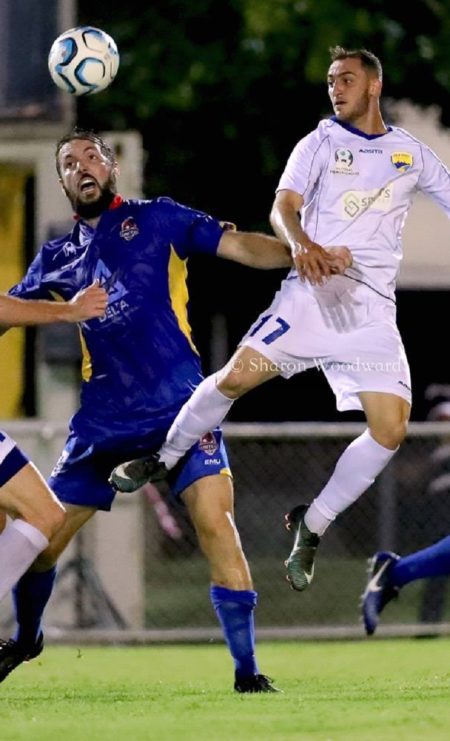 photo from Nth Qld United Facebook
Women
The GCU National Premier Leagues Queensland, Women's Player of the Match, is proudly sponsored by La Rustica Mediterranean Restaurant, Surfers Paradise.
Rd1     Mitchelton 4 GCU 3
Mackenzie Akins announced her arrival at the Club with a hat-trick on debut. The versatile Californian brings more than attack to the park. The whole-hearted performer consistently leads up front and defensively.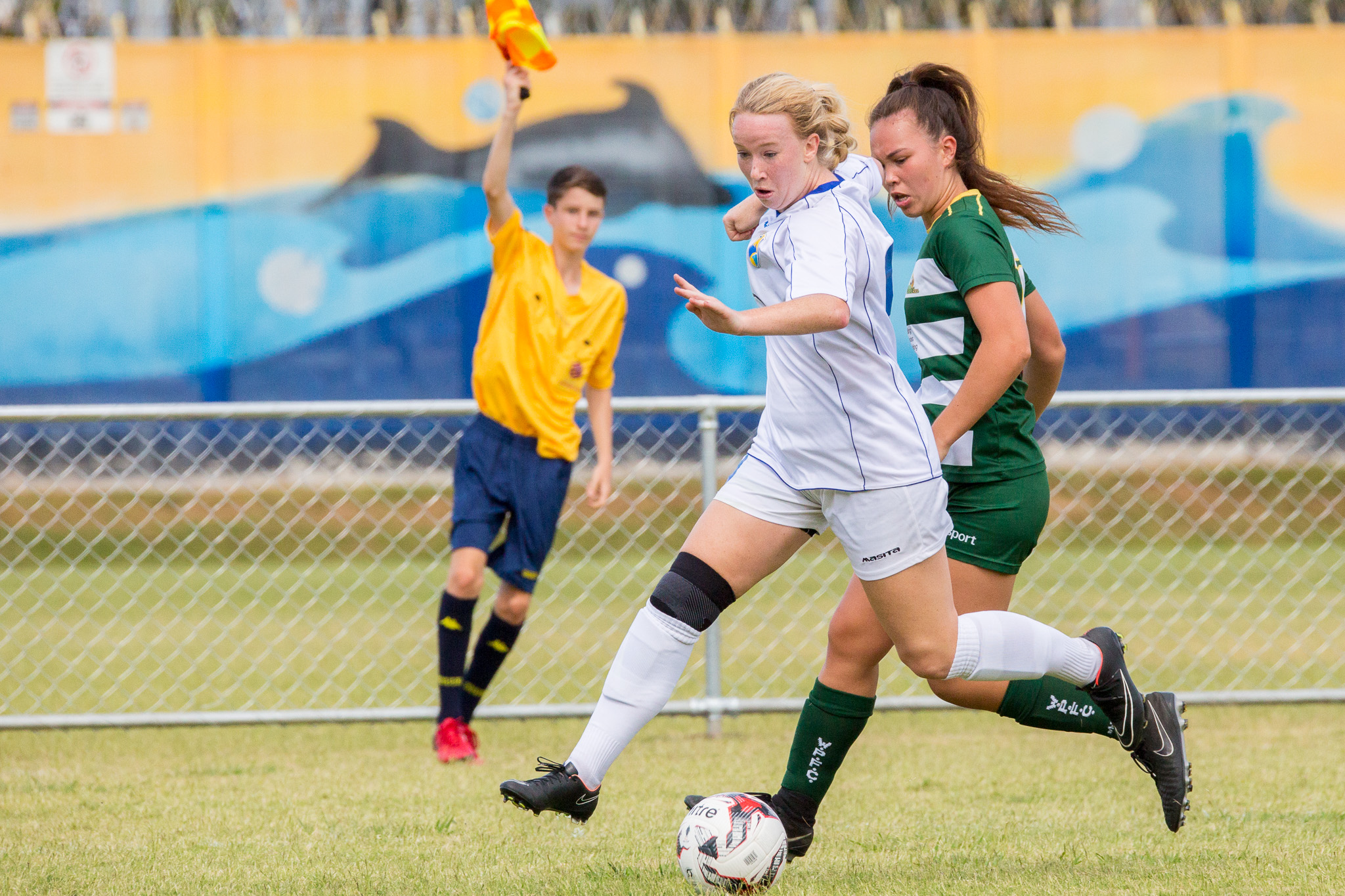 vs Western Pride in pre-season (Chris Simpson)
Rd2     GCU 3 Easts 1
Meg McElligott dominated upfront, bagging a brace. Technically very gifted, Meg uses her strength, athleticism and power to terrorise opposition defenders.
Rd3     Lions 3 GCU 2
McElligott was once more a handful, leading United's fightback and again scored twice.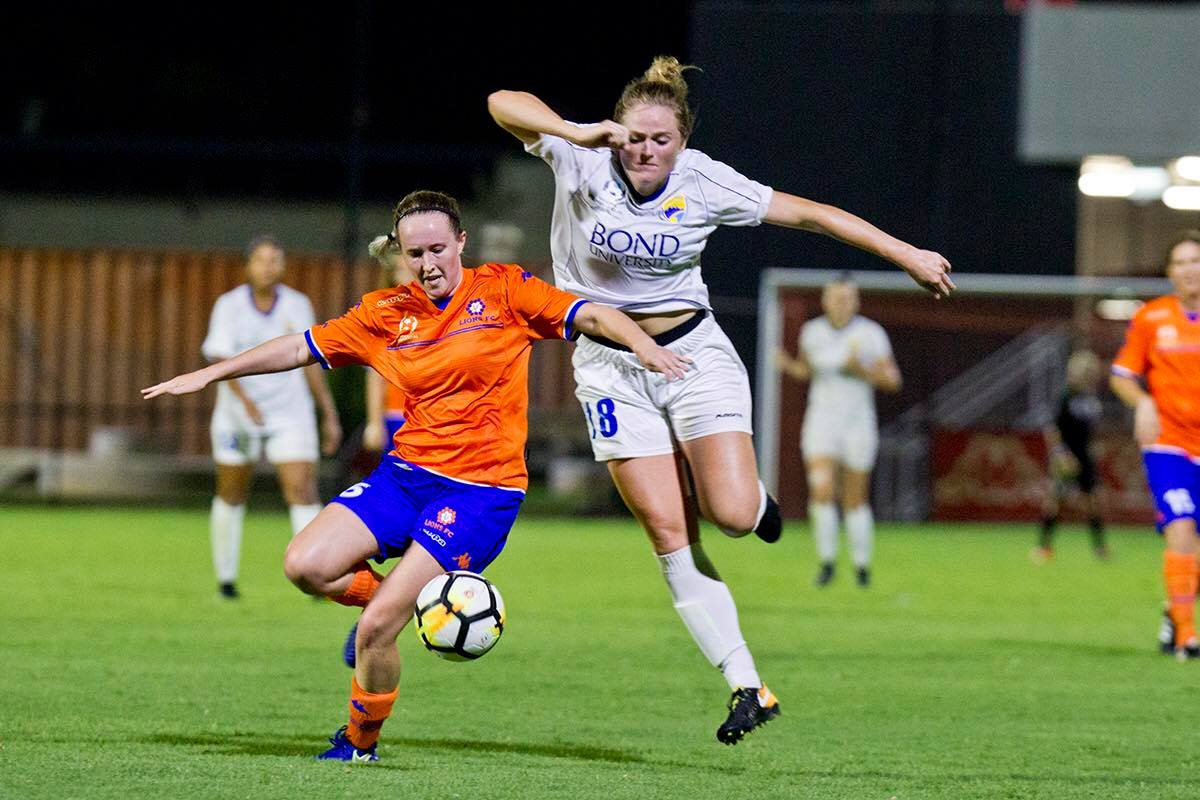 photo from Lions FC
Rd4 v Moreton Bay (postponed)
Rd5     SWQ 1 GCU 8
The McElligott show again, the power-forward scoring an amazing 6 goals in a United blitzkreig.
Rd6     GCU 4 Mudgeeraba 4
Mackenzie Akins was prominent in both attack and defence, another all round display with a goal to boot.
Rd7     GCU 0 Roar NTC 2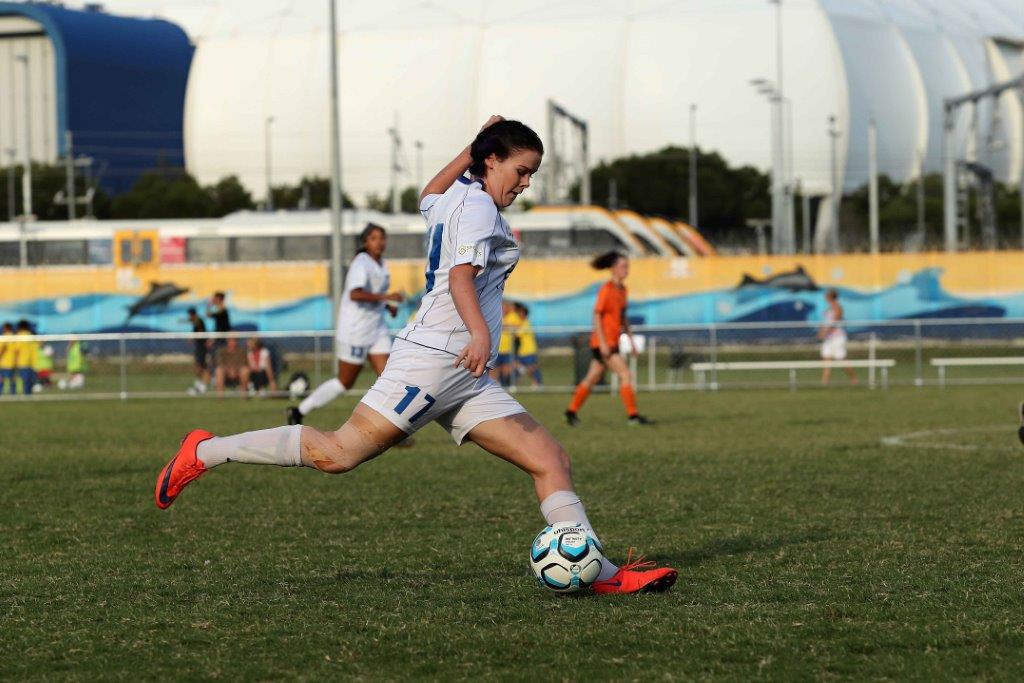 photo of Georgia v Easts (Sportspics)
Winger Georgia Elliston stood out with a tireless performance. Blessed with strength and speed, on her day Georgia can dominate opposition defenders and provide great go-forward.
Congratulations to these players and a huge thanks to the sponsors of the weekly Player of the Match awards, Meccah Bah & La Rustica.
Both restaurants offer great food, great service and a great dining experience.The Club encourages our families, players and supporters to support those who support us.
Click on the logos for more details about booking your dining experience.