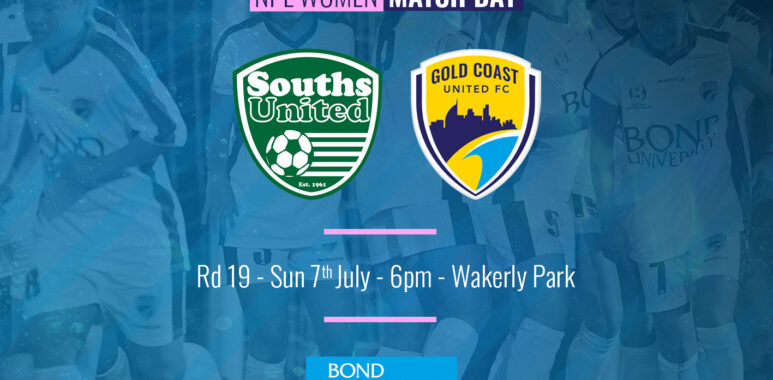 United Women V Souths – NPLWQLD Rd19
The Gold Coast United Women head to Wakerley Park tonight keen to continue their winning ways. Undefeated in six consecutive matches, including four wins from four starts in June, United have some momentum and are looking to extend their run against Souths.
There's not much separating these two sides on paper, with United 5th on the ladder and the hosts currently in 6th spot a point behind. Both teams have a game in hand on the top four and the winner of this match would see themselves leapfrog the 4th placed Gap, who have a bye this weekend. 
The hosts will have their back up after after a midweek kerfuffle has them as forfeiting a re-scheduled match that they may not have known a lot about. 
United players to watch
Anabelle Gibson has slotted into the right back role in recent weeks after performing really strongly for Joe Repic's U18's. The sixteen year old possesses all the skills needed to excel at this level, speed, good first touch, vision, a solid passing game and a steely determination.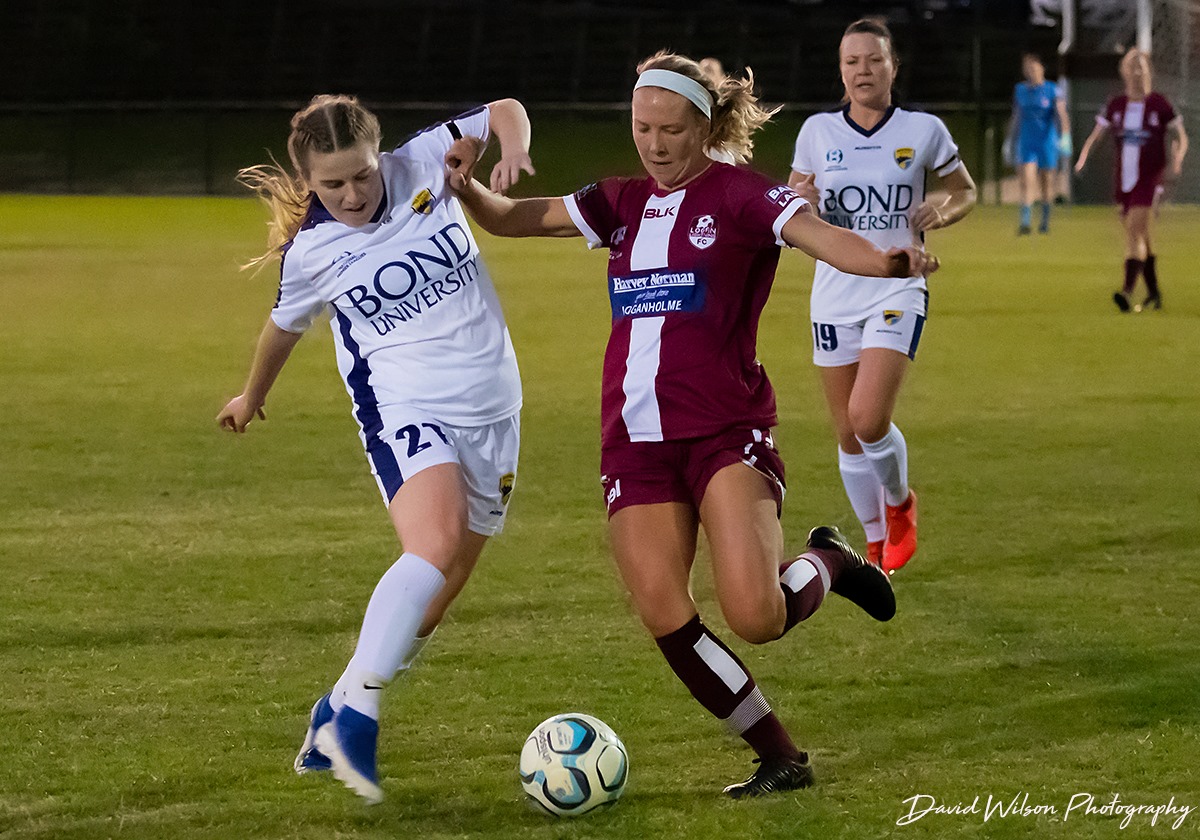 Anabelle Gibson defending against Logan in Rd17 
Souths at a glance
The Gary French coached side bounded out of the gates in spectacular fashion in 2019 but that booming start was tempered by back-to-back losses. A lack of real consistency has dogged Souths in 2019, something not normally associated with French coached sides.
Amy Chapman leads the line and scoring charts with 18 goals and looks the most likely to cause United concerns. But there's a host of other quality players who, if given the space and opportunity, can cause trouble for United's defence. 
The South girls will be seething if the mid-week forfeited result stands, so expect a determined opponent on Sunday. 
Past Encounters
Souths blitzed United at Coplicks running out 5-1 winners in March. The opener in 2018 on the synthetic grass at Runcorn saw Souths prevail 3-0. The return fixture was also played at Wakerley Park (due to the Commonwealth Games) with United triumphing 2-1. Mackenzie Akins was on the score sheet in that match, the Californian will be out to repeat that performance and add to her 2019 tally this Sunday.
Match Details
Women's National Premier Leagues Queensland Round 19
Souths United v Gold Coast United
Sunday, 7 July 2019
Kick-off at Wakerley Park is at 6pm