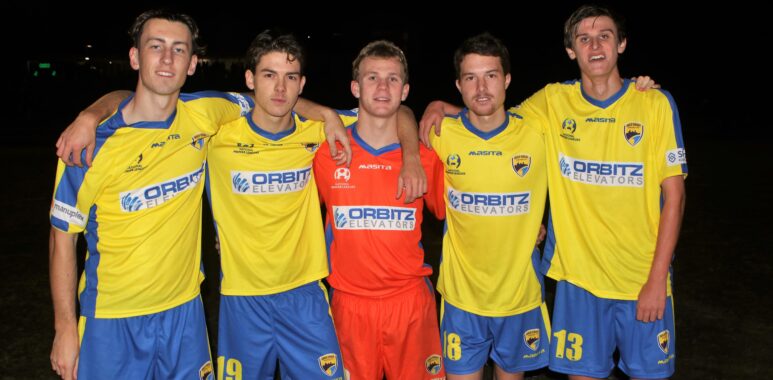 Youth Flying Colours at United
GCU's bench v Gold Coast Knights, Harrison Lister (18), Jarrah Hall-Hart (18). Tim Lahiff (18), Lachlan Remmers (18) & Josh Dearn (18)
The youth flag was hoisted high up the Coplicks flagpole during Tuesday's Gold Coast Derby with five U20's players making up Kristian Rees bench. With two regular starters sidelined by injury, Rees had no hesitation in turning to the United youth squad for such a key clash.
A senior debut for Josh Dearn and Harrison Lister's first appearance in the senior squad in 2019  makes it six youth players who've stepped up for Gold Coast United this season. 
According to United's Technical Director, Craig Midgley, the close working relationship between the senior coaches is the key to ensuring that the club's best young prospects get given a chance to prosper.
"Collaboration, that's the key," Midgley confirmed.
"Our senior coaches are working together to prepare our young players for senior football, which is in line with the Club's philosophy." 
"It's working well on the female side. Already we've seen a stack of Joe Repic's U18's play a part on Women's match day. And on the Men's side, Kristian, John Murphy (U20's coach) and Brad Robinson (U18's) are all on the same page, which helps."
"Giving these young players the chance to test themselves against the best is vital for their development."
One coach who champions that cause is the youth men's mentor John Murphy. John started out as a young professional with Oldham Athletic in what was the then second division in England. A trip down-under followed, Murphy linking with Waterside Kaori and then with the Mirama Rangers in the New Zealand National League. After hanging up the boots in 1998 John returned to Europe to start his coaching career where he completed his UEFA A licence in 2002 and worked at various football clubs including Manchester City, Nottingham Forest and more recently Bolton Wanderers, combining a role of coaching, working in the Academy and coach education.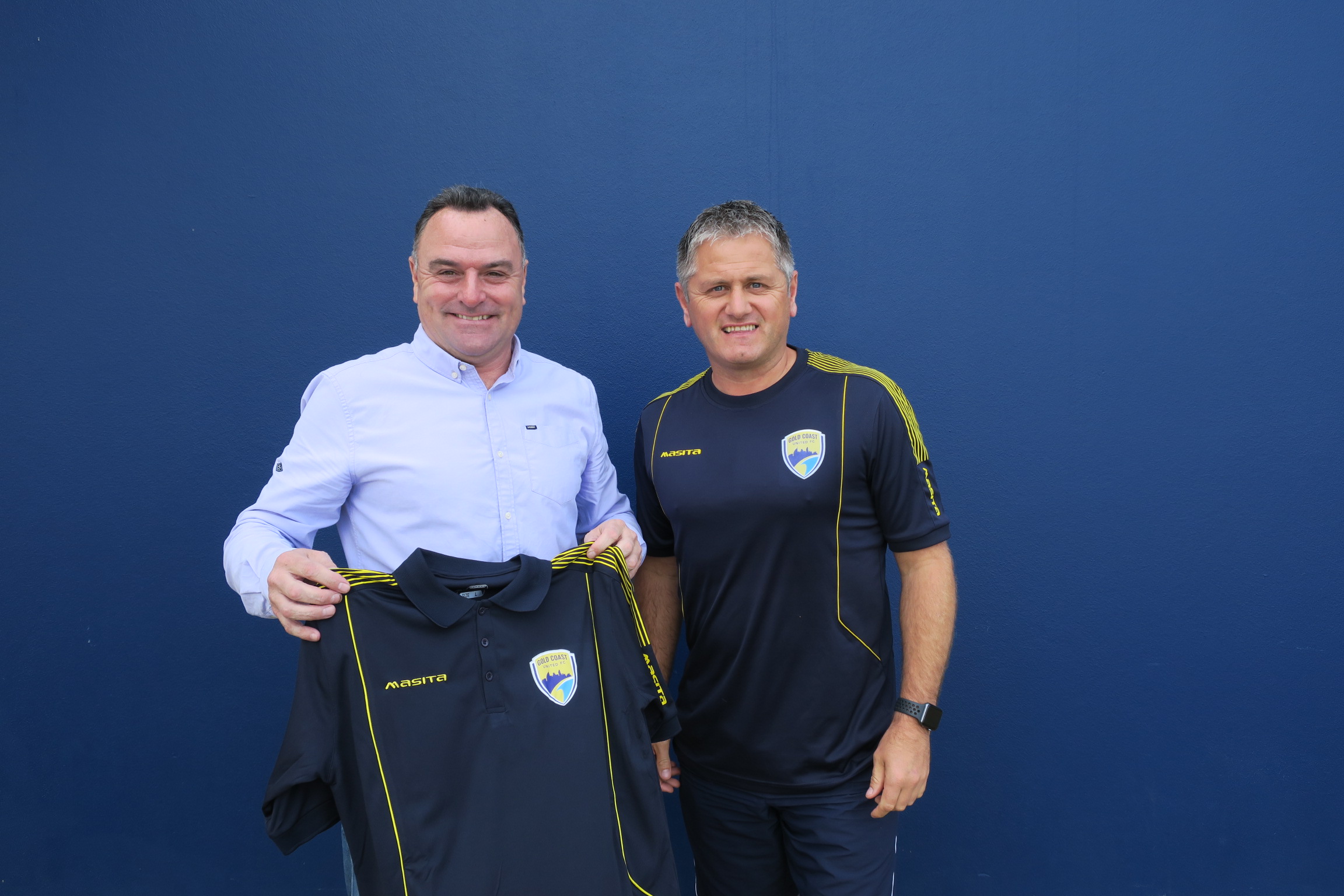 Craig Midgley (r) welcomes John Murphy to Gold Coast United
"I'm delighted to see these young players get a chance," Murphy confirmed.
"The entire bench for the Derby were youth players on Tuesday night. It's just a shame that you couldn't have six on the pine to add in Xavier Sproule, who's also made a senior debut this season."
"The big thing for these lads now is that they are starting to analyse themselves properly therefore real learning and further development can occur to support themselves at that level." 
With eight Men's games to play in 2019, Murphy knows his job is not done yet but he's embracing the challenge of balancing his own's squad's prospects in their competition with ensuring that all of his squad are prepared and ready to step up for the Men's squad when needed.
And that chance may come this Sunday when United head to Goodwin Park to take on an Olympic side brimming with confidence after their mid-week win over league leaders, Peninsula Power.