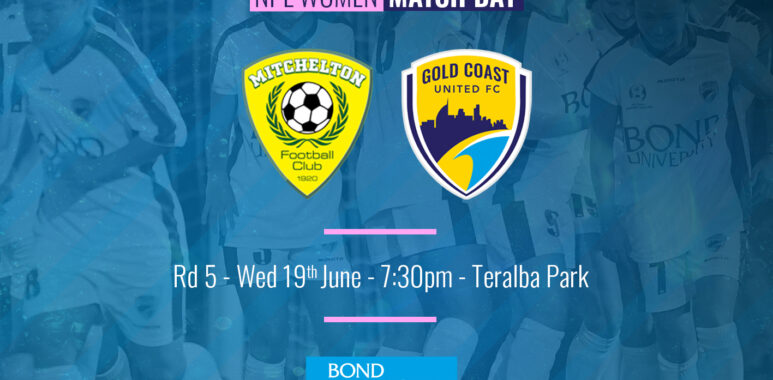 United Women V Mitchelton – re-scheduled NPLWQLD Rd5
A tough game just got a little tougher with the re-scheduled Rd5 clash against Mitchelton set down as a mid-week fixture tomorrow night at Teralba Park. 
Any trip north to take on the Mustangs is a tough test. Toss in a mid-week kick-off at 7.30pm and the assignment takes on a different complexion.
In the middle of a tough run of fixtures, United's leading scorer, Deeanna Thompson believes the squad is on course for a finals berth but some real focus is required in all remaining matches, starting tomorrow night.
According to Thompson, "we're really starting to build some momentum. We were having trouble early in the season finding our feet and finding our particular playing style, but these last two or three games we have figured out how we want to play and how to utilise players."
A win in tomorrow night's game would see United move to 5th spot on the ladder two points outside the top four.
United players to watch
Deeanna Thompson was plagued by injury in 2018, but after a solid preseason and an encouraging trial with Canberra United's W-League squad in the off-season, the 24 year old flyer has returned to some of her best form, notching up 9 goals in season 2019 so far.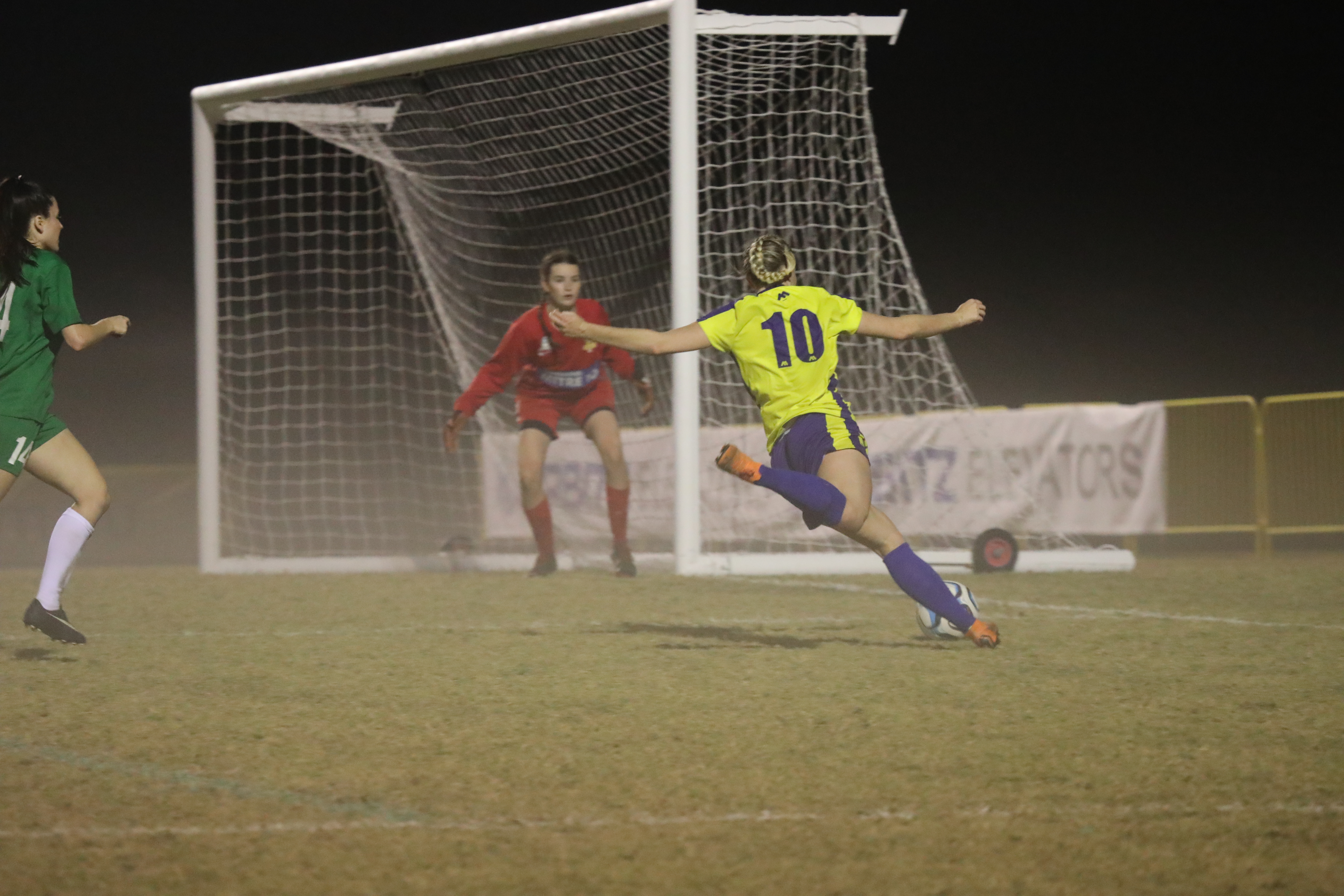 Deeanna Thompson in action against the Wanderers in Rd16 (Sportspics)
Mitchelton at a glance
The Mick Matthews coached Mustangs started their 2019 campaign with a win but have struggled for consistency since and sit 10th on the ladder after a 7th placed finish in 2018.
The addition of former QAS and Young Matilda's central defender Natasha Wheeler added some starch at the back. Up front Tahnai Annis leads the goal tally with 7 for the season. 
Past encounters
Mitchelton proved to be a bogey team for United in 2018, bagging the points in both matches, a 4-3 win at Teralba Park in Rd1 and a 3-1 victory in the reverse fixture at Station Reserve.
Match Details
Womens National Premier League Queensland – rescheduled Rd5
Mitchelton v Gold Coast United 
Wednesday, 19 June 2019
Kick-off at 7.30pm
Teralba Park
Pack your thermos!