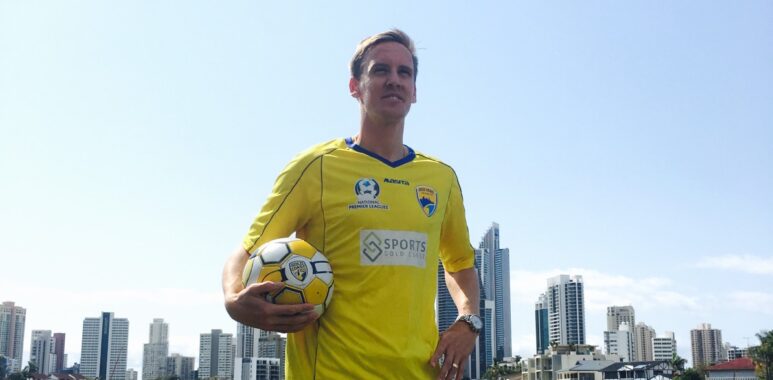 In a massive coup for Gold Coast United FC, Michael Thwaite has agreed to return to the Club he previously led with distinction.
Boasting a distinguished professional career that includes 13 appearances for the Socceroos, the 35 year old's return will be in numerous capacities, foremost as a highly experienced player and mentor.
Incoming Gold Coast United Coach Kristian Rees, has wasted little time in securing the services of former team mate Michael Thwaite as his first key signing for season 2019.
Thwaite first signed with United in 2009 when he joined Rees in the Club's inaugural season in the A-League and his return is a massive boost for the Club and Coach.
For Rees the opportunity to once again partner with Thwaite is an exciting prospect.
"Michael's a massive signing. It's a huge acknowledgement that the club is heading in the right direction."
"It's fantastic news, very exciting for me being my first signing and really exciting for the Club.
"Michael's someone who fits exactly the mould of what we're trying achieve. We're both all about youth development."
The Brisbane born and Cairns raised centre-back started his professional career in Sydney with Marconi in the National Soccer League before heading over to Europe playing in Romania, Poland and Norway. A loan transfer brought him back to Australia where he has played over 200 A-League games, as well spending a season in the Chinese Super League.
For Thwaite the fact that his football journey has gone 'full-circle' feels right. With his young family settled on the Gold Coast and an eye on the next stage of his football career, Thwaite is very comfortable to return to United.
"For me it's very humbling. When United finished in 2012 my family and I were very heartbroken. We didn't want to leave the Gold Coast.
"To be honest the few years I had with United were probably the happiest years of my professional career."
"The last two seasons have been pretty tough, living away doesn't work for us.
"I've had a couple of opportunities to go back into the A-League again but this is the best option for my family and I right now."
Aside from his playing role, Thwaite will assist Rees in a coaching capacity, his Degree in Human Movement Science adding an edge to the united approach that the former team mates bring to the Club.
"Kristian and I played next to each other. He was a leader on the pitch and I'm sure his attributes will see him successful as a coach.
"It's time to give back for both of us. We've both got so much excitement for the future of Gold Coast United."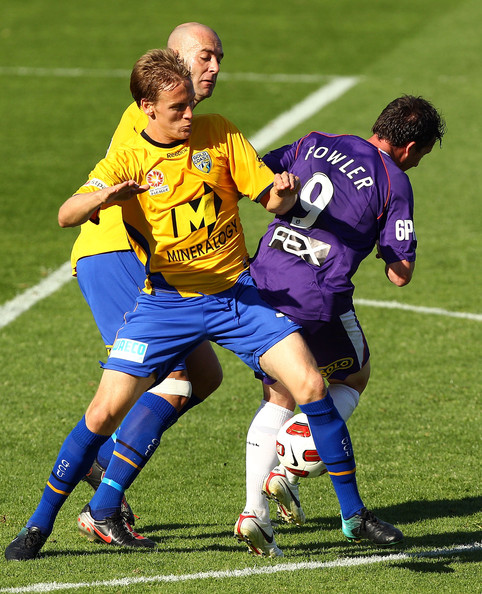 Michael Thwaite & Kristian Rees in action for Gold Coast United. Picture: Paul Kane/Getty Images Asia Pac
Having completed his B-licence in coaching Thwaite is also keen to put his experience and knowledge to the test in a coaching capacity. That interest extends to preparing athletes for what it takes to be professional and the challenges he faced along the way to create a balance between sport and his family life.
"I've recently established a mentoring company called That's Football that aims to help athletes transition into and out of professional sport.
"There's always been huge potential here on the Coast, across all sports. I think if young people are guided in the right way there's no doubt we can help create more balanced athletes and individuals."
"It's about offering them the opportunity to become professional and that's where Kristian and I can play a role with young footballers.
"We've been at that professional level and understand what's required to get there and the challenges along the way."
Both Thwaite and Rees are under no illusions however about the task ahead in what will be the Club's second season in the National Premier Leagues Queensland competition.
For Kristian Rees, knowing that he has Michael Thwaite on his side is very reassuring.
"Michael brings great experience, he's played all over the country and across the world. He's a great leader and I know what he can offer on the field.
"And just as telling is what he'll bring off it. What he brings in a mentoring capacity is immeasurable."
"He's the consummate professional, the way he prepares for matches both physically and mentally.
"He'll be an inspirational leader on and off the park"
As for Thwaite he's itching to get underway.
"My focus now is with Gold Coast United in the NPL starting in February and I'm looking forward to working hard and giving something back to Queensland."
With Thwaite's signature secured and Rees at the helm, their attentions now turn to assembling a group of young local players they can lead forward.
The level of professionalism this signing brings to Gold Coast United FC bodes well for season 2019 and beyond.