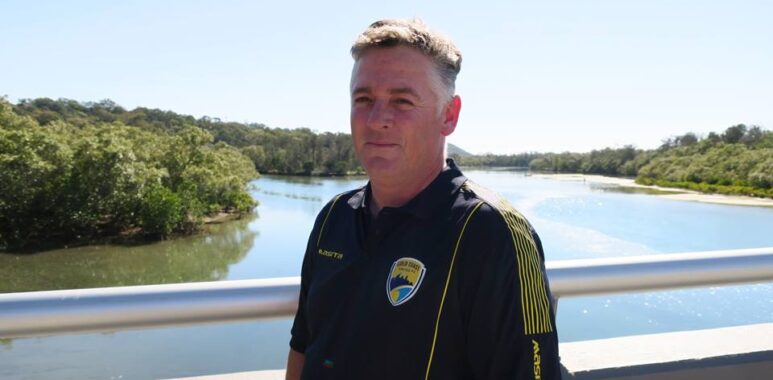 Morris appointed as General Manager
Rob Morris, Gold Coast United's new General Manager
Gold Coast United is extremely pleased to announce the appointment of Rob Morris to the role of General Manager.
Rob is a highly respected and very experienced football administrator and club manager, with long established relationships with football governing bodies and the local football community, as well as significant links to local sporting organisations and businesses.
Rob's experience will be to the fore as the Club heads into season 2019.
"I spent the first four years of the introduction of the NPL locally with the Palm Beach Sharks. So it's great to be back in football," Morris acknowledged.
"It's an exciting time for the Club moving in to its second year. A lot's been achieved and there'll be more challenges to come.
"I've got plenty of experience and will bring that to the table to assist the Club move forward.
"Having spent some time discussing the plans for the Club with the Board, I'm grateful for the opportunity to get involved and be part of what the Club aspires to achieve."
Director of Football Operations, Mark Anderson, looks forward to working with Morris to build upon the foundations laid in the Club's inaugural year.
"Looking back to this time last year a huge amount has been achieved and the Club is forever grateful for some outstanding contributions from a range of volunteers behind the scenes.
"Football wise there's been some outstanding success too, particularly at the Academy level.
"Off the park the Club is continually looking at ways to provide the support and infrastructure necessary to take the Academy and our Senior teams to the next level. Rob's appointment is a key step towards that goal.
"Rob has a wealth of football administration knowledge. He's also very well connected with and knows the local football landscape intimately. That's a vital element of the Club's focus, engagement with the local football community.
"The Club welcomes Rob and looks forward to supporting him in his role."
A dedicated and experienced football coach, Morris' knowledge of the game as well as his professional background in Sports and Club administration, sees him very well placed to assist the Club on all fronts.
With expectation and hopes high that Gold Coast United will soon secure its own football venue, Rob's ability to manage all facets of a licenced club, in addition to his football operations skills, will be a vital part of establishing a permanent home base and consolidating on a fantastic beginning.
Welcome aboard Rob!