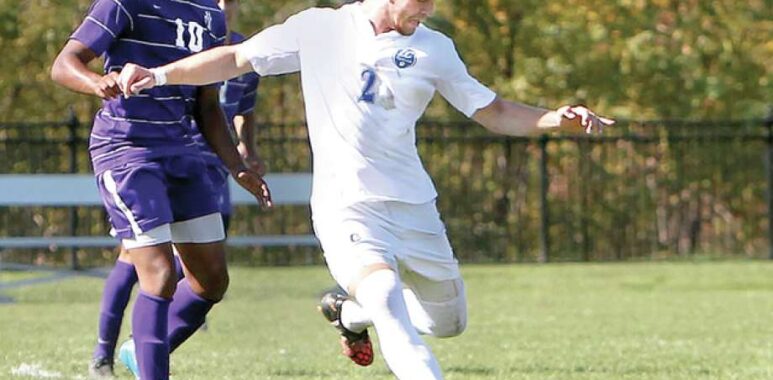 Tommy Torzsok, the latest United signing
A new name on the United squad sheet tonight when the injury riddled Surfsiders head north to face Brisbane City.
With regular starter Tyler Wagstaffe's season all but ended, Sean Lane has signed Tommy Torzsok to shore up his defensive stocks. Wagstaffe suffered extensive ligament damage to his ankle in the Coast's unexpected loss to Redlands in Rd16. An extended time on the sidelines will be eased by the opportunity to watch plenty of the World Cup, all the best with the recovery Waggy!
One players bad luck is another's good and for Torzsok his chance to impress may come as soon as tonight's game, having only just returned to the Coast after a four year stint playing football and studying in the USA. The central defender spent his time at Gardner Webb University in North Carolina completing a Business Degree.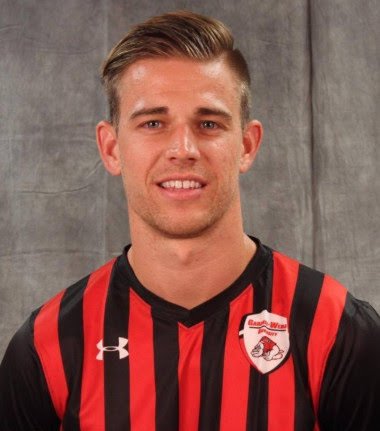 The 24 year old is no stranger to football at this level though having been a part of the Gold Coast rep system in his late teens playing for the Gold Coast alongside fellow United 'newbie' Fraser Hills before moving north to the Brisbane Wolves where he featured in the Club's Brisbane Premier League (BPL) winning side coached by Sam Saif, who now guides Nerang in the local Gold Coast Premier League competition. That Wolves side was stacked with future NPL talent including Trent Clulow (Strikers) and Alex Janovsky (Moreton Bay)
Originally from Perth, Tommy arrived on the Gold Coast with his family as a 13 year old joining Coomera SC in the local junior competition before working his way into the rep program.
The hosts tonight are no strangers to injury woes themselves, their aspirations for 2018 hurt by the loss of some key, experienced players. A recent deep run in the FFA Cup, which produced arguably several of the Club's best performances, will however add much confidence to John Kosmina's young squad. The Newmarket faithful will be their in numbers to cheer on the home side in what promises to be an exciting, free-flowing open affair. Expect goals!
If you can't make it to the Corporate Management Travel Stadium for the Rd17 NPL 6pm kick-off, follow the action on GCU's twitter account (@gcunitedfc) – half and full time updates posted to Facebook.