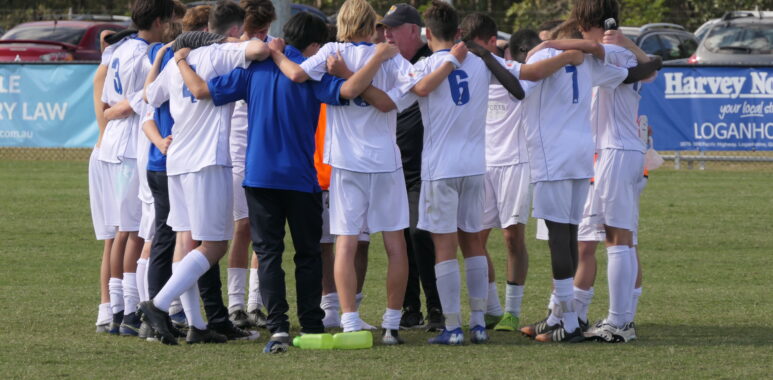 United Coaching Trio Commit
Brad Robinson with United's U18's in season 2020 (Sandra Camaselle)
Gold Coast Untied FC is pleased to confirm the re-appointment of three of its most experienced senior coaches, Brad Robinson, Shannan Mcluckie and Stue Hallam.
The well respected coaches have committed to being part of the club's progression in season 2020, in a real coup for Technical Director Craig Midgley, as he looks to build on the success of the player and coach development pathways put in place to date.
All three coaches have had long associations with the National Premier Leagues Queensland competition, Robinson and Mcluckie previously at the Palm Beach Sharks / Gold Coast City and Hallam at Brisbane Strikers. And with two successful seasons under their belts with Gold Coast United, the trio are well placed to continue their valuable contribution to the development of local young footballers.
For Midgley the re-appointments provide assurance that the direction he has taken with coach recruitment at Gold Coast United is on track.
"Stue, Shannan and Brad are top coaches," Midgley confirmed.
"They each have the level of knowledge and experience that make them highly sought after, so to secure their services is affirmation that what we're doing some good things here at United."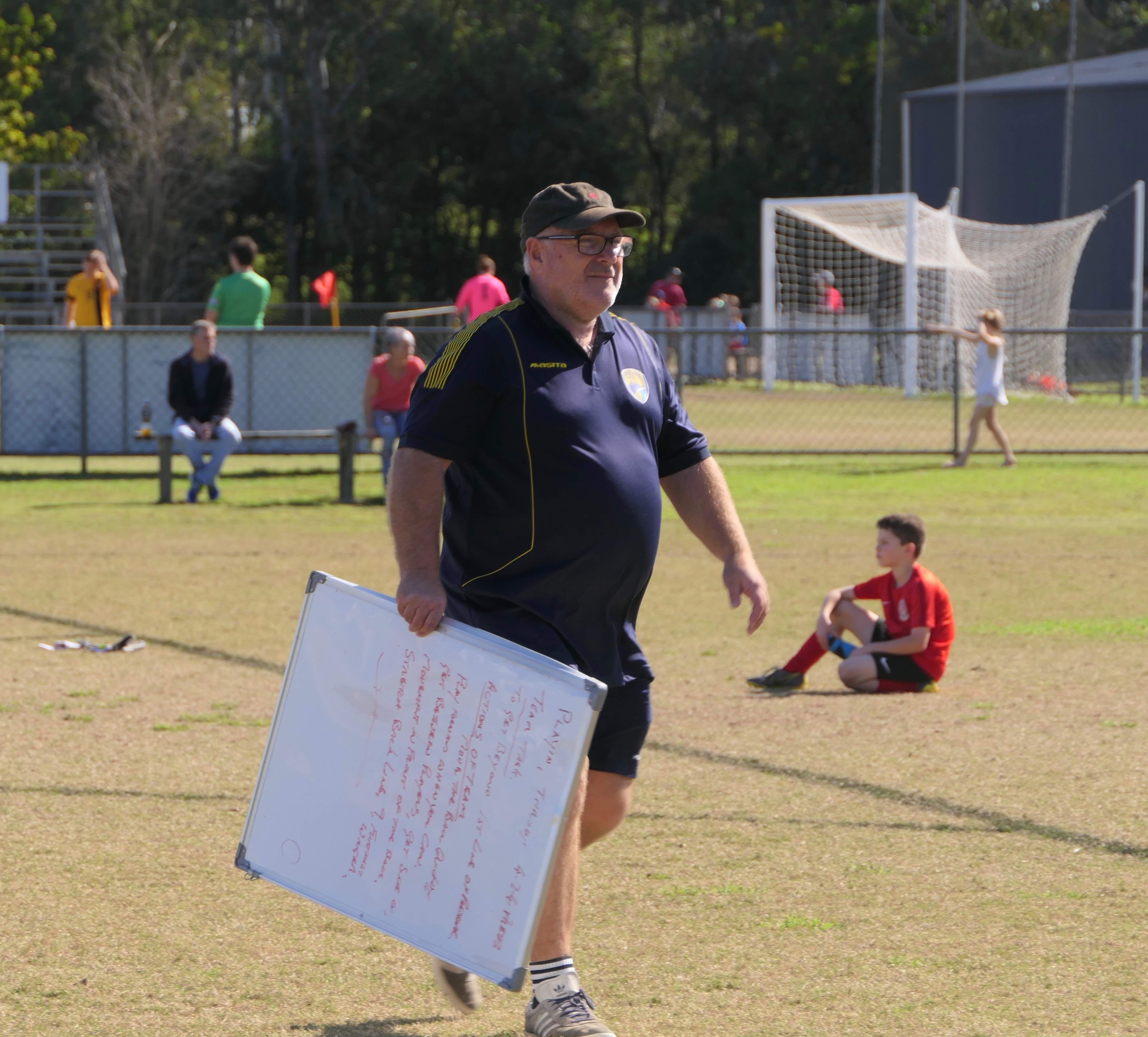 Stue Hallam, trusted hat & white board (Helen Anderson)
"The club's philosophy on player development starts with having the best possible coaches in place and on coach development."
"These three guys are an essential part of our coach development policy, their experience is a key factor in our coach mentoring program which sees United coaches working together to identify players at different age levels with potential, and structuring our programs to ensure all players have the opportunity to train and play at a higher level, to be challenged and to test themselves week in, week out to become both better players and better young people."
Having mentored the Gold Coast United U14's through U18 Boys age groups in the past two seasons, the trio also work closely with the newly appointed Head of Senior Football, John Murphy, to track player progress, identify potential and implement strategies to ensure all players are given every chance to develop through structured programs that tap in to each individual player's strengths and weaknesses.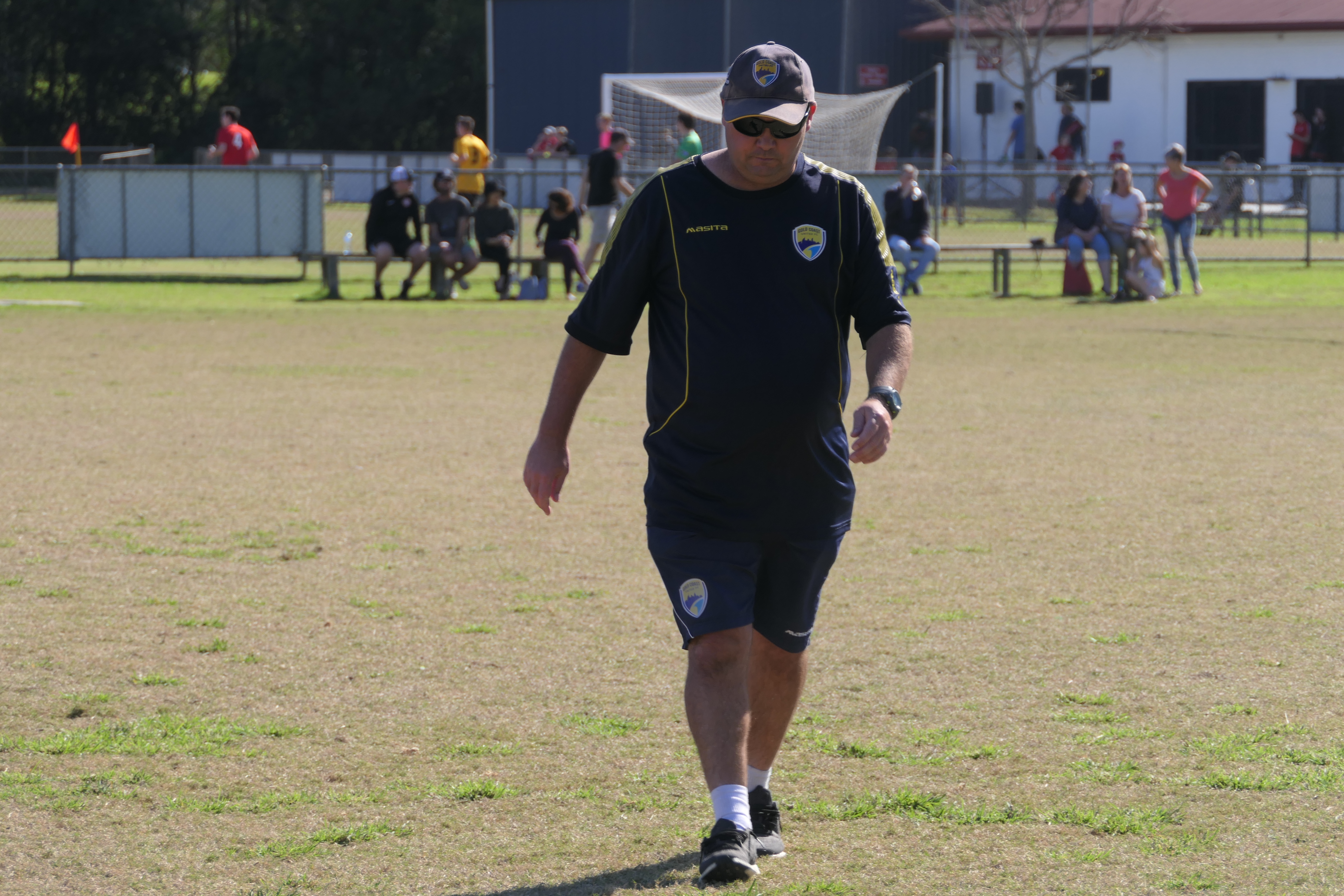 Shannan Mcluckie, in deep thought (Helen Anderson)
With season 2019 drawing to a close, there's much work still to be done for the three coaches, Hallam's U15's have their eyes on this weekend's final, as has Mcluckie's U16's, who secured a hard-fought win last weekend to progress to the semi-final stage as well. Both coaches will be calling on the keen eye of the 2019 U18's coach, Brad Robinson, to provide guidance and assistance from the dugout as these squads look to secure 2019 grand final births.
Great to have you back on board Stue, Shannan & Brad!