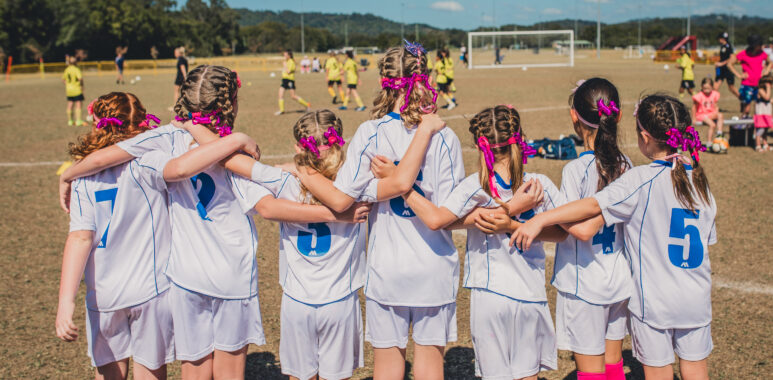 Gold Coast United Unveil 2020 NPLW Coaches
Gold Coast United locks in experienced coaching trio to guide its 2020 female NPLW program 
Following a 'blue-chip' season from the club's female NPL squads, Gold Coast United is pleased to confirm the re-signing of three of the club's key coaches for season 2020. 
Technical Director Craig Midgley, who was a central figure in guiding the senior female squads to much success in 2019, is excited to have secured the services of Jared Adamson, Joe Repic & Cristobal Soto to grow the female football program moving forward.
According to Midgley, "Joe, Jared and Cristobal are all top class coaches.
"They are very well respected and bring much experience and passion to their roles."
"Jared and Joe have worked closely together in our SAP Girls program since the club's inception, as well as being integral members of our NPLW coaching staff."
"Cristobal recently completed his UEFA A licence and has grown as a coach as a consequence. His passion and enthusiasm for the game is infectious and he'll be an invaluable member of the senior female coaching ranks in 2020."
With an U18 Premiership / Championship double under his belt in  2019, Repic switches his attentions to the U15 Girls age group next season and will work with Adamson to prepare the younger female ranks for the rigors expected of them in senior football.
Adamson himself continues at the helm of the club's U13 Girls in season 2020 after guiding the 2019 squad to a third placed league finish.
Soto switches his attentions to senior football next season, taking on the head coach role of the U18 Girls, where he'll work closely with the soon to be announced 2020 Women's coach. After stellar past seasons guiding the club's SAP and the U14 NPL Boys, Cristobal is excited by the challenge of his first senior NPL role at United.
"I am really looking forward to it," the Chilean confirmed.
"It will be a challenge but I am ready for that."
"I have experience coaching senior football back in Chile and it's always been my goal to work with senior players here too, so I'm very honored to get the opportunity to do that next season."
"For me it's good to know that I'll be part of a team of great coaches who work together to support each other.
"Working with Joe and Jared, I know I can rely on them for guidance and assistance, which is amazing."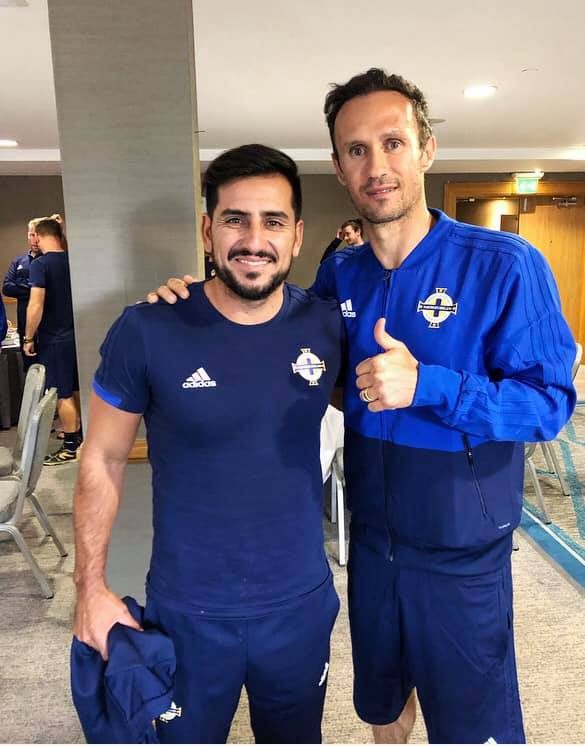 Cristobal Soto with Portuguese legend, Carvalho, completing his UEFA A Licence
For Repic the move to coach the U15's is an opportunity to instill the work ethic and focus required to play senior football across Gold Coast United's younger female squads. Six of Repic's U18 Girls squad made the progression to the Women's ranks in 2019, with plenty of others on the cusp.
"This is elite football and we need to make sure our players understand this from a young age."
"I think that I'm well placed to work with our younger players to help them develop the characteristics and traits required to make it into women's senior football.


"I'm happy to also have the chance to continue my close working relationship with Jared in the club's junior female NPL program, we're a good team."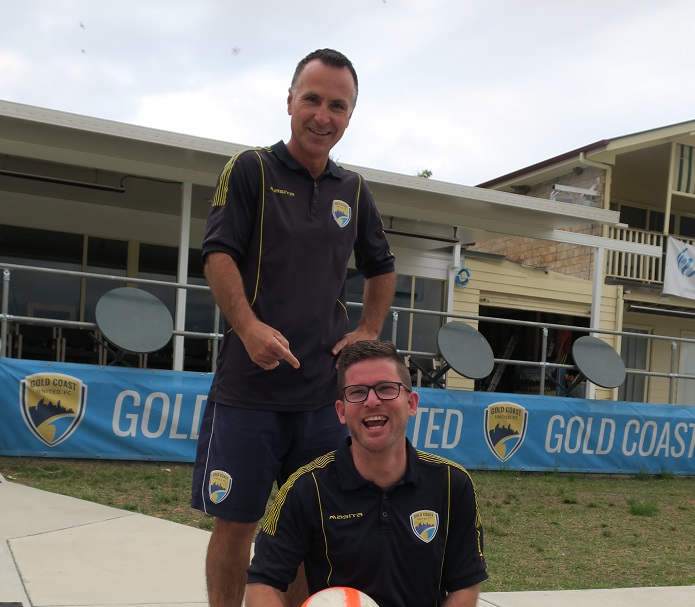 Joe Repic & Jared Adamson joke about who coached the U18 Girls to their 2019 Grand Final win 
Having worked in the club's junior girls' program for two seasons, Adamson knows that the club is very well placed to go from strength to strength on the female side.
"We've got a good foundation with the girls coming through who are very adept with game skills.
"That's a real advantage, to be able to explore the game training phase straight away."
"Plus with the players from this year who are staying in the U13's, these girls can mentor the new players and know how we play. That helps a lot."
"The end goal is to progress girls as quality individual and team players into senior football," Adamson confirmed.
"We're looking to develop players who are potentially either going to progress on to the QAS, to the Matildas or into our NPL Women's team."
"That's the club's focus, to develop quality players who progress to the highest level possible."
For your chance to play for United's 2020 NPLW female squads, register your interest to trial at this link https://goldcoastunitedfc.com.au/2020-trials/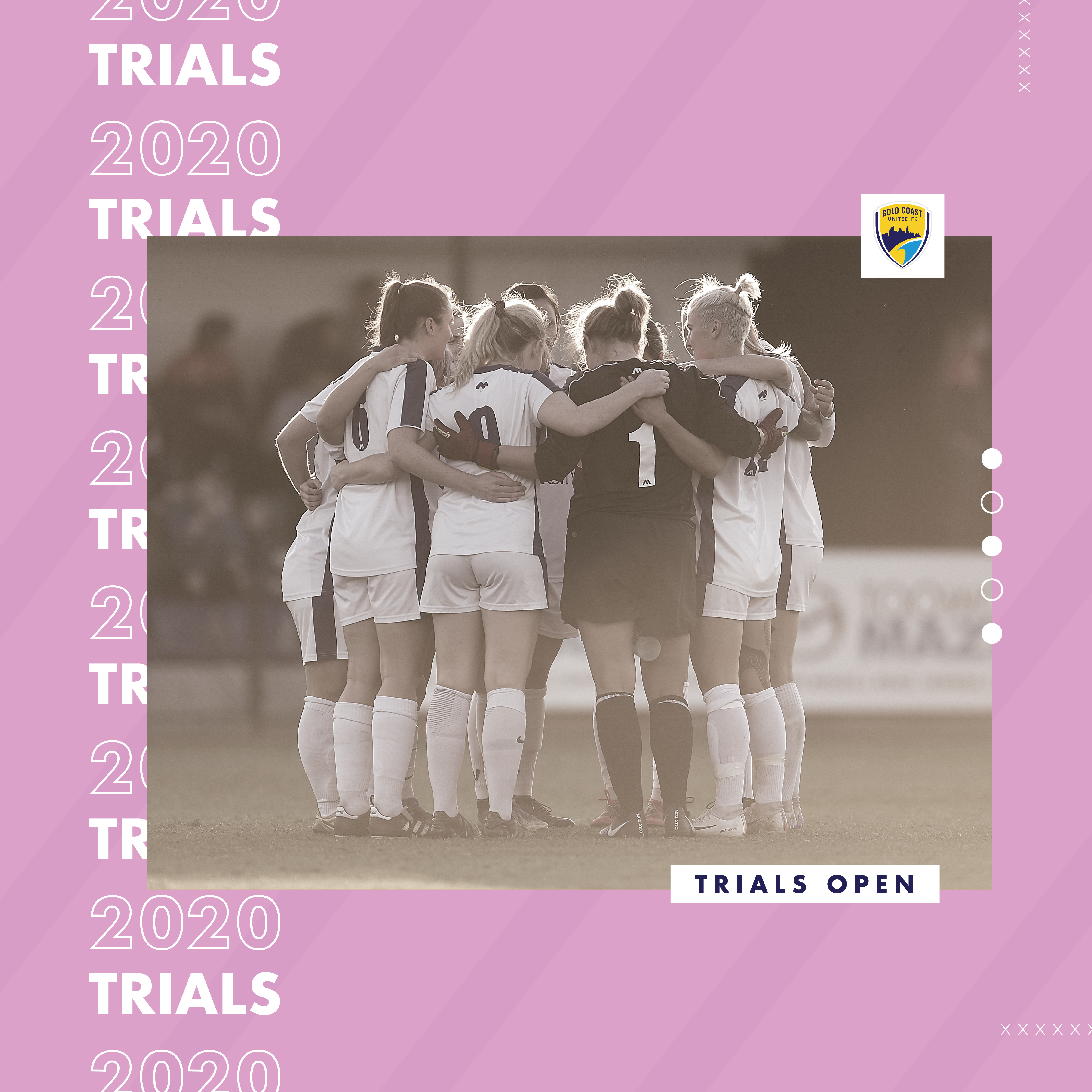 The club is also holding 'Open Days' for 7 – 12 year old girls keen on getting involved in our junior female programs in 2020.
The 'Open Days' will be held at the Tallebudgera Valley Football Club, Coplicks South, on Sunday the 6th of October from 9.30 -10.45 am & on Wednesday the 9th from 4:30 – 5:45 pm.
The sessions will be followed by a sausage sizzle. 
Gold Coast United welcomes all players, spread the word!