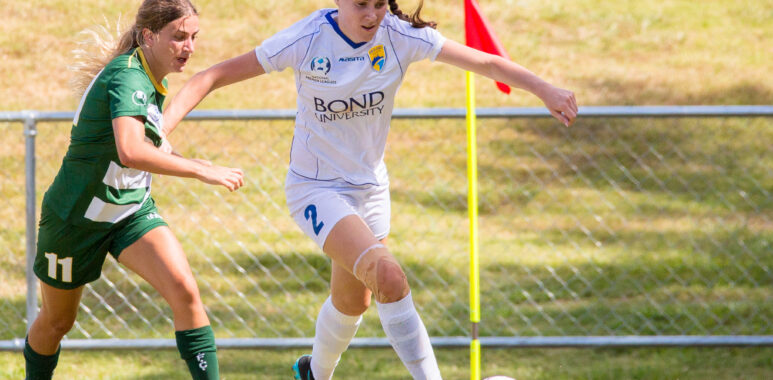 Vice-Captain Ellie Fryer, sidelined with a season ending leg injury (photo Chris Simpson)
With facilities at Robina Station Reserve still in 'lock-down' following the Commonwealth Games, United Women's  scheduled Rd12 match has been re-scheduled twice, first to Runaway Bay today and now to Cornubia Park tomorrow night, home of opponents, Logan Lightning.
Fresh off the back of a strong performance, Gold United Women will head to Logan keen to record their first back-to-back wins for season 2018.
The home side come into the game off the back of a last start 4-2 win, and now with the 'home' advantage United's Head Coach, Michael Cook, is well aware of the threat they pose.
"Logan we know will be another big challenge. A very physical team with an aggressive and direct style."
But Cook is more than confident of his side's ability to overcome the Logan ladies.
"Being able to dominate by keeping possession will be key for us. This is an area we have been improving in every week, our ability to move the ball around the pitch with controlled possession will see us come out on top in what I expect to be a tight game"
The squad welcomes back Dee Thompson to the bench after being sidelined for several weeks with a leg injury. But no return for Vice-Captain Ellie Fryer, the defender booked for surgery this week on a torn ACL, a season ending injury with an expected 9 month recovery. All the best with the op Ellie & the rehab!
While pleased to have the dangerous Thompson back in his ranks, Cook is very disappointed for Ellie personally and for the squad, knowing what a key role she plays on & off the park.
"Ellie's a big loss. It's difficult to replace one of the best defenders in the league.
"But I know that the less experienced players in the squad will grab the opportunity to step up and do a great job."
One such player looking to do just that is Phoebi Clissold, who started her 2018 season at the Lightning. Since joining United, the 18 year old year old midfielder has been a regular starter and her knowledge of their squad gives the Women some insight into what to expect.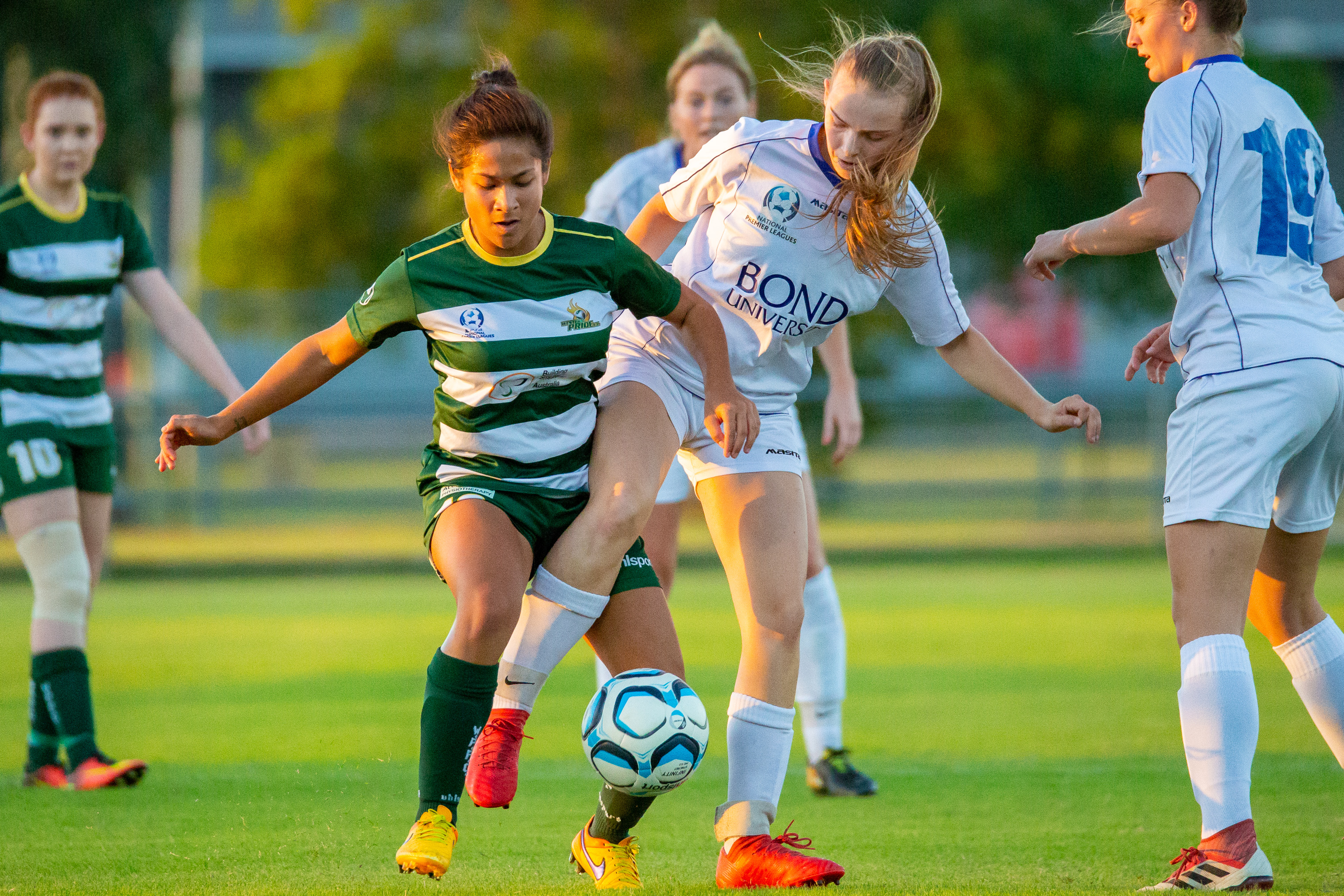 Phoebi Clissold in action against Western Pride (photo Chris Simpson)
"Having come from Logan I know they are an aggressive side who will definitely put up a fight. In saying that, I know that we are a quality team and how well we have been training and playing lately.
"Logan's place on the table shouldn't let them be underestimated going into the game, but if we play the football we have been the last couple of weeks we should have no problem getting the 3 points."
Kick-off at Cornubia Park tomorrow night is at 7pm.