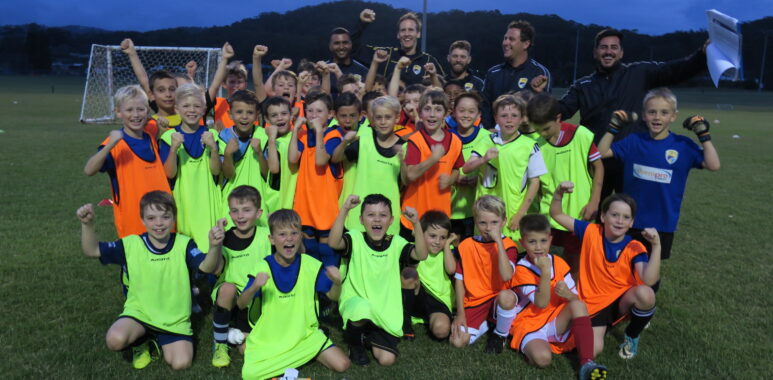 2019 Coaching Staff Unveiled on the back of FQ SAP Gold status
SAP players & coaches in a very happy place with FQ Gold status confirmed for season 2019
The big news keeps on rolling for Gold Coast United with Football Queensland confirming that the club has been awarded a SAP Gold rating for 2019, after achieving a very high score in all facets of the grading process – a testament to the outstanding programs across the foundation of the Club.
Technical Director, Craig Midgley, is ecstatic with the rating and congratulated the Head of SAP & Coach Mentor Jamie Dixon for the effort and attention he has placed on the process and on assisting all of the SAP coaches achieve their potential as well.
"It's a fantastic outcome for the Club allowing us to field two teams in each boys age group in 2019, which is something we had planned for and strived to achieve."
"I'm so pleased for Jamie who worked extremely hard on the application process and on establishing an unparalled standard in SAP programs in this region.
"And the best outcome is that more young players are able to join our program and receive exceptional coaching in a quality environment and facility."
For Dixon the support that he and his fellow SAP coaches receive from the Technical Director plays a huge part in setting the benchmark for United's SAP Program.
According to Jamie, "I can't thank our Technical Director Craig Midgley enough for providing an environment for our coaches and in particular. me as Head of the Department, to express ourselves and have a huge input into the whole club's player development model.
"Craig and I feel we have not only built a team of fantastic youth coaches but also focused on the individual strengths and passions of our coaches as we do with our players. As a result of this our staff will be providing a range of additional classes such as Speed and Agility, Yoga & Body coordination sessions as part of our 2019 curriculum."
Dixon went on to confirm that, "this same approach is taken with our players."
"Each and every player has their own player development program at the club and it's built around their individual strengths rather than their weaknesses.
"For example, if we have a 12 year old  player who is good at shooting, then we want them to become the best player in Australia at shooting. If we have a fantastic dribbler, then we want them to be the best in the country at that."
"We will still develop and teach the player attributes that are needed but 9 out of 10 their strengths will be their intrinsic love for the game and if we can keep this we are on the route to success."
"Through developing and producing a program that our players and staff have ownership of I feel we are part of something that everyone is proud of and committed to. Obviously ability, potential and performance levels will differ in different scenarios but the effort of what we give will not, nor will our passion and enthusiasm to see each player improve and enjoy their time with us."
The hard work has well and truly started for all SAP players and their coaches, all in to their work in preparation for season 2019.
The signs are looking good, there's a real buzz across the club and it starts from the ground up with a swathe of talented, super keen SAP players chomping at the bit to get underway and a band of exceptionally passionate and talented coaches ready to take their games to the next level.
---
2019 SAP Coaching Staff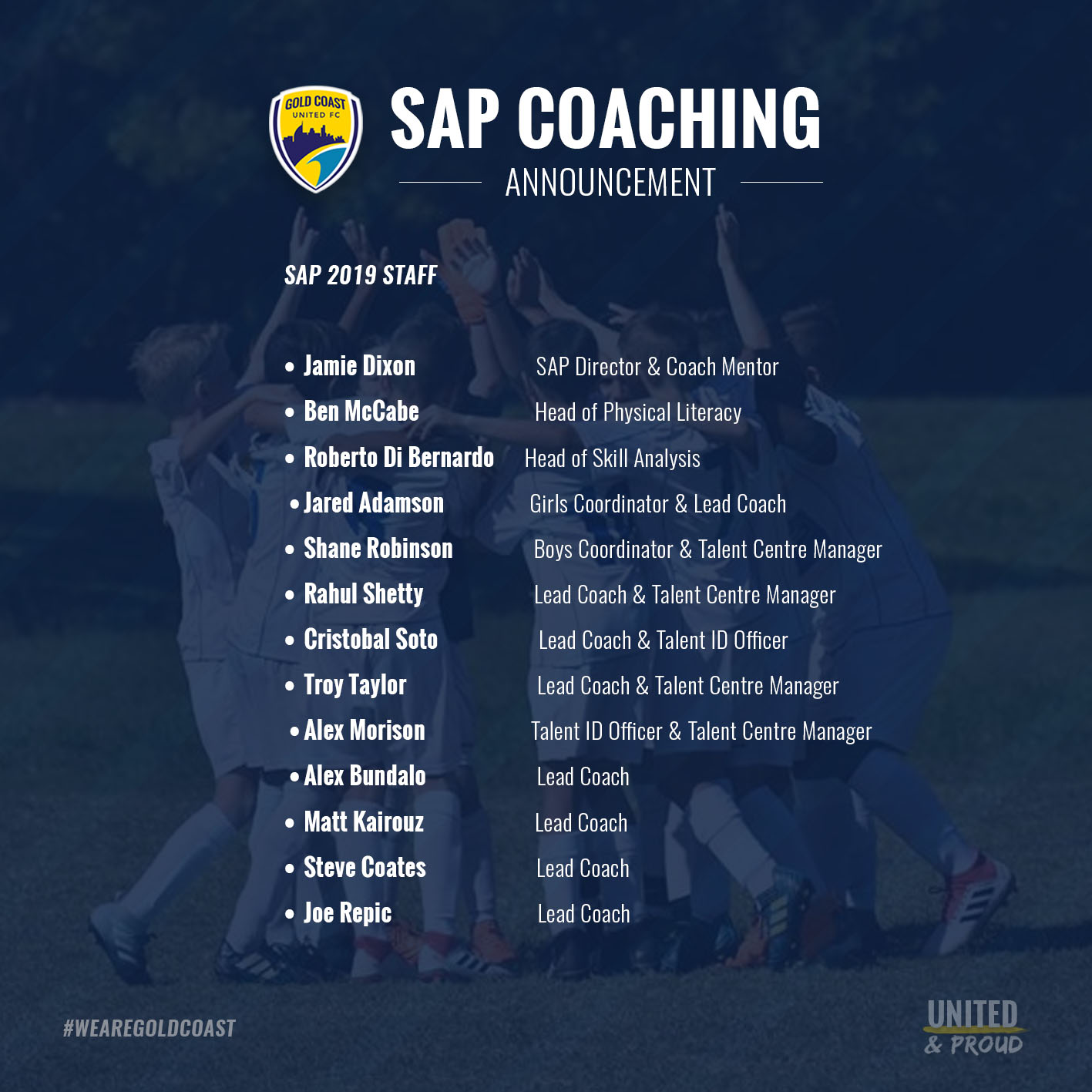 ---

Jamie Dixon – SAP Director & Coach Mentor (photo Gordana Miljkovic)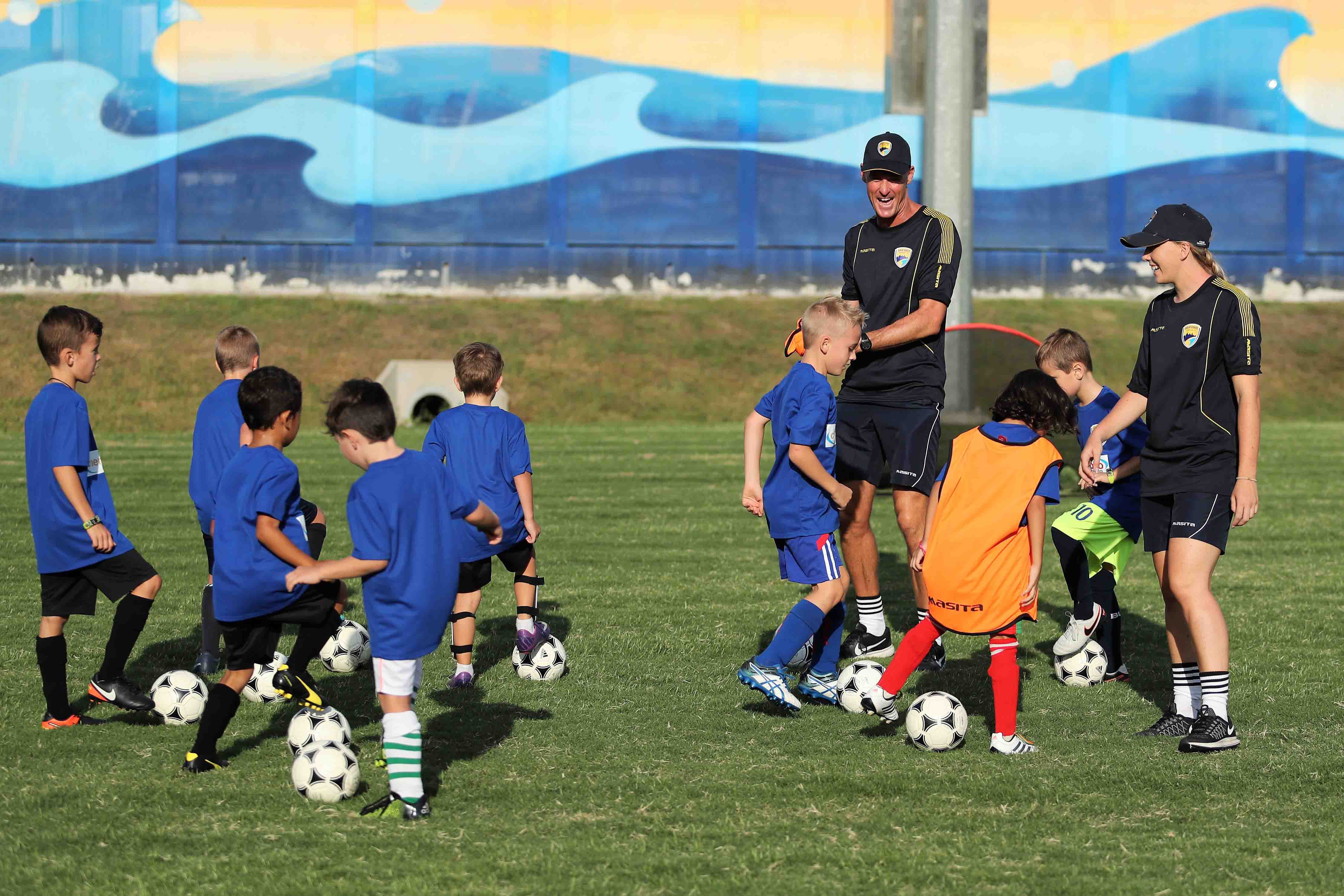 Ben McCabe – Head of Physical Literacy (photo Craig Clifford / Sportspics)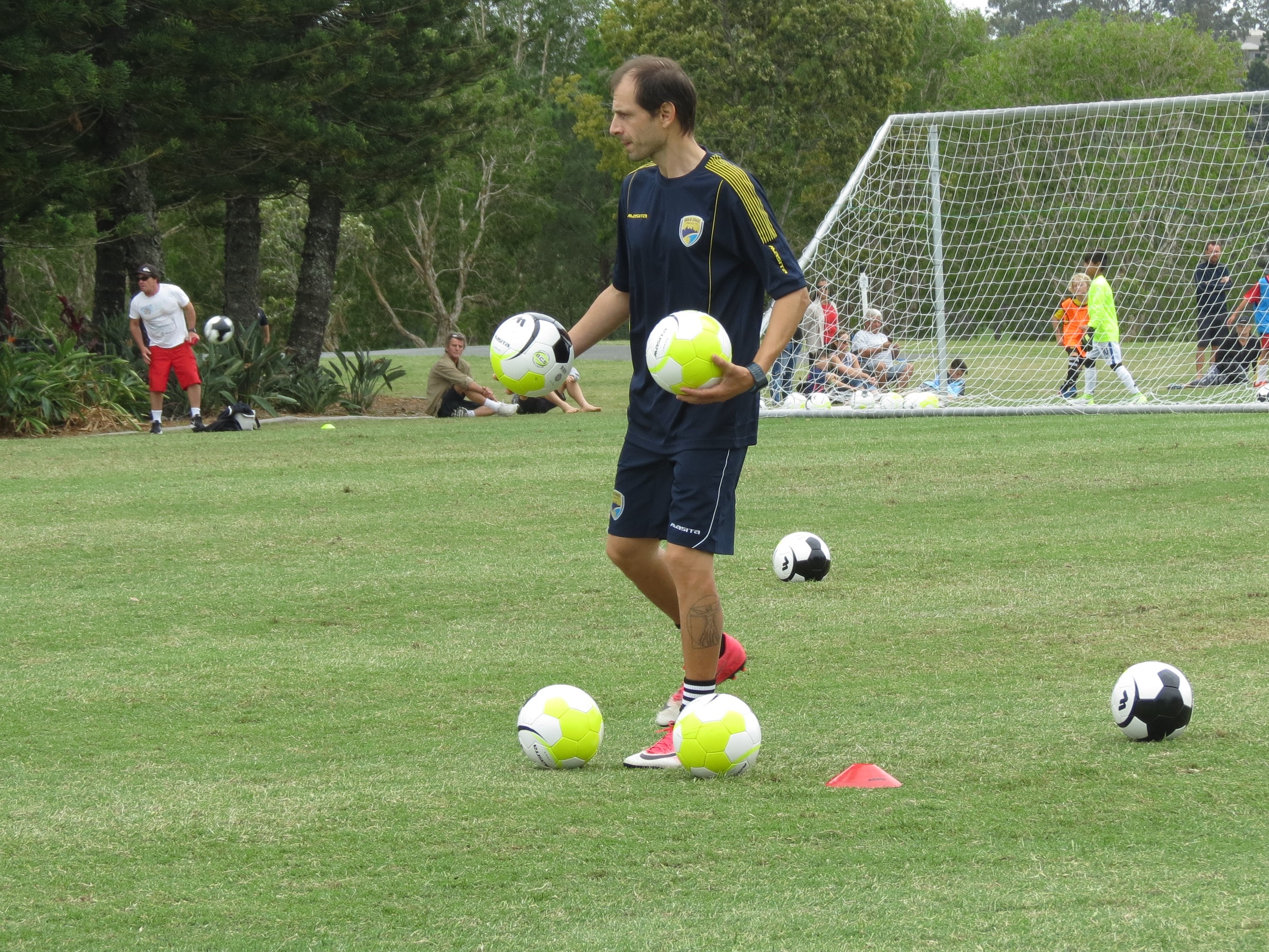 Roberto Di Bernardo, Head of Skill Analysis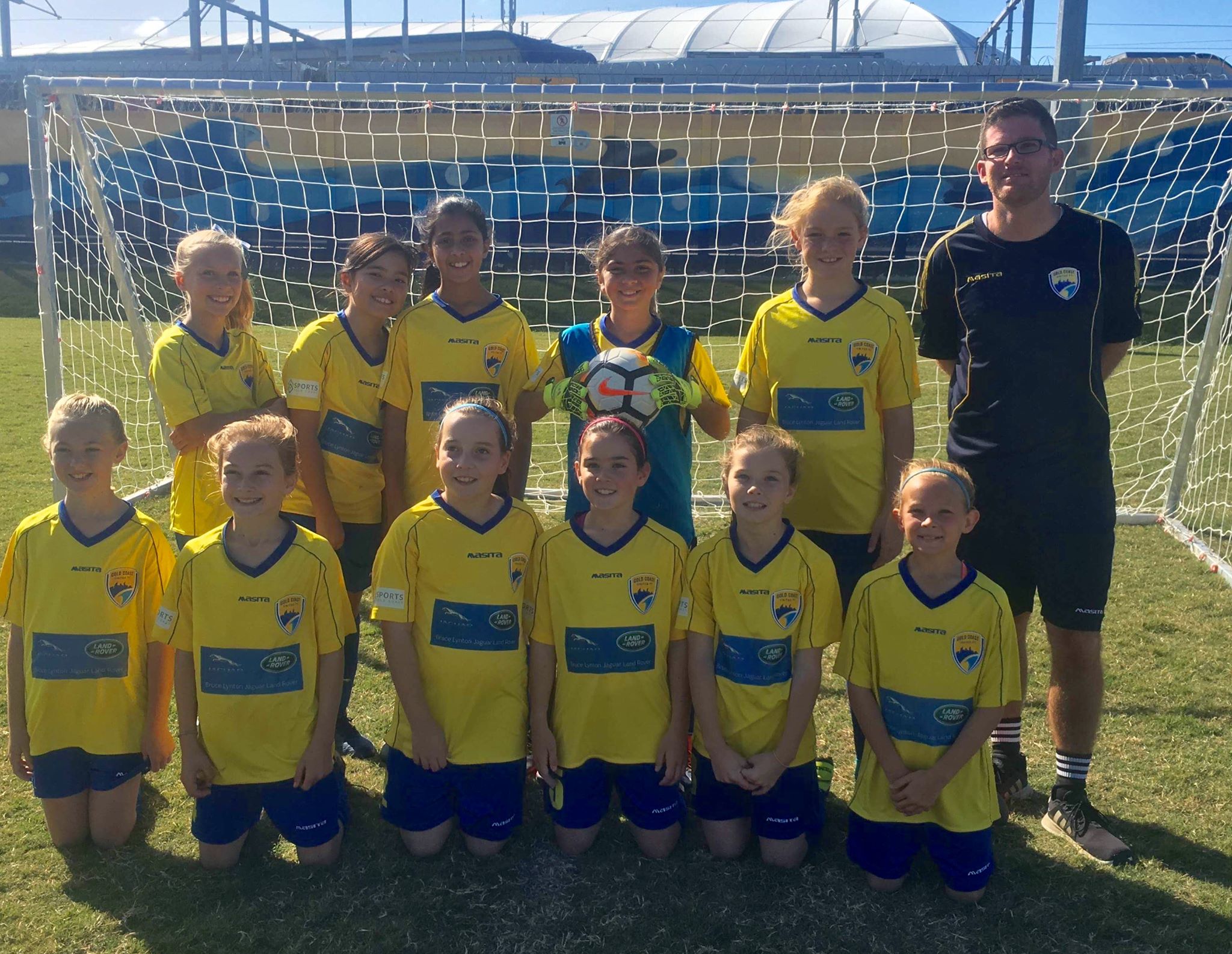 Jared Adamson, Girls Co-ordinator & Lead Coach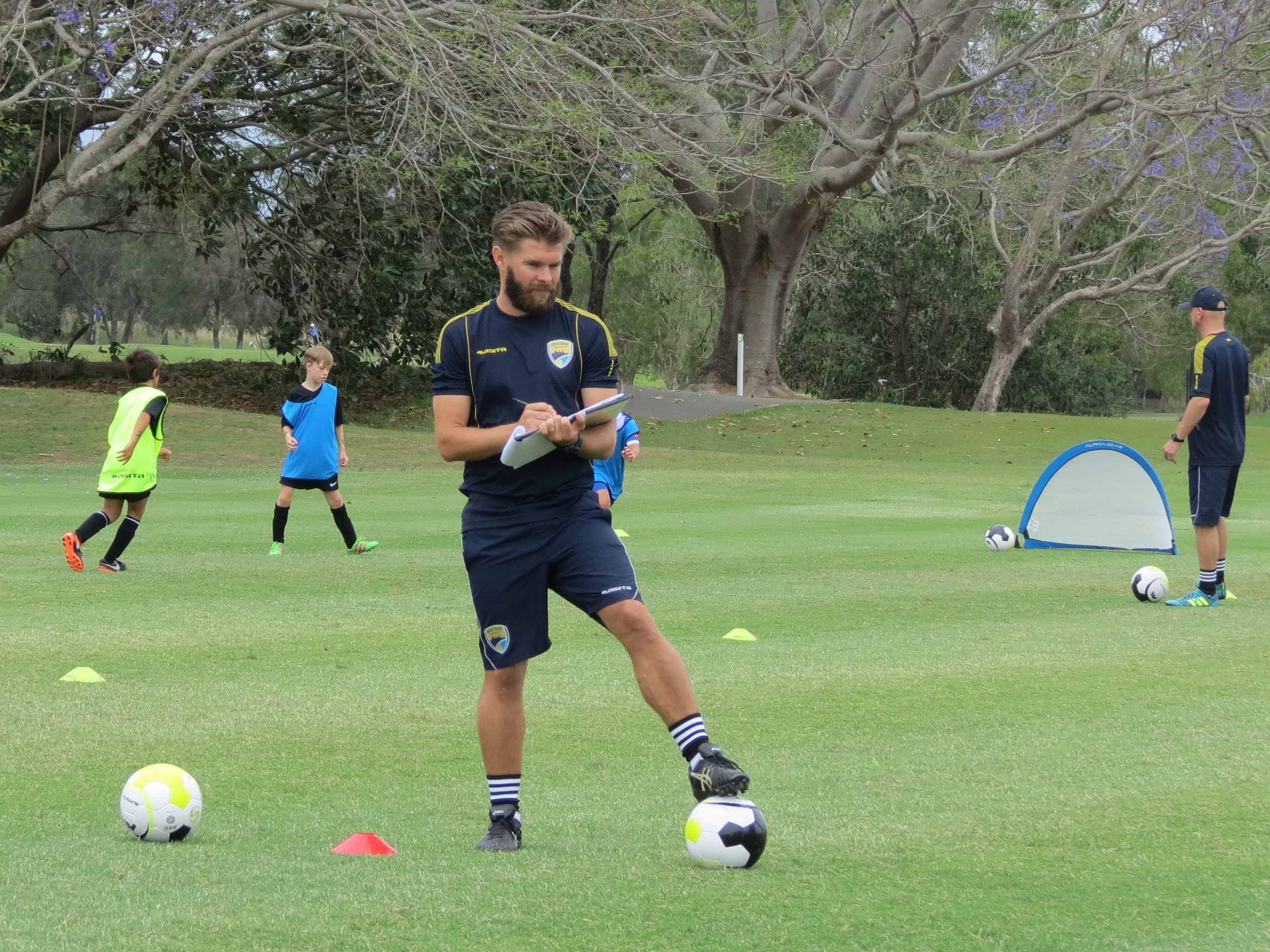 Shane Robinson, Boys Co-ordinator & Talent Centre Manager at Tweed United FC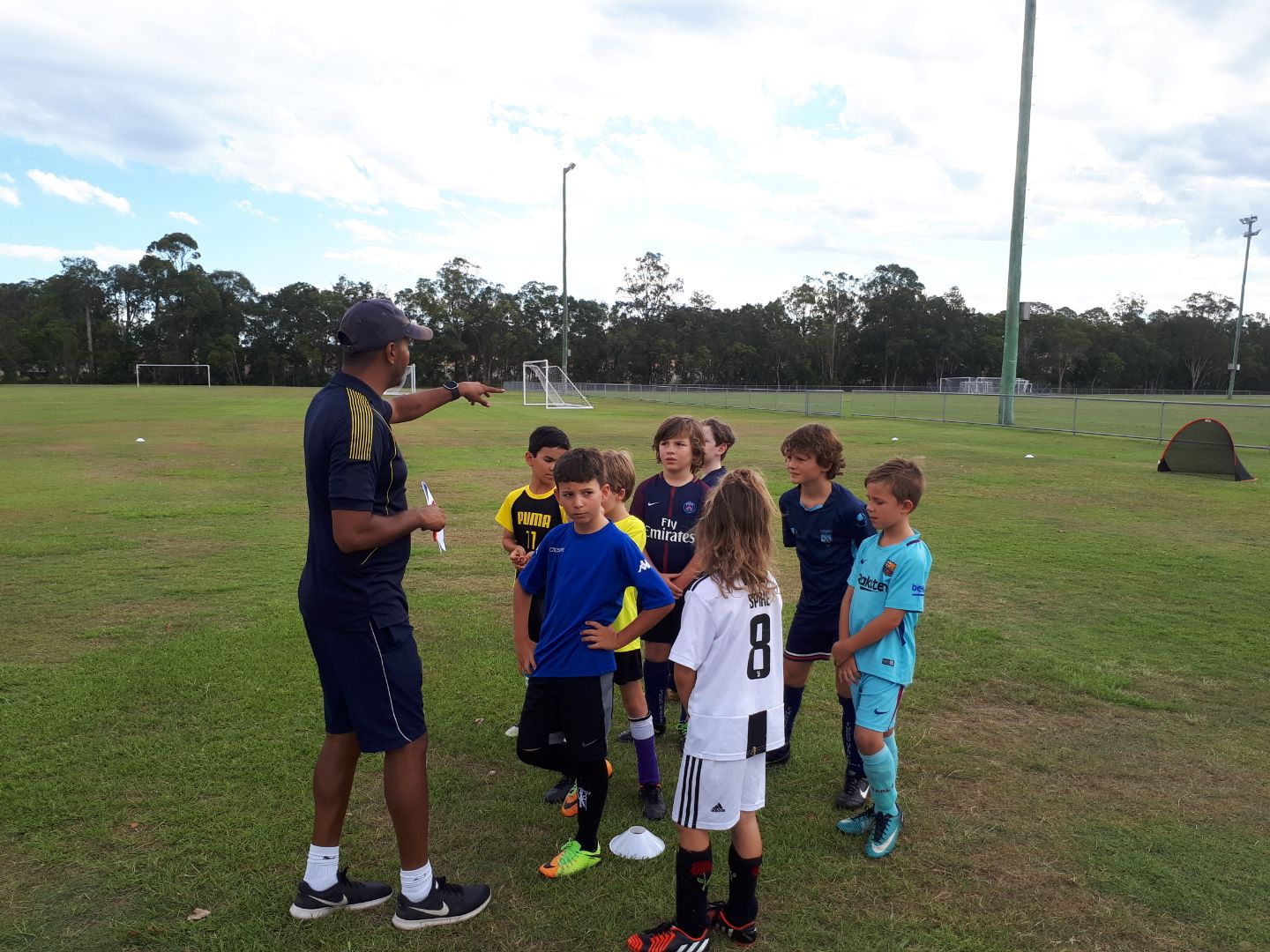 Rahul Shetty – Lead Coach & Talent Centre Manager – Robina City SC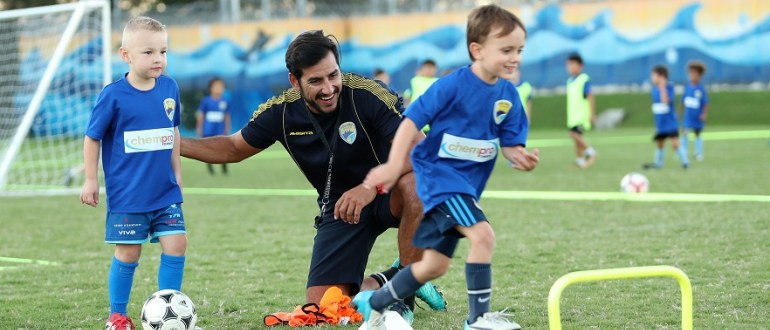 Cristobal Soto, Lead Coach & Talent ID Officer (photo Craig Clifford / Sportspics)
Troy Taylor, Lead Coach & Talent Centre Manager at Ballina Coast High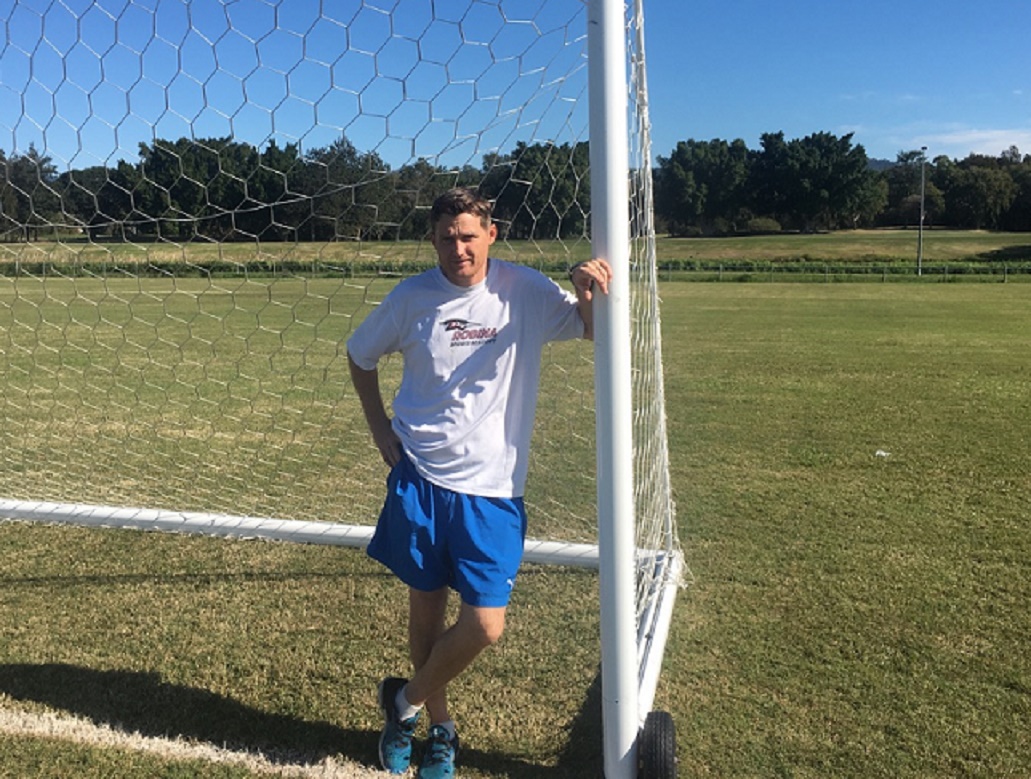 Alex Morrison – Talent ID Officer & Talent Centre Manager at Surfers Paradise Apollo SC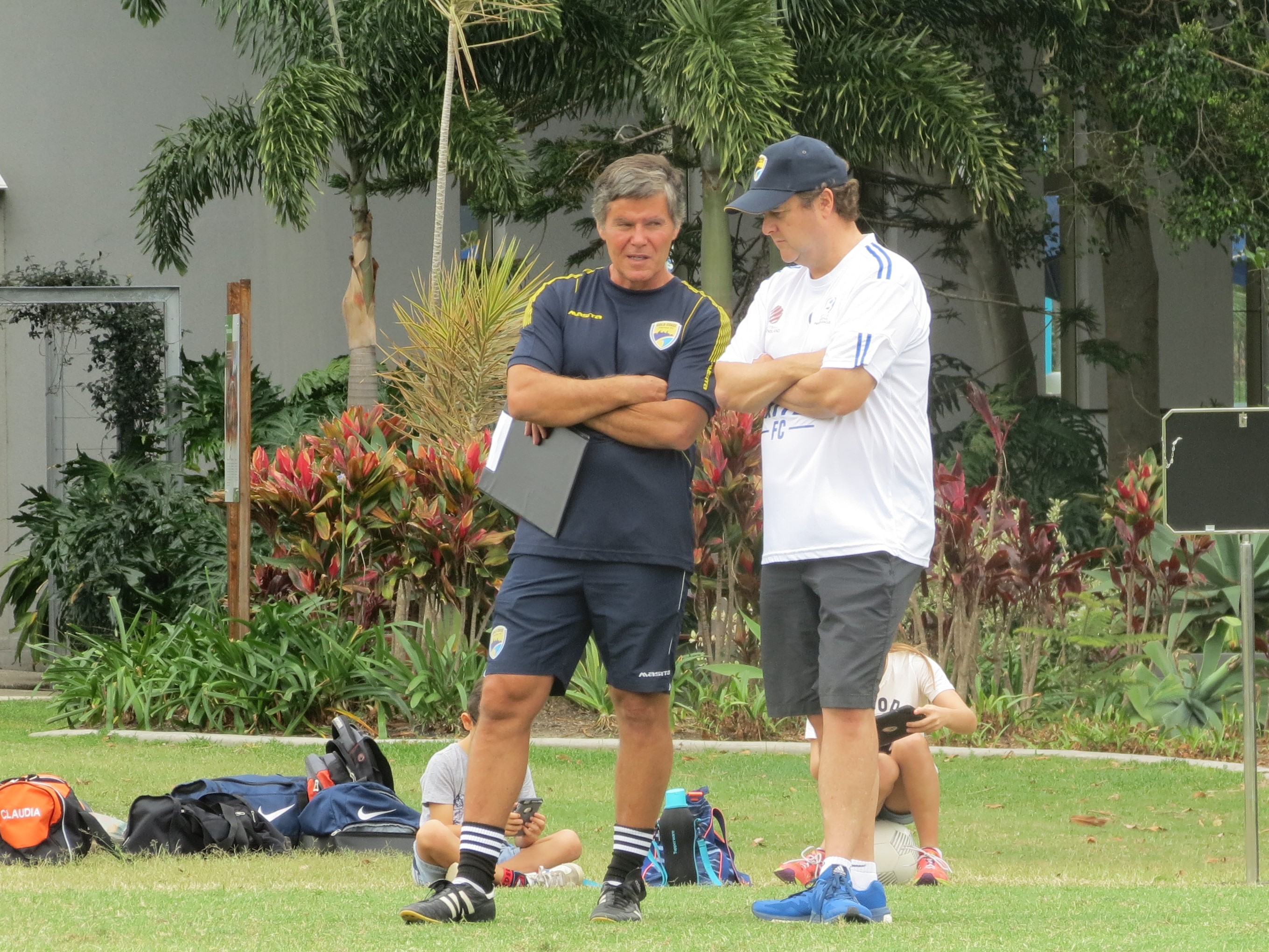 Alex Bundalo (l), Lead Coach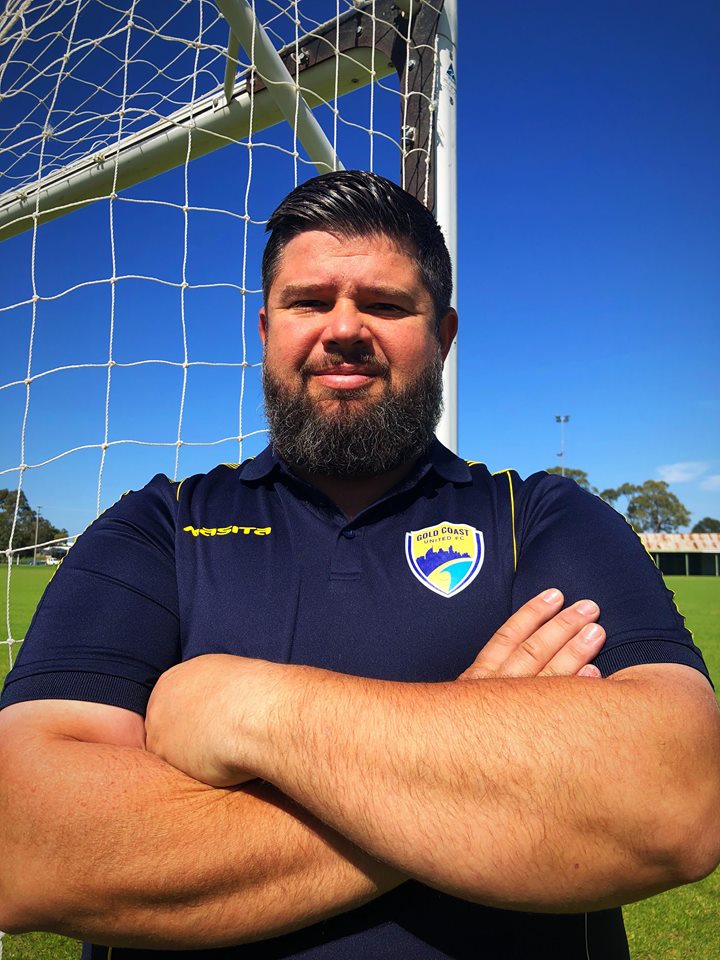 Matt Kairouz, Lead Coach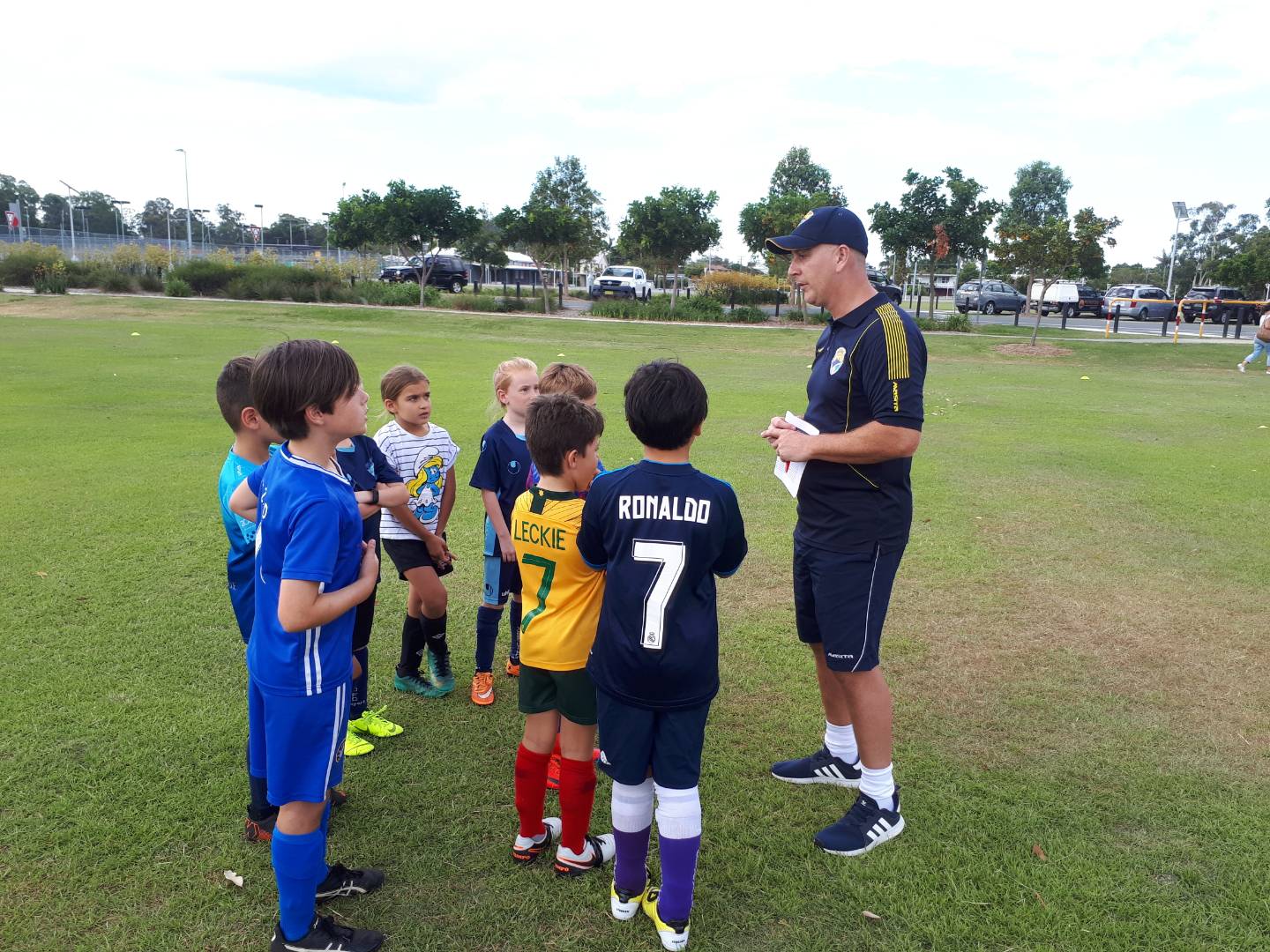 Steve Coates, Lead Coach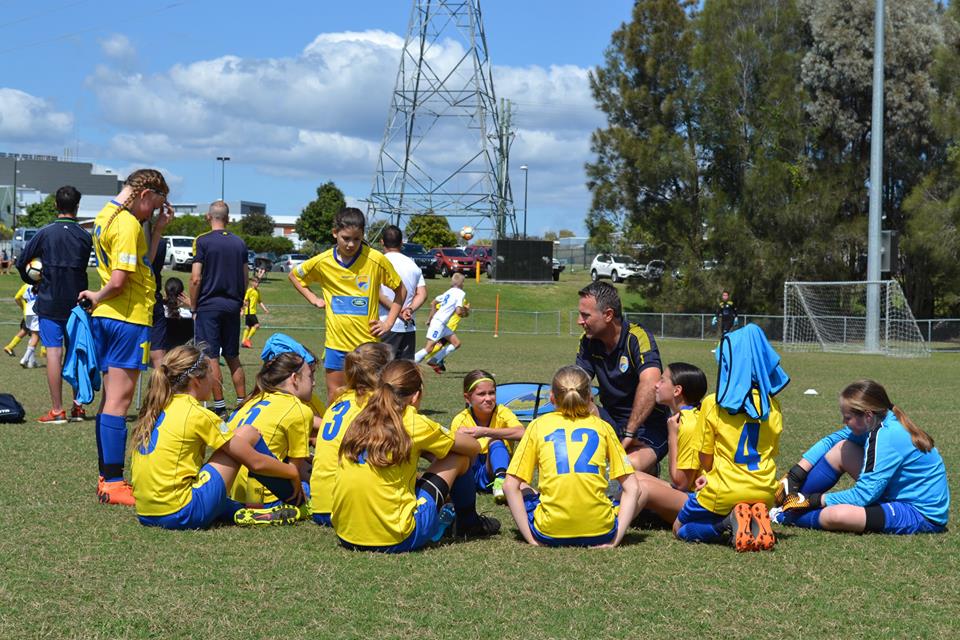 Joe Repic, Lead Coach