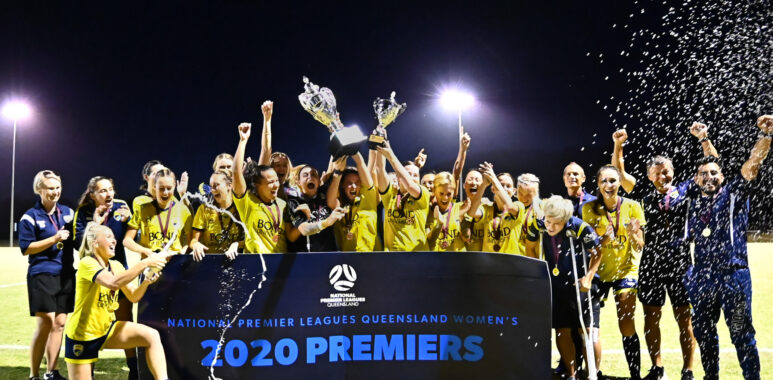 Gold Coast United Women win the League
Gold Coast United Women celebrate their 2020 #NPLWQLD League win (Kyoko) 
Three years after entering the National Premier Leagues Queensland competition, the Gold Coast United Women have delivered the club's first senior silverware.
Stand proud, sing loud Ladies, you are the Football Queensland #NPLW Premiers, the 2020 League Champions.
In an challenging season you've overcome plenty of hurdles, stuck together, believed in yourselves and each other and reaped the rewards from doing that. A very proud moment for you all, for the club and for everyone who supports you.
Among the fantastic football there's been some stunning team and individual performances, some low lows and some sweet moments too.
None more sweeter than this though!
Technical Director, Craig Midgely speaks for of all us, "brilliant year girls!"
"In senior football the ultimate goal at the start of the season is to finish top of the league!
"Being the best team over the whole season is what you want to achieve. 
"And you've done that.
"Congrats Alex and girls!"

High plaudits to coach, Alex Bundalo, you and your support staff take a bow.
This win is a reward for your unerring focus and commitment, your high standards. It's also due recognition of meticulous planning and preparation and a big show of faith in your squad, particularly the youth. The future looks bright for our Girls and Women.
Very well coached AB!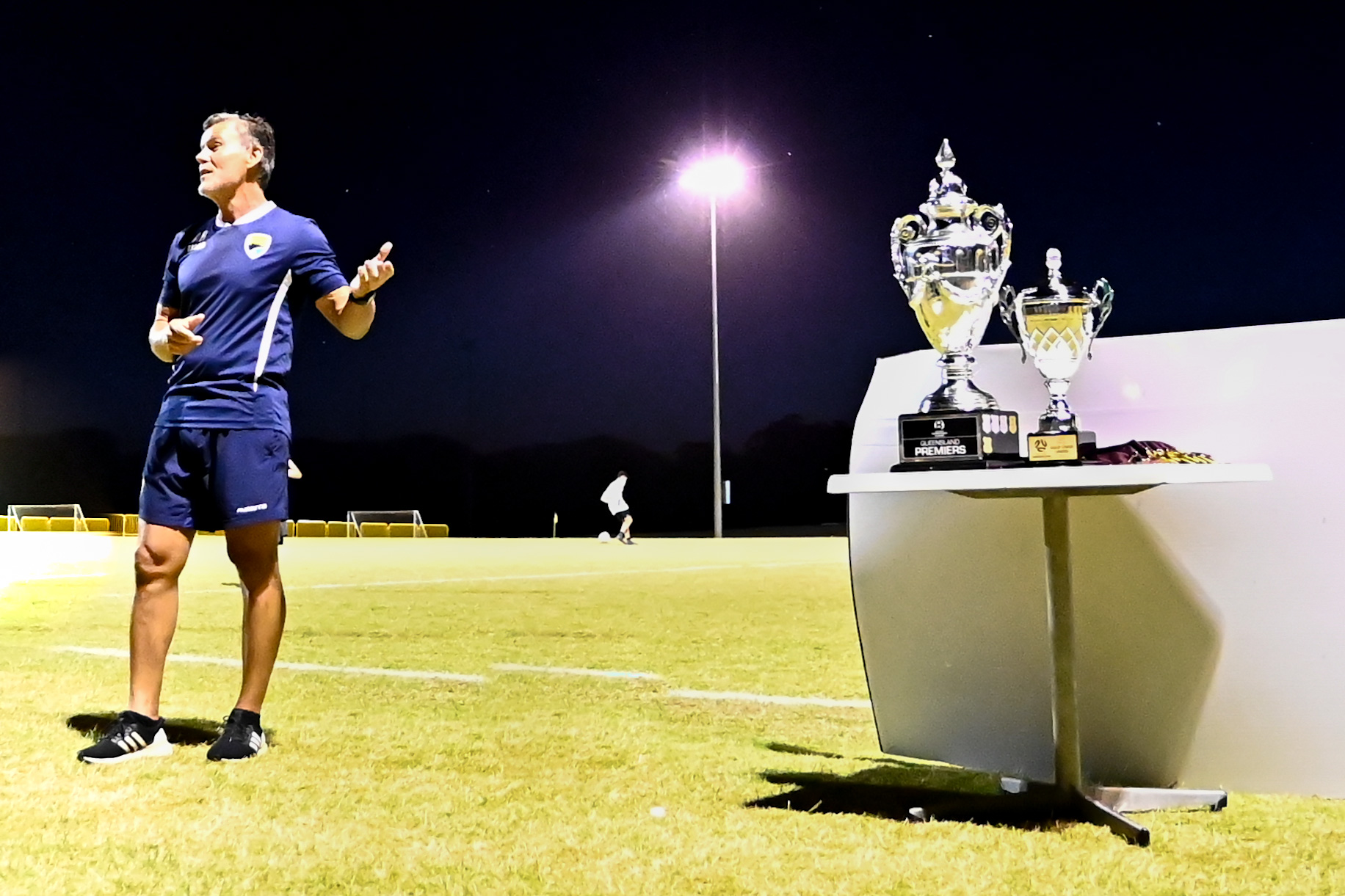 Alex Bundalo, coach of the 2020 #NPLWQLD winners, Gold Coast United FC (Kyoko)
Special mention to Manager, Kelly Donnelly, as always, always there …. apart from her COVID-19 'holiday' when Amy Langworthy deputized. Well in Ladies. Chris Kershaw, hats off mate for all you did to keep the Ladies on the park in the best shape possible, especially over the last few weeks. 
This win is a reward too for a lot of hard work behind the scenes, from top to bottom, across the club. It's an acknowledgement of the vision of the Chairman, Danny Maher and Vice-Chairman, Mark Anderson, to create an encouraging football environment that gives all players and coaches the opportunities to achieve their football goals. Last night's win is an exclamation mark on that vision.
There's many others who have contributed and are as delighted as all supporters are to see such a great bunch etch yourselves forever in GCU folklore!
Fine footballers, fine athletes and top quality young Women, on and off the pitch.
Enjoy this Ladies, a fantastic achievement.