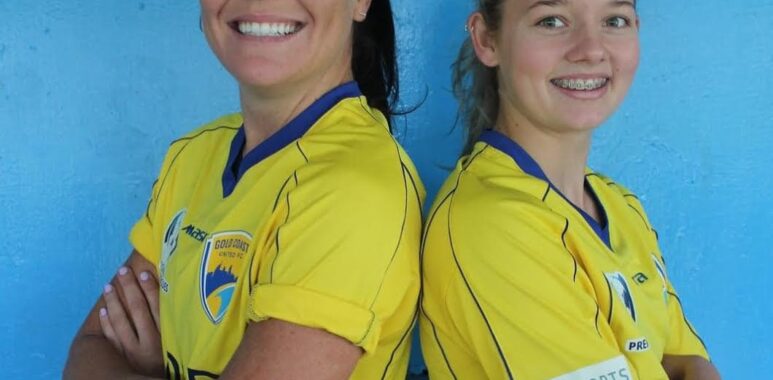 Hollie Jarrett & Keea Parrish, the latest GCU Women's recruits
Michael Cook has opted for a blend of youth and experience with his latest signings as he looks to add some attacking punch to the Women's tilt at the National Premier Leagues Queensland 2019 Women's competition.
Latest recruits, Keea Parrish (18) and Hollie Jarrett (32), join the club after successful stints in Football Far North Coast Women's Premier Division. Both players have led the way for their respective clubs in recent years and have been recognised for their achievements with Player of the Year awards and inclusion in the the FFNC Women's Team of the Year.
Jarrett was an integral part of the highly successful Bangalow FC squad that reigned supreme between 2013 and 2016 and Parrish was to the fore in Lismore Thistles recent surge to honors in 2017 and 2018. Both players have taken out the top gong across the border, with Hollie Jarrett crowned the FFNC Women's Player of the Year in 2017.  An injury at the back end of the 2017 season saw Jarrett on the sidelines and Keea Parrish stepped up to earn that honor in 2018.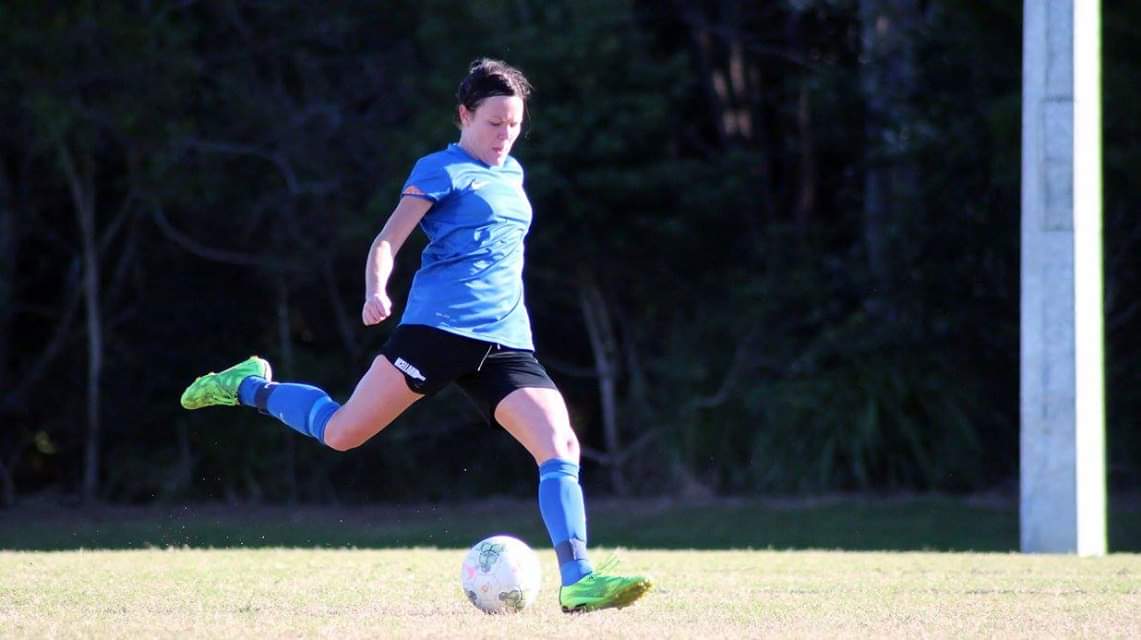 Hollie Jarrett in action for the Bangalow Bluedogs
For Jarrett her time on the sidelines in 2018 has fueled her hunger to take her game to another level.
"I want a new challenge. After my rehab I really feel motivated.
"I put so much work in and feel the fittest and strongest I've been."
The chance to test her ability at the next level and play with a talented squad keen to push for higher honors is a real motivator for Hollie.
"I'm really liking the vibe with the squad
"I'm keen to build a bond with a group of great girls and hopefully we can all create and achieve something really special together."
An attacking mid-fielder with a keen eye for goal, Jarrett secured the FFNC Women's Golden Boot in 2016 (21 goals) and repeated that feat in 2017 (19 goals).
Michael Cook is hopeful of similar returns from Hollie but sees her offering a lot more than just goals.
"Hollie will bring great experience to the squad. She also brings a great desire to succeed at this high level."
"I've been really impressed with her communication during trials, directing and encouraging those around her. I can only imagine her becoming one of the hardest working players in the squad."
"She's very comfortable and creative with the ball. She'll be a big contributor as a forward playing midfielder, capable of assisting and scoring goals."
Parrish is another to have impressed Cook during trials. Keea started playing as a 3 year old and is a lifetime 'Lismore Thistle' joining their Women's squad as a fifteen year old. With a strong background in futsal and blessed with speed, Parrish is a technically gifted attacker who'll bring youthful exuberance to Cook's front third.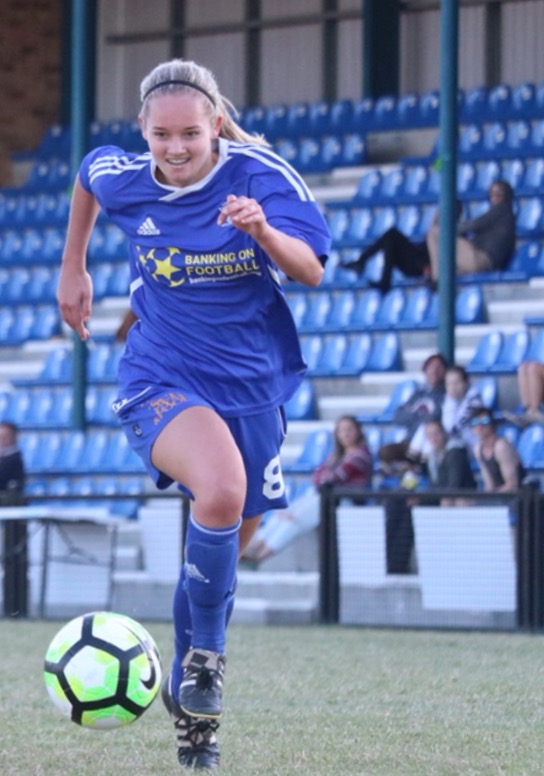 Keea Parrish joins Gold Coast United from Lismore Thistles Soccer Club
"Keea is a very exciting prospect for us," Cook confirmed.
"While very young, she has experience in senior football and is both a goal scorer and a creative player capable of combining well with players around her.
"I expect Keea to be very effective for us going forward. She has the talent to be great for us for years to come."
It's a busy time for the Trinity Catholic College year 12 student, Keea sits her HSC in a few weeks and then heads overseas to fulfill some futsal commitments.
"I'm just about finished my HSC and I was looking at moving away to further my soccer career.
"After my family and I had a meeting with Michael (Cook) we came away very positive that we are on the same page.
"I'm thrilled to be selected and offered a contract."
Parrish travels to New Zealand shortly with the New South Wales futsal team, then heads to Hawaii with the World Cup U20's squad. She's no stranger to international travel having already visited Brazil, America and Spain as a member of representative futsal squads.
On her return she'll join Jarrett and the rest of Cook's squad in pre-season with both ladies keen to get started.
Keea confirmed that she plans to put everything into her football.
"I won't be studying just training, playing and a little work on the side.
"I intend to get better and become a quality player by playing with players with new skills and under new coaching methods."
"My biggest goal is to be the best footballer I can be so that I can make a career out of football and to play the best I can around outstanding players."
Having already secured Dee Thompson and Kenzie Akins for 2019 the addition of Parrish & Jarrett significantly bolsters the attacking stocks of the Gold Coast United Women's squad.