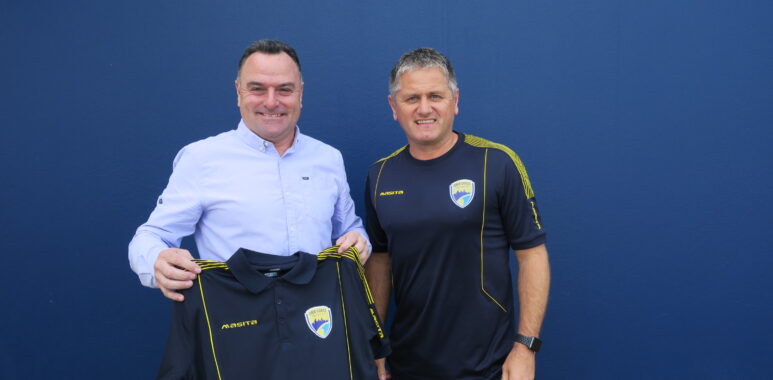 Murphy joins Gold Coast United
John Murphy (r) welcomed to Gold Coast United by Technical Director, Craig Midgley
Former professional footballer and well credentialed coach, John Murphy, is the latest addition to the Gold Coast United ranks.
Arriving in Australia in January after a successful overseas playing and coaching career, the Mancunian brings a freshness to the United ranks as he takes the reins of the Under 20's squad in season 2019.
John started out as a young professional with Oldham Athletic in what was the then second division. A trip down-under followed, Murphy linking with Waterside Kaori and then with the Mirama Rangers in the New Zealand National League. After hanging up the boots in 1998 John returned to Europe to start his coaching pathway.
"For me it was the next best thing to playing," Murphy confirmed.
"It would always keep me involved with players and on the grass, and keep me involved in the sport I love."
John completed his UEFA A licence in 2002 and worked at various football clubs including Manchester City, Nottingham Forest and more recently Bolton Wanderers, combining a role of coaching, working in the Academy and coach education. He was also a part of the Football Association's 'Coach Educators' Team, delivering coach education up to the UEFA B Licence level.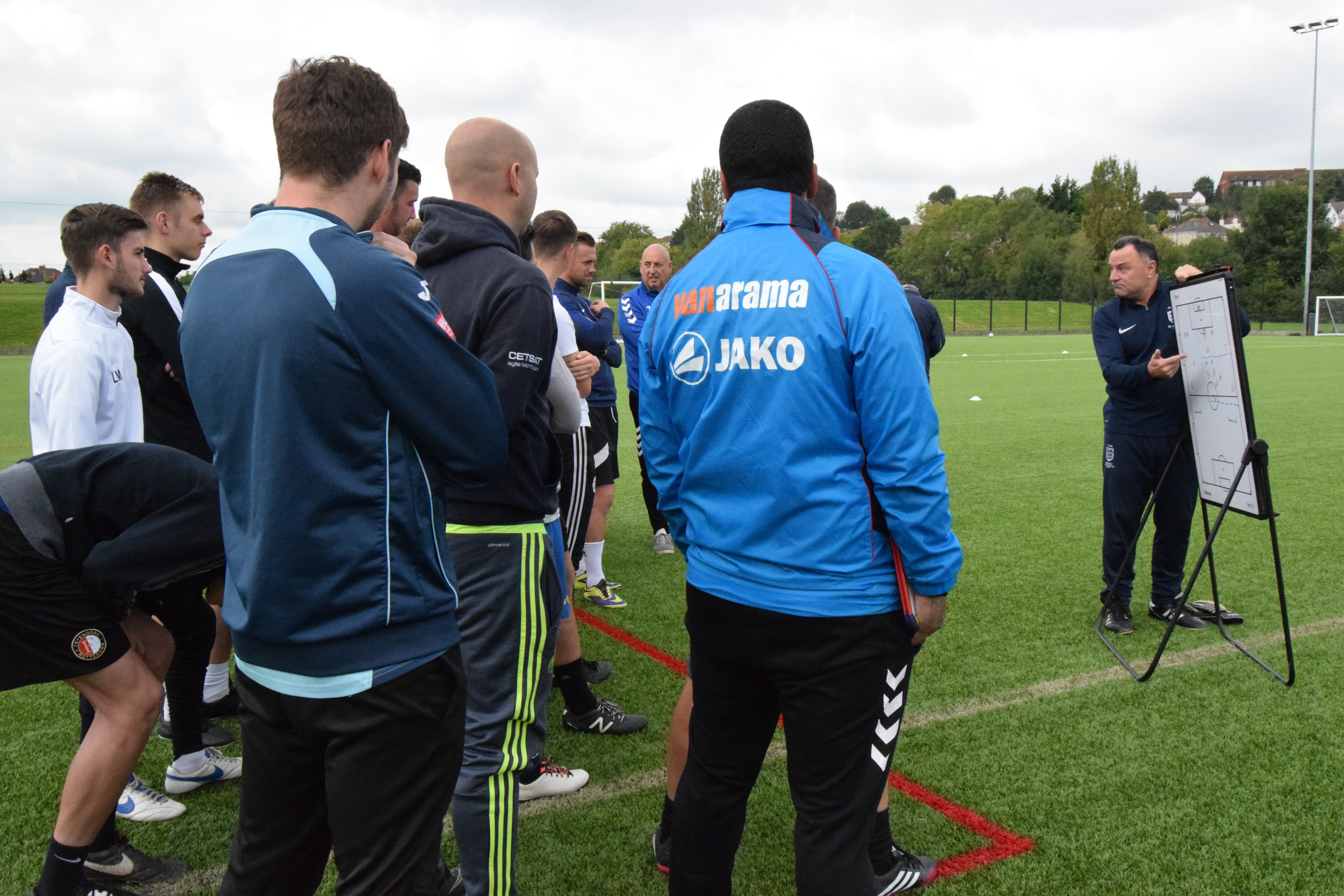 John Murphy, an experienced coach educator with the English FA
Keen to continue his association with football after arriving in Australia, John 'converted' his UEFA coaching qualifications into an FFA equivalent. John holds an FFA A Licence as well as a teaching certificate from Bath University. In the UK, Murphy established a highly successful series of 'player 'education' courses focused on providing young aspiring professionals with qualifications they could use after their careers were over.
A meeting between Murphy and United's Technical Director, Craig Midgley, resulted in John's appointment with Gold Coast United.
"I met the Technical Director Craig Midgley at an FFA Coaching course at Bond University.
"Following that he was kind enough to offer me a post with the U20's"
Midgley is delighted to have Murphy on board.
"John's a quality man, very well 'schooled' in current coaching philosophy and techniques.
"He brings a massive amount of experience as both a former professional footballer and as a seriously well qualified coach.
"His years spent at the Manchester City Academy have him really well placed to deliver quality coaching to the Club's U20 players."
"Beyond that, having watched John operate on the park, he has all the qualities to get the best out of United's players and also out of his fellow coaches.
"He's been a coach educator in the UK delivering high quality programs at the top level."
"We're very fortunate to have someone of John's caliber, experience and knowledge at the Club."
With next season's U18 and U20 NPL trials continuing, Murphy has been 'on the grass' casting a watchful eye over the array of talent vying to be a part of United's 2019 Senior Academy program. He likes what he's seen so far, and is keen to get underway.
"I'm really looking forward to it.
"Hopefully I can contribute in a positive way to the development, to support players and coaches as well."