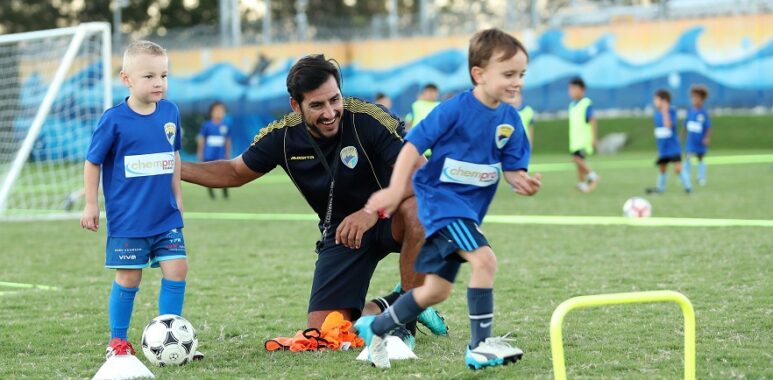 Soto Appointed as NPL Academy Coach
Cristobal Soto and pre-Academy players (Craig Clifford)
To succeed at the highest level in football you need ability, commitment and passion and one person who embodies those traits is Cristobal Soto .
In fantastic news for the Club, the effervescent Chilean has been confirmed as the coach of Gold Coast United's U14 Boys 2019 National Premier Leagues squad.
Soto played professionally in his native Chile for the Santiago Wanderers, D.P Antofagasta and Iquique (The Dragons). A serious hip injury cut short a promising playing career in 2006 and forced a switch to coaching. After completing a Degree in Physical Education in 2009, Soto started his overseas coaching journey heading first to Brazil to extend his qualifications.
​
Arriving on the Gold Coast in 2012, Soto turned his attention to providing an exciting brand of professional coaching to young footballers but also remained focused on adding to his coaching skills, completing a UEFA B Licence in Northern Ireland in 2015.
Having already established himself as a respected coach of younger players at the Club, Technical Director Craig Midgley had no hesitation to offer Soto an NPL Academy head coaching role.
"Cristobal is a fantastic coach,' Midgley confirmed.
"His enthusiasm and passion for the game is infectious. Tactically he's very astute and also well versed in how to get the best out of any player and team."
"Anyone who's played the game at the level Cristobal has, knows football.
"And he's all over the intricacies of coaching, the psychology and his attitude is outstanding."
"He'll contribute enormously to the development of our young players as well as add so much to the culture around the Club."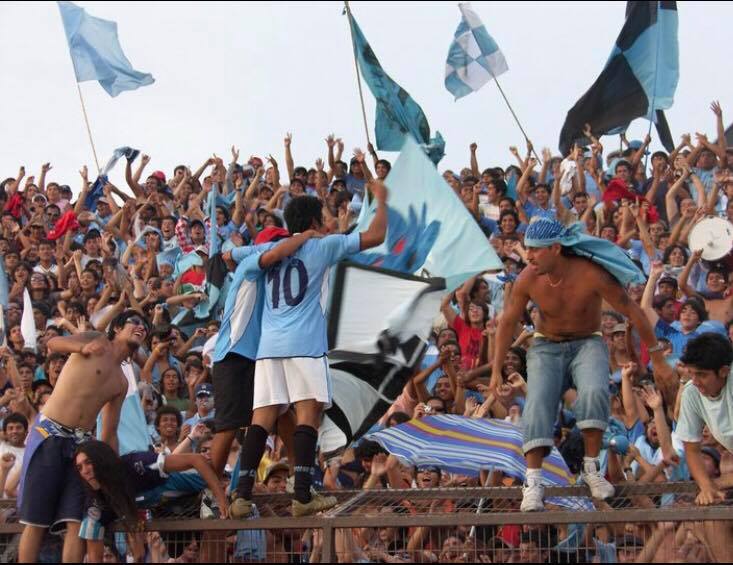 The much revered 'El Payasito del Gol' (Clown of the Goal) celebrates with a few Dragons fans in Chile
Soto is relishing the opportunity to be more involved with United's Academy after being heavily involved with the Club's younger age groups in 2018.
"I'm very exited to be joining the Gold Coast United NPL Coaches Team.
"Gold Coast and I share the same passion and I always wanted to be part of it."
"I'll be working as hard as I can to improve the capabilities of each individual player and to get the best possible performance out of each player to contribute their best to the team's overall performance on match day.
"I want to help develop ambition, determination and professionalism for the squad and across the club, but also want the players to enjoy their football, their team mates and to be active in growing the culture of such a young club."
Under 14's are you ready for this? It's going to be a great 2019!