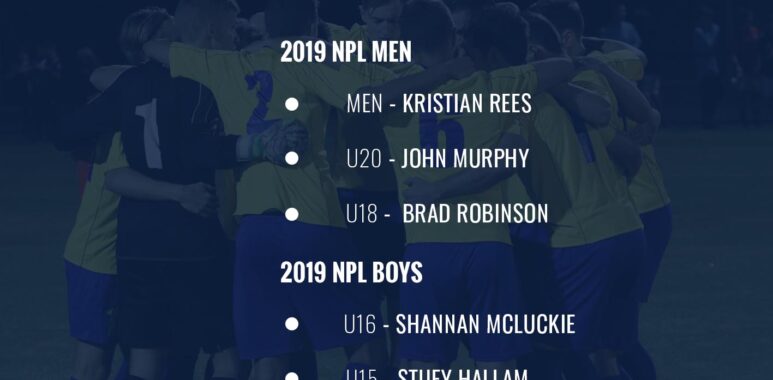 2019 NPL Coaches Unveiled
Gold Coast United 2019 NPL in very good hands
After this week confirming the addition of two new members to its National Premier Leagues 2019 Coaching Team, Gold Coast United is today pleased to confirm that the nucleus of the 2018 NPL head coaching staff have re-committed for next season.
Former professional footballers, John Murphy & Cristobal Soto, along with Men's Coach, Kristian Rees are the new Head Coaches on the United 'roster' for 2019. All three had successful playing careers across the globe before taking up coaching and each bring an array of experience, professionalism and passion that strengthens the Club's coaching ranks moving forward.
Technical Director, Craig Midgley, himself a former professional player and one of the country's few FFA Pro Licence Coaches is waxing lyrical about the caliber of 'gaffers' the Club has assembled for season 2019.
"From top to bottom across our NPL, NPLW and SAP programs, the Club has an abundance of very talented, enthusiastic coaches.
"We're truly blessed to have such an highly accredited, committed coaching staff."
"Personally I can't wait to get pre-season underway and I'm sure all of the players and parents feel the same way.
"If the way the coaches have conducted themselves during the trials process is any indication, United are in for a stellar 2019."
"Under difficult conditions and faced with some very tough decisions during trials, all coaches have stayed focused, sticking fast to the Club's selection criteria and philosophy. They've all worked tirelessly over the past few weeks to choose the players to represent the Club in 2019."
"There are a host of wonderful young players who've missed out, some by the narrowest of margins. Coaches have agonized over some selections, it's tough for the players that miss out, their parents and for the coaches too."
"These youngsters need to know that their time will come if they stick at it and remain focused. Lots of top professional sports people across all sports miss out on teams in their youth but go on to reach the highest levels of their sports."
"For those players selected be proud that you have be chosen to represent Gold Coast United in 2019. You'll be well supported and guided by United's coaching and backroom staff.
"But stay humble and grounded, the hard work starts soon."
Having already announced the Women's and Girls NPLW Coaches for 2019, the Club can now confirm the following 'line-up' of head coaches who will guide our NPL squads next season.
The 2019 SAP and NPL assistant coaching ranks are being finalised and will be announced shortly, we're saving some of the best till last!
---
2019 NPL Coaches
Men – Kristian Rees

Men's Head Coach, Kristian Rees (FFA B Licence) – Richard Gosling / The Bulletin
U20's – John Murphy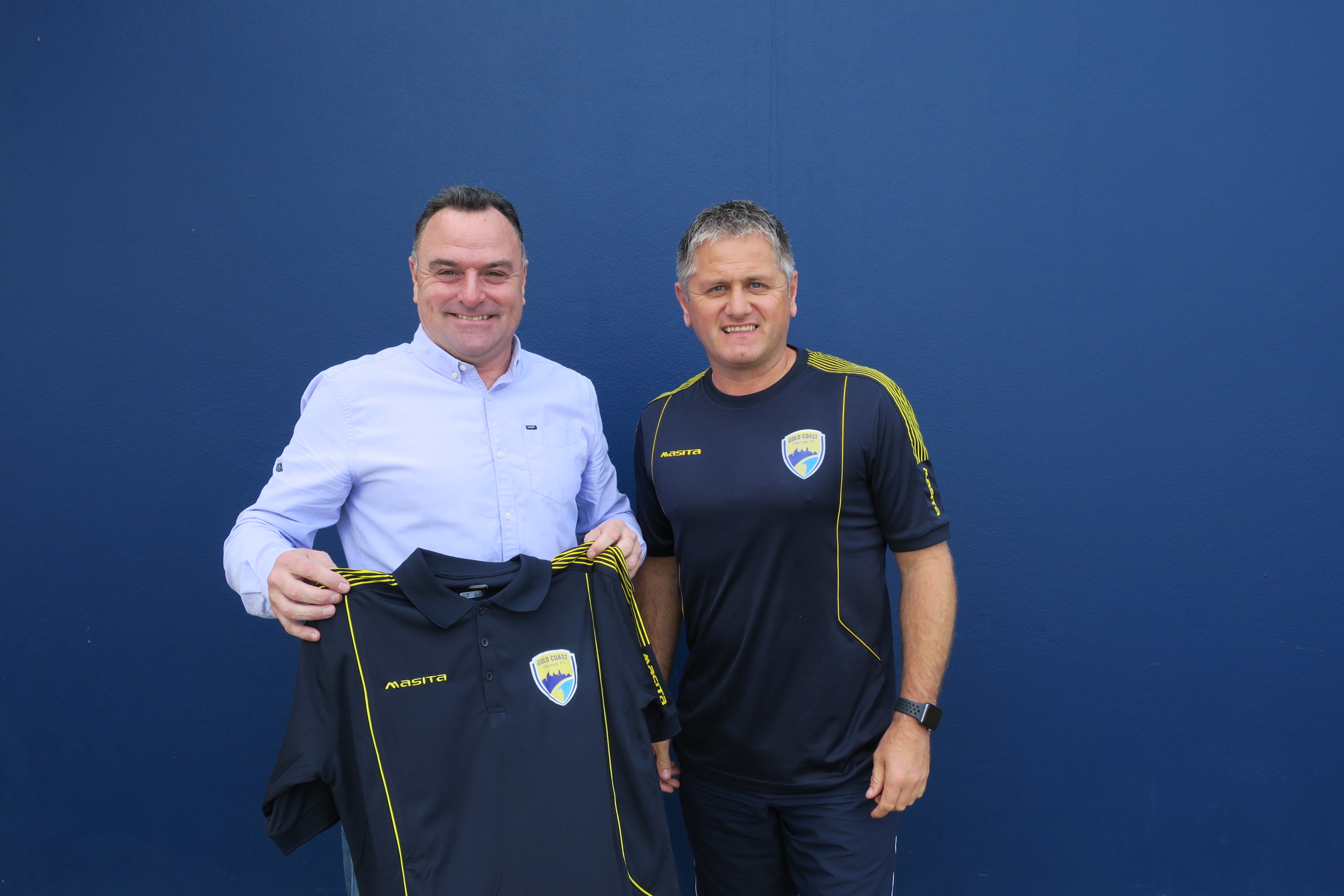 U20's Head Coach, John Murphy (FFA A / UEFA A Licence) with Craig Midgley
U18's – Brad Robinson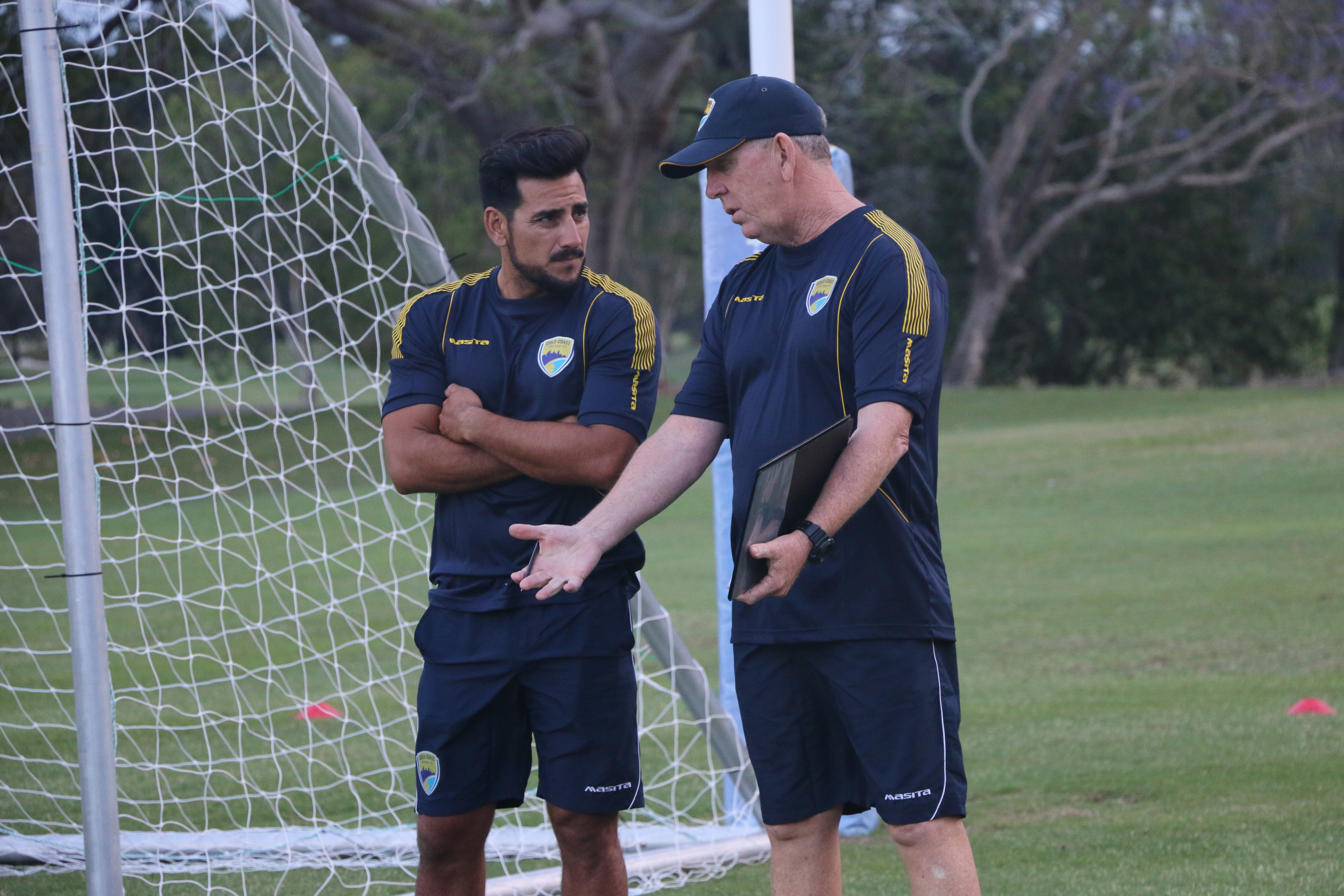 Brad Robinson (r) U18's Head Coach (FFA B / A Licence in progress) with Cristobal Soto the U14's NPL Coach
U16's – Shannan Mcluckie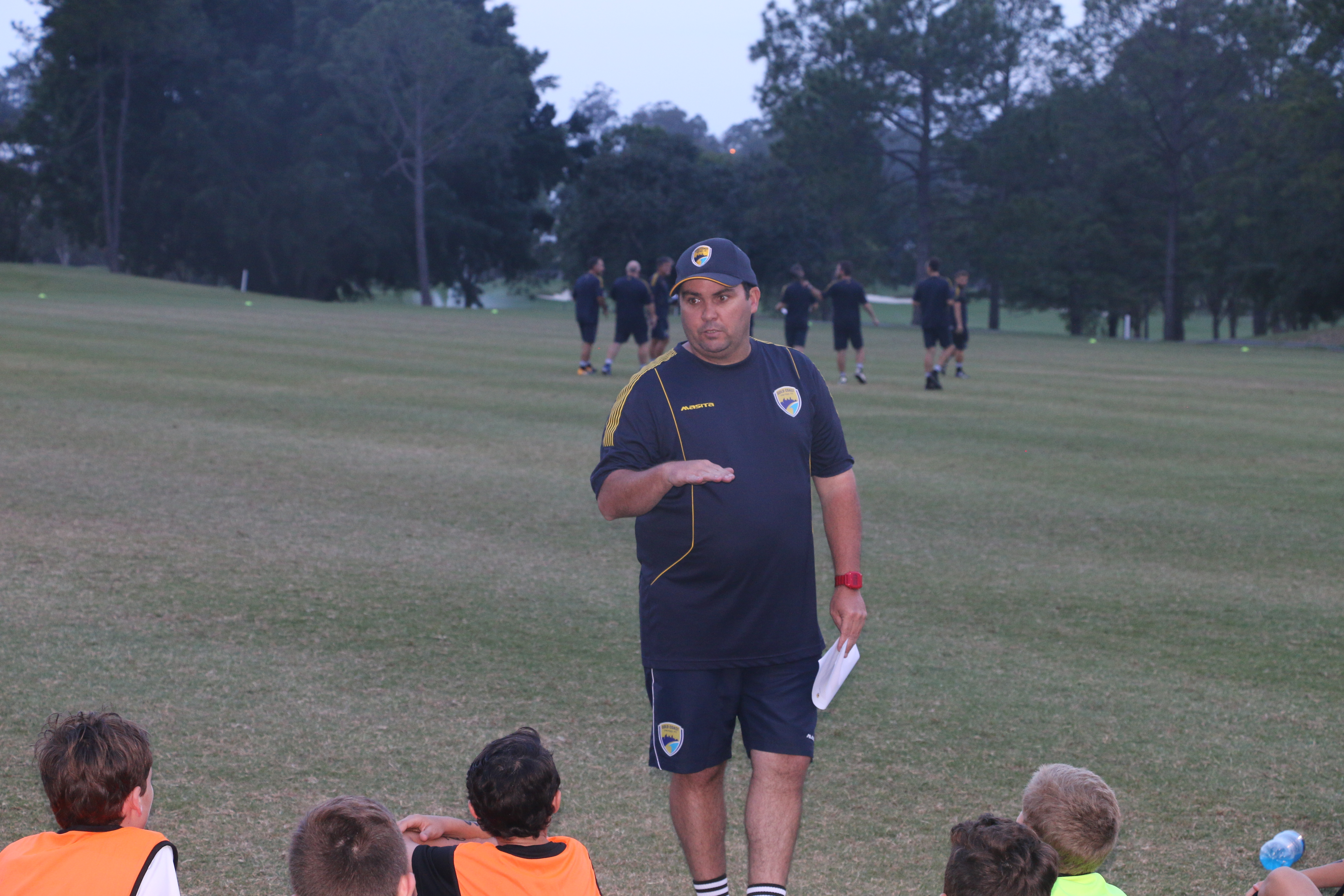 Shannan Mcluclie (FFA A Licence) head coach of the U16's NPL squad in 2019
U15's – Stuey Hallam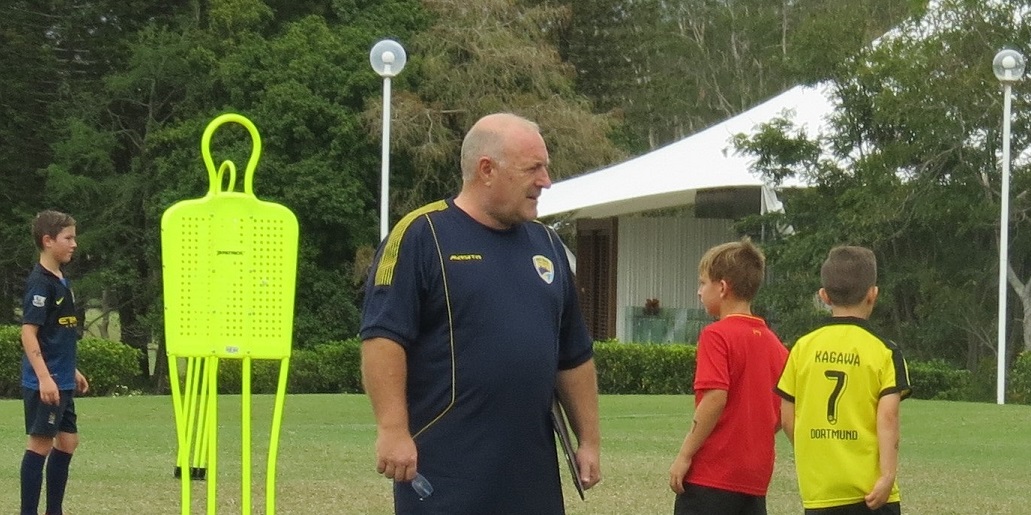 Stuey Hallam (FFA B Licence), the U15's NPL Boys Head Coach in 2019
U14's – Cristobal Soto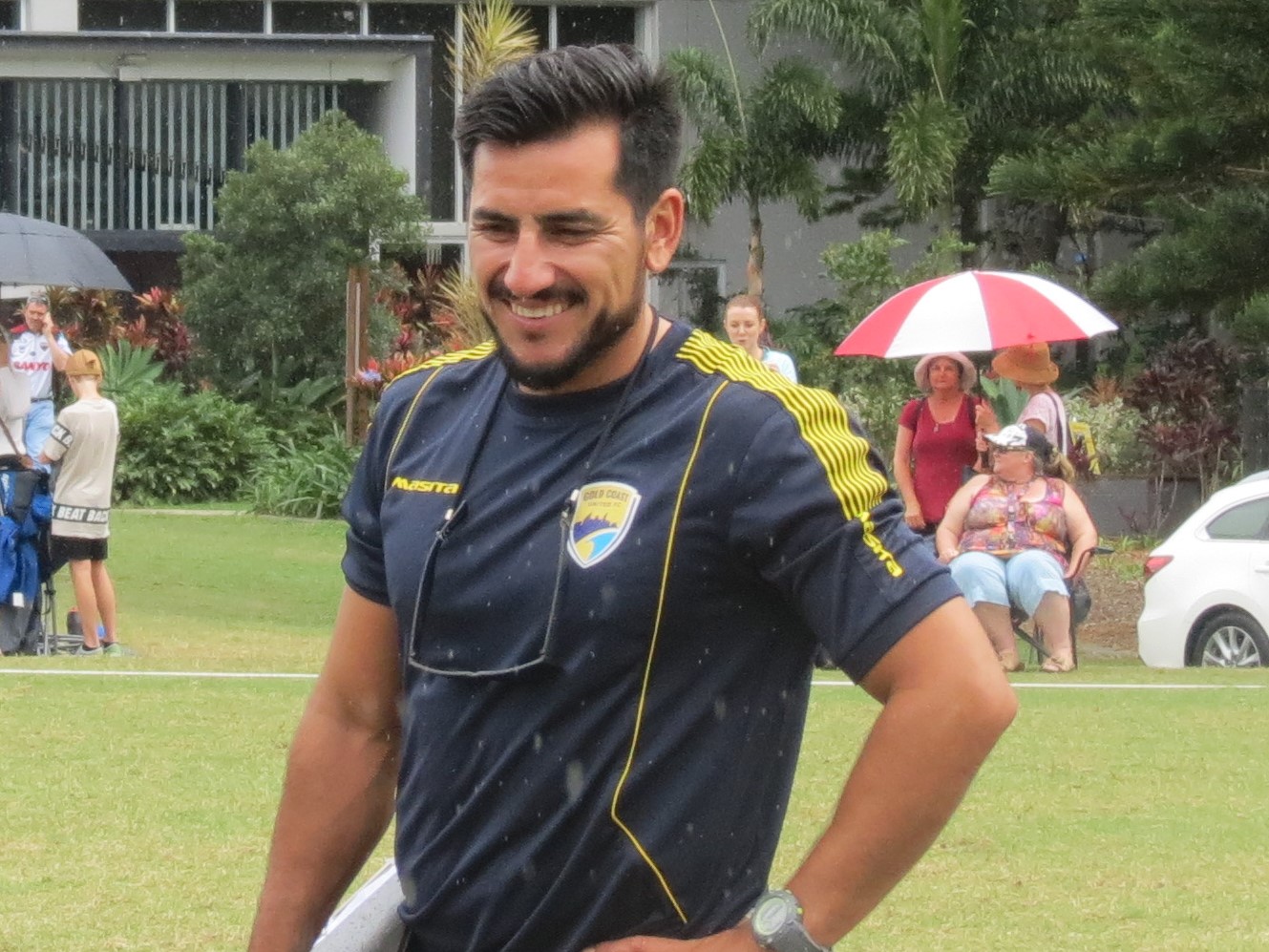 Cristobal Soto (UEFA B / UEFA A pt1 / FFA C Youth Licence)
UEFA B / UEFA A pt1 / FFA C Youth Licence)
U13's – Alex Bundalo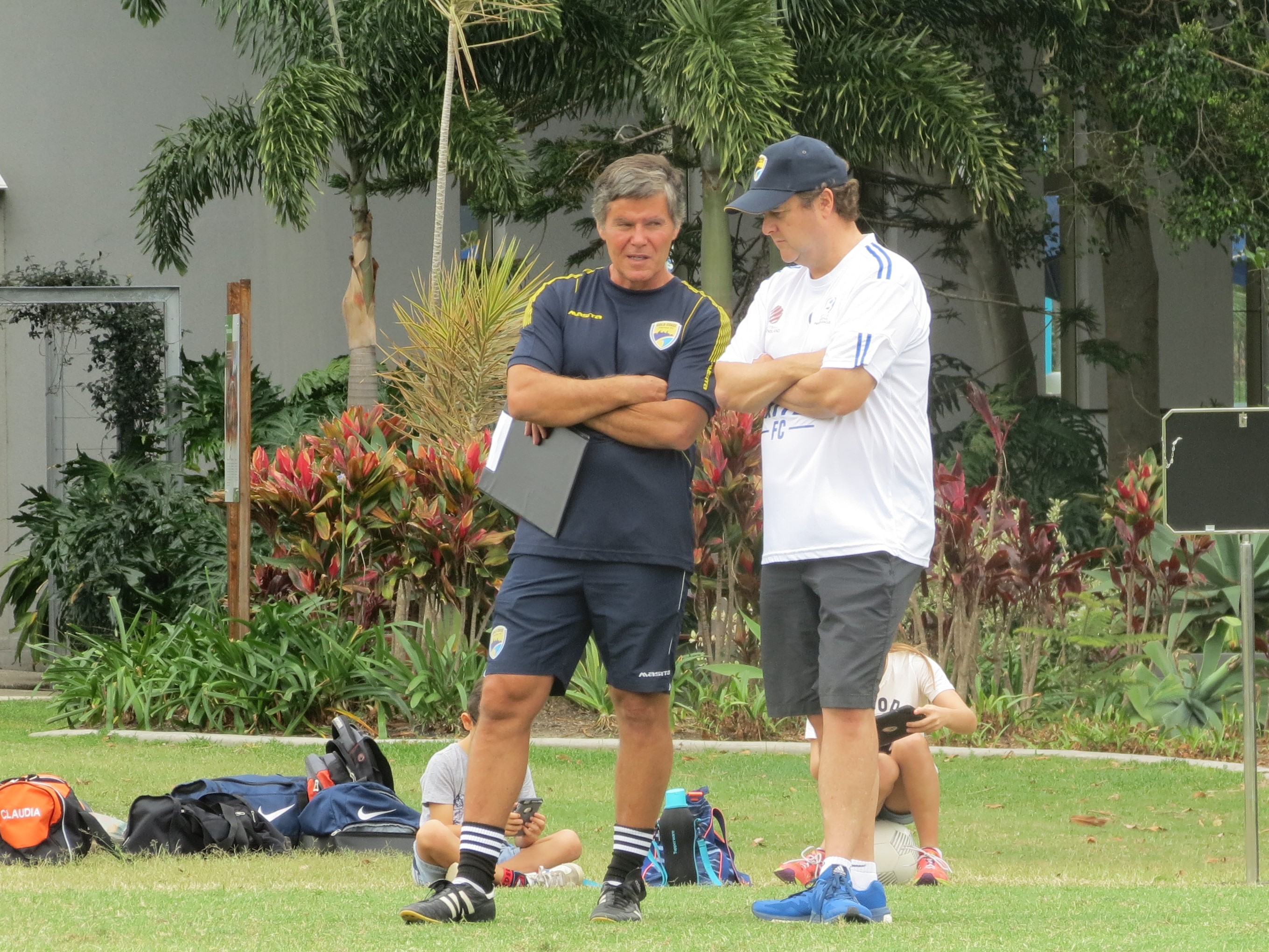 Alex Bundalo (l) U13's Head Coach (FFA B / FFA C Youth Licence) with GCU Director, Mark Anderson
While trials are continuing for some NPL squads, planning is well underway for the Club's 'Kit Sizing' Day in November. By then the majority of the tough selection decisions should be done and it will be an opportunity for the selected players to meet their Coaches and teammates ahead of the first 'block' of pre-season training pre-Christmas.
2019, it's coming!