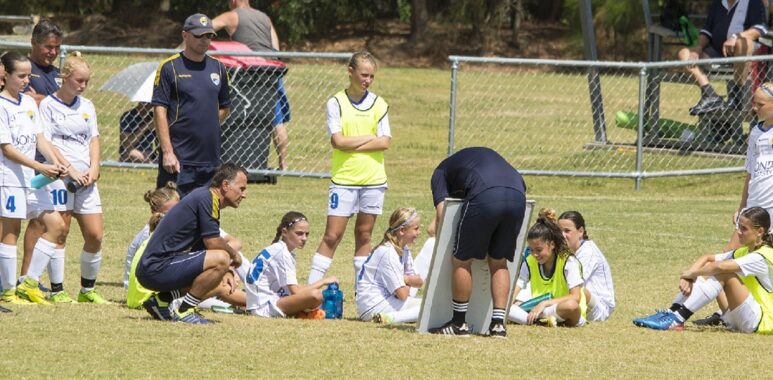 2019 NPLW Coaches Unveiled
Gold Coast United 2019 NPLW in very good hands
Gold Coast United has much pleasure in confirming the Coaches of our female National Premier Leagues squads in 2019.
After guiding United's inaugural Women's NPL squad in 2018, Michael Cook has been re-appointed to lead the Women in 2019. In a coup for the Club's younger players Michael will also take charge of the U15 Girls in 2019, bringing his experience and knowledge to the fore across the younger playing groups.
A testament to Michael's achievements is currently playing out in Canberra, with three of United's 2018 NPLW squad undergoing trials with Canberra United, pushing themselves against some of the nation's best young female footballers for the chance to compete at the W-League level.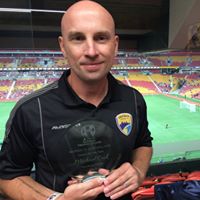 Michael Cook, the 2017 NPLW Coach of the Year
Technical Director Craig Midgley views Cook's appointment as vital in the ongoing development of Gold Coast United's Female Program.
"Having someone like  Michael in charge of the U15's as well as being the Women's Head Coach will give him opportunity to get to know all female players at the Club and adds much needed continuity and experience to what we're trying to achieve.
"Michael recently completed his A Licence so that will be a massive boost to the development of both our younger players and an enormous help to our other coaches in the Female Program, including our SAP coaches"
Joe Repic will continue as the Coach of the Youth Women with Football Queensland confirming the introduction of an U18 age group in 2019. Repic will work closely with Michael Cook to prepare the U18's for Senior football. In season 2018 two U17 Girls got the opportunity to debut at Senior level and Joe will be working hard again to ensure the outstanding talent at his disposal from this season's U15 & U17 squads, as well as all new players to the Club, are well prepared for the opportunity to play at the NPLW level when that chance arises in 2019.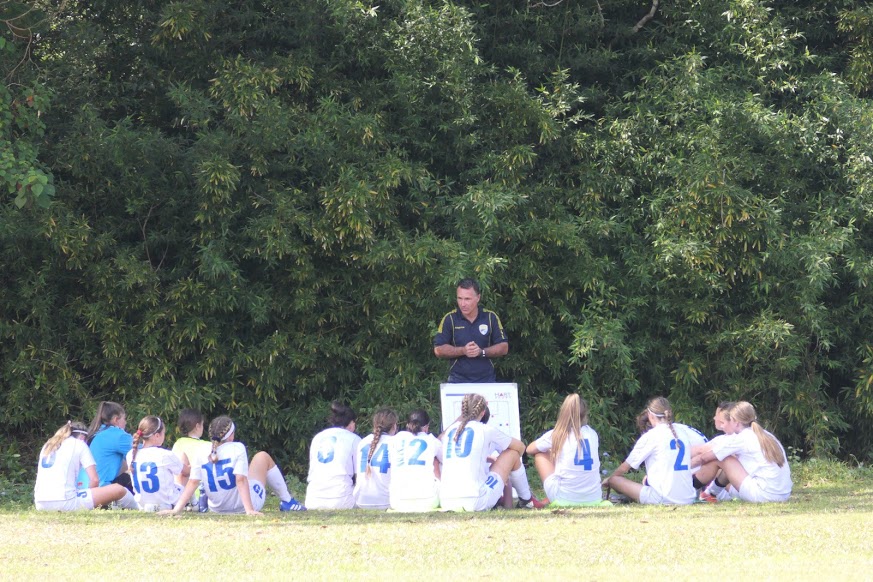 Joe Repic addressing the U17 Girls during 2018
According to Midgley, "Joe is totally committed in helping this talented age group progress into senior football.
"Having recently attended the FFA B Licence course held on the Gold Coast, Joe is set to take his coaching to another level."
Rounding out the female NPL coaching staff in 2019 is Jared Adamson who will again take the reins of the U13 Girls.
A passionate supporter of the Women's game  Jared recently completed his FFA B License and also holds a C Youth license which equips him with excellent skills to assist girls at this age transition into 11v11 football. Having worked extensively with the Untied SAP squads in 2018 Jared is well placed to continue to develop and guide these young players into the next phase of their development.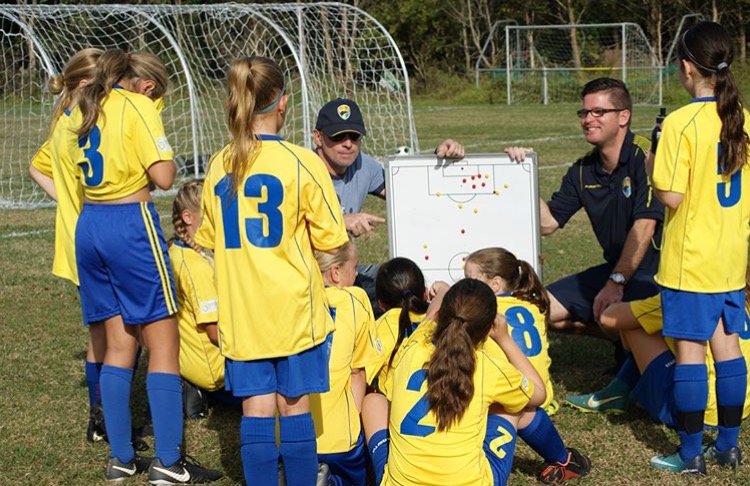 Jared Adamson (r) with Michael Cook & the 2018 SAP U10 Girls
Guided by this group of highly qualified, experienced and enthusiastic coaches the raft of outstanding prospects in the female football ranks on the Gold Coast have a bright future ahead.
If you are a young female footballer looking to take your game to the next level and are interested in joining Gold Coast United in season 2019, register for trails at this link.