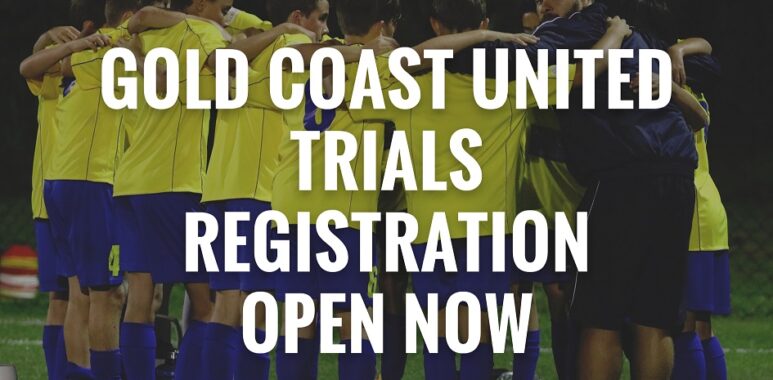 Gold Coast United 2019 Academy Trials
Gold Coast United Academy teams have had an extremely successful season at both the NPL and SAP level in 2018, leading most of the age group competitions and having fantastic numbers of boys and girls selected for the Queensland State teams.
Incredibly one quarter of the boys selected to represent Queensland in the upcoming National Youth Championships have come from Gold Coast United.
A large part of this success is due to the fact that the Club has a high quality FFA accredited coaching staff with exceptional experience in player development through the official pathways of the National Premier Leagues.
In 2019 we are looking to add talented players to our squads. If you are committed to working hard to play at a higher level and to participate positively in a professional academy environment, you are invited to trial. Trials are open for U9-U16 boys and U9-U17 girls.
All senior men's and women's trials will be advertised at a later date.
NPL (Under 13-Under 17) –  Trials will be held over the period 7th October – 21st October 2018  as mandated by Football Queensland.
SAP (Under 9-Under 12)   –  Trials will be held at a date which is yet to be announced by Football Queensland but are expected to be between 15th September – 21st October 2018.
Existing Gold Coast United NPL and SAP players do not need to register for these trials – members of the development squads or talent centres should register.
Please register your interest in our trials by completing and then submitting the attached registration form:
https://goldcoastunitedfc.com.au/2019-trial-registration/
These trials are free to attend for any player.
Venue, times, age group trial days, and all further trial information will be sent to all registered players closer to the date of trials.
For any further information on these trials please contact our Technical Director Craig Midgley at trials@goldcoastunitedfc.com.a
We look forward to seeing you at our trials.
Gold Coast United FC