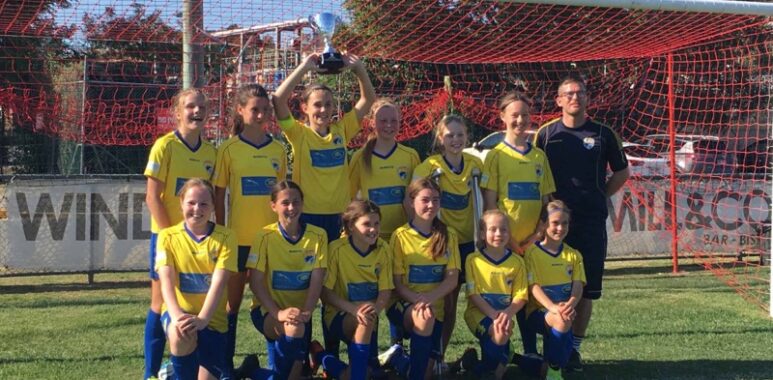 Gold Coast United U12 SAP Girls, winners of the Football Queensland 2018 SAP Cup
Outstanding finale to a successful season for Gold Coast United's emerging SAP talent with both the Boys and Girls U12 squads winning the Football Queensland SAP Cup on Sunday. Both sides went through the tournament undefeated, securing the wins in tense penalty shootouts.
Those victories cap off an awesome inaugural year for the Club's youngest players, with all SAP squads producing a great brand of football and demonstrating a camaraderie and team spirit that bodes well for the future of the Club.
For the coaches the SAP Cup wins are a culmination of a lot of hard but enjoyable work, due recognition of their efforts in establishing a first-class platform of youth development within the Club.
Jamie Dixon, Director of SAP, is justly proud of these performances, but equally as proud of how all players, teams and coaches have performed throughout this the inaugural season of the Club's SAP program.
"The weekend showcased a high level of skill, game understanding and character to come out on top and be crowned 2018 SAP Cup Champions.
"A big well done to all staff, players and parents for a great year."
Boys coach, Shane Robinson, succinctly summed up the feeling among the SAP coaching ranks.
"The coaching staff are delighted with the technical progression shown over the year.
"We are confident that the U12 SAP players are in a very good position to enter the National Premier Leagues with their core skills at an elite level which is what we strive to achieve for all players as they finish the SAP phase of their development."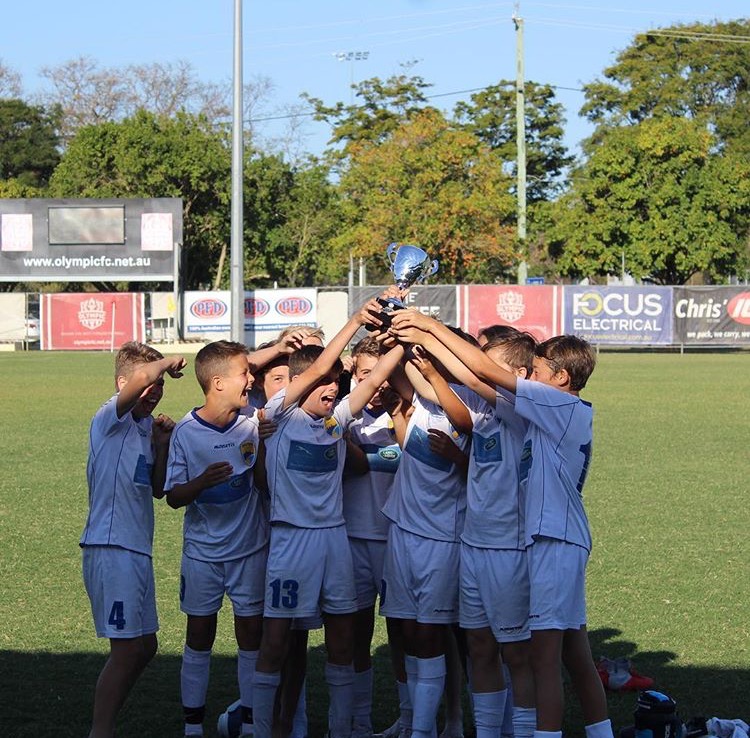 Gold Coast United U12 SAP Boys, winners of the Football Queensland 2018 SAP Cup
"What this tournament showed us is that these players are also developing the winning mentality and the desire we aim to ingrain in all players at Gold Coast United."
Jared Adamson, 'deputising' on the day for the U12 Girls' Coach Joe Repic, was full of praise for the efforts of all of the female SAP players, including his U10 Girls , 'Jared's Angels'.
"It's been an outstanding effort from all the SAP girls across the season and things are looking very promising for the 2019 season."
A well-earned break now for all SAP players, coaches and parents with 2019 trials set down to start in the second week of October.
Register for trails at this link.