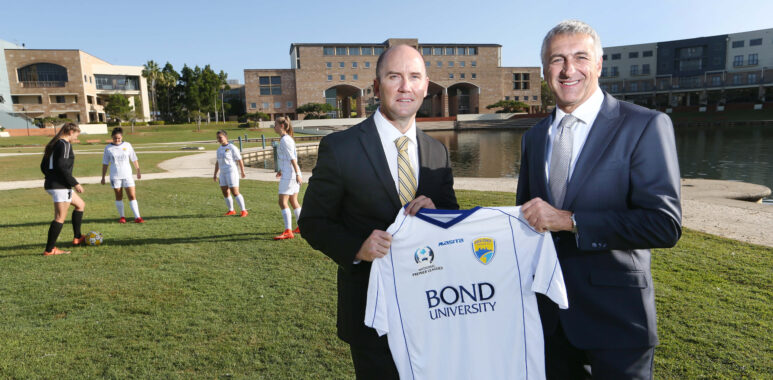 Bond on board with Women's Football
Gold Coast United & Bond University align to support Female Football (photo Glenn Hampson/Gold Coast Bulletin)
Gold Coast United FC has partnered with Bond University in the pursuit of providing an elite Women's football program of world class standard on the Gold Coast.
Bond University is a major supporter of Women's Sport and sees Football, the world game, as a logical inclusion in its Elite Pathway offerings.
United Chairman, Danny Maher, recently outlined that United's commitment to Female Football is something that sets the Club apart from some of the other A-League & W-League bid hopefuls.
"We don't believe that a licence should be issued to any club that is not interested in pursuing both the Women's and Men's version of the game.
"It's not just a Men's sport. We will also bid for a W-League licence."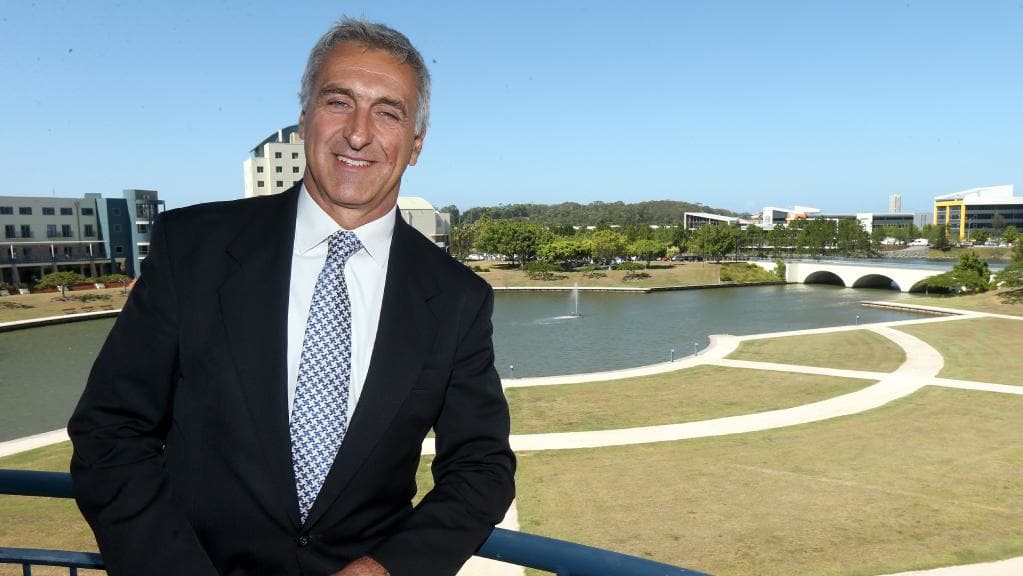 Bond University Executive Director of Sport, Garry Nucifora, a strong advocate of elite female sporting pathways
(photo Mike Batterham/Gold Coast Bulletin)
Bond University's Executive Director of Sport, Garry Nucifora, also believes that any push into elite national sports competitions should have a female focus.
"Australia has some of the best sporting women in the world, and with Gold Coast United's intention to seek a W-League licence affirmed, a strategic partnership between the two organisations is a natural fit."
Nucifora is a strong advocate for the creation of more elite female sporting pathways and believes the time is right to push for more university-driven elite national sports competitions with a focus on women.
"National sporting organisations are already starting to reach out to universities because they have the educational opportunities they value for their student competitors," he said.
Such a push fits well with United's Female Football Plan. The development of a US style, high level university-driven soccer competition would perfectly compliment the current Women's football pathways in Australia according to United CEO Troy Bingham.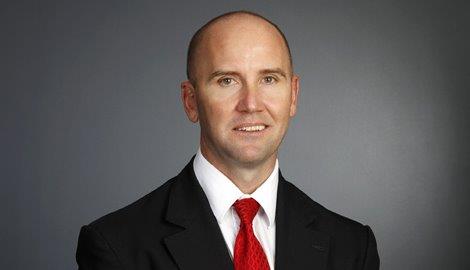 Gold Coast United CEO Troy Bingham
"The recent success of the Matildas highlights just how strong Football is becoming in Australia.
"The W-League continues to go from strength to strength and the state based National Premier Leagues (NPL) for Women are becoming increasingly more competitive and starting to attract a lot more internationally based players too.
"Our Club's intentions are to expand our brand by partnering with organisations that have intentions of growing the game, especially on the female side. And Bond University sits squarely in that space."
In its inaugural NPL season, United's has American based players in their squad who cut their teeth in the highly competitive US University system before embarking on overseas playing careers.
Other Clubs in the Queensland competition have looked abroad to strengthen their playing ranks too, a trend that Bingham believes will continue.
"Talented overseas players see a real opportunity to come here, enjoy the lifestyle and play in strong leagues with an opportunity to push-on to the W-League.
"As a Club we are focused on widening our net and have an eye towards Asia, our near neighbours, a massive talent pool of players. However our core mission remains the development of the best possible pathways and opportunities for talented local players.
"Partnering with Bond University makes sense given their exceptional suite of elite sporting facilities including the High Performance Training Centre (HPTC) and the University's vision to provide programs and facilities to support tomorrow's leaders in sport.
"We want to see opportunities for our very best young local and interstate female footballers to live and train on the Coast, pursuing their professional and football careers right here."
The Club and University share a similar vision to make the Gold Coast a very attractive location for young elite female footballers to be supported in the balanced pursuit of their academic and sporting goals.