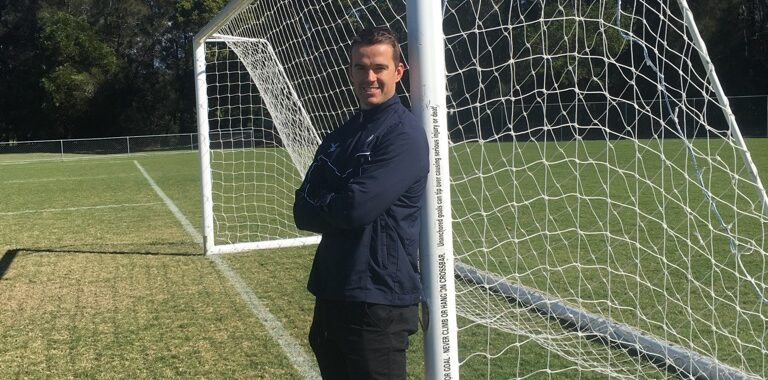 Tim Jackson links with United
Strength & Conditioning Coach, Tim Jackson, links with United
Tim Jackson from Strength Training Systems has linked with Gold Coast United to provide structured strength and conditioning sessions for all SAP & NPL Academy Players.
With a strong football background, Tim knows what's required to improve an athlete's speed and agility and provide players of all abilities the foundation to reach the elite level.
A product of Northern NSW Football, Tim grew up in Woolgoolga and first played rep level in year 6, when he stepped out of the mid-field into the backline to give a skinny kid called Aaron Mooy his chance to be the play-maker, a good choice Tim!
A move to Brisbane to attend Cavendish Road Sports High School meant Tim played his early senior football at Brisbane Wolves & then Queensland Lions, before being lured to the Gold Coast in 2015 to link with Palm Beach SC where he played NPL alongside former Gold Coast United A-League defender Kristian Rees, after working his way into the squad.
Technical Director Craig Midgley is delighted to have Jackson onboard, adding to the Club's commitment in the area of Player Welfare.
"It's great to have Tim join the team. It was always our intention to bring professional youth conditioning to the club and we have eventually got the right man to take us forward.
"He'll specialise in improving our players' athletic performance by helping them get to the ball faster, close down attackers quickly, out jump and out perform the opposition.
"He will be employing a scientifically backed methodology in improving running mechanics, sprint speed over 5m and 20m, change of direction and repeat sprint ability, offering all players the opportunity to improve their overall football performance."
A no-nonense defender Tim has fond memories of his foray forward for the Sharks against South Melbourne in the rd of 32 in the FFA Cup in 2015.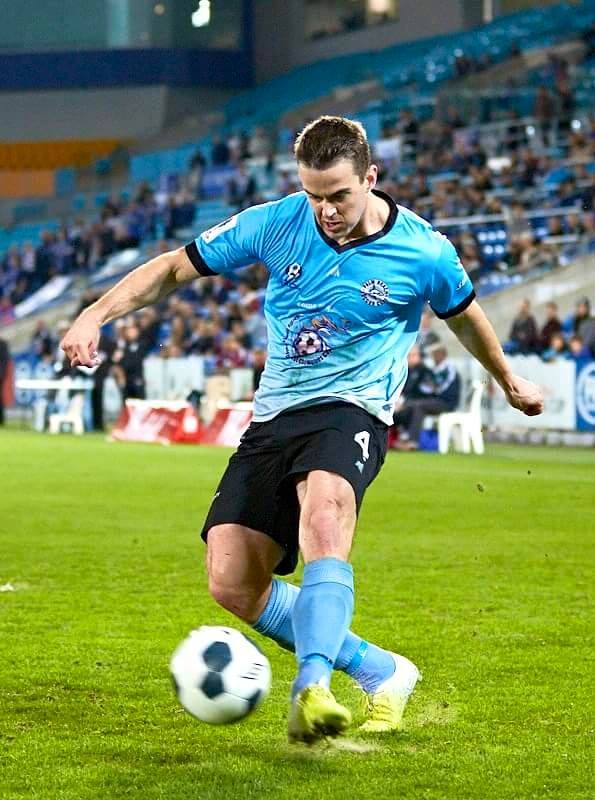 TIm Jackson in action against South Melbourne in 2015
"I hadn't played up front since I was 10 and got thrown into the deep end against South Melbourne. I did manage to take out the keeper that earned us a penalty that squared things up, so it went ok."
Growing business commitments saw a return to Brisbane at the beginning of 2017.
"I had a lot of coaching in Brisbane and couldn't commit to 3 nights a week training and playing on the Gold Coast.
"I played with Brisbane Knights to maintain my football and expand on my coaching of recent years."
Tim's coaching focus is on helping players accelerate their on-field performances by working on running technique.
"My coaching has a particular emphasis on how a player runs and a focus on improving sprint mechanics, reducing injury risk through improving technique."
Tim has worked extensively with several of United's Partner Clubs and Schools and looks forward to working with GCU players for the remainder of the season.
"I'll be working for around 30 minutes a week with each squad on speed, agility and quickness as well as mobility, co-ordination and strength on the ball."
"I'll also be doing some basic 'base-line' testing to set a benchmark, to use that to measure performance throughout the season."
Keep an eye out for Tim on the training fields in the coming weeks.
If you're interested in finding out more about what Tim can offer on a one-to-one basis, he can be contacted via email strengthtrainingsystem@gmail.com