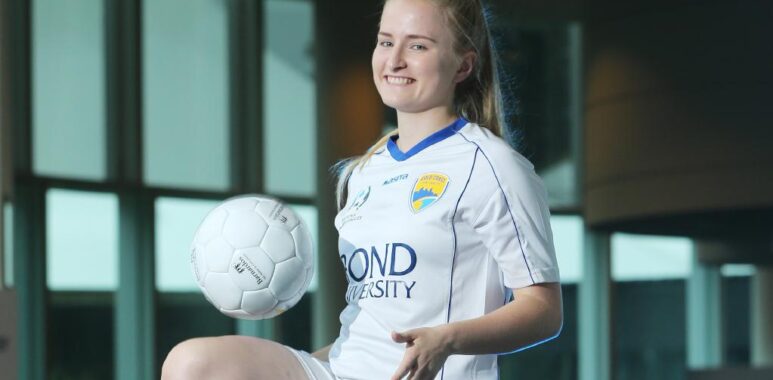 Braithwaite back for United Women
Imogen Braithwaite re-signs with the United Women's squad (Glenn Hampson / Gold Coast Bulletin)
Imogen Braithwaite has re-signed for Gold Coast United continuing her association with coach Michael Cook. 
The young defender was part of Cook's all-conquering 2017 Peninsula Power Women's National Premier Leagues squad and when the chance to continue that association came up again there was little hesitation to re-sign for 2019.
"I wouldn't be the player I am today without Michael's help and I only want to get better and better," Braithwaite confirmed.
"I've decided to return to United because this club is highly professional and has the means to continue to help me develop as a footballer.
"The squad is looking strong and I can't wait to play alongside this great bunch of girls."
Cook rates the 21 year old defender highly and is delighted having Imogen as part of his squad again.
"I am delighted to have signed Imogen for another season."
"I've been working with her for a few years now including during Pen Power's undefeated run in 2017 to the premiership and championship.
" She's a great squad member, honest and hard working, which reflects in the qualities she brings to the field."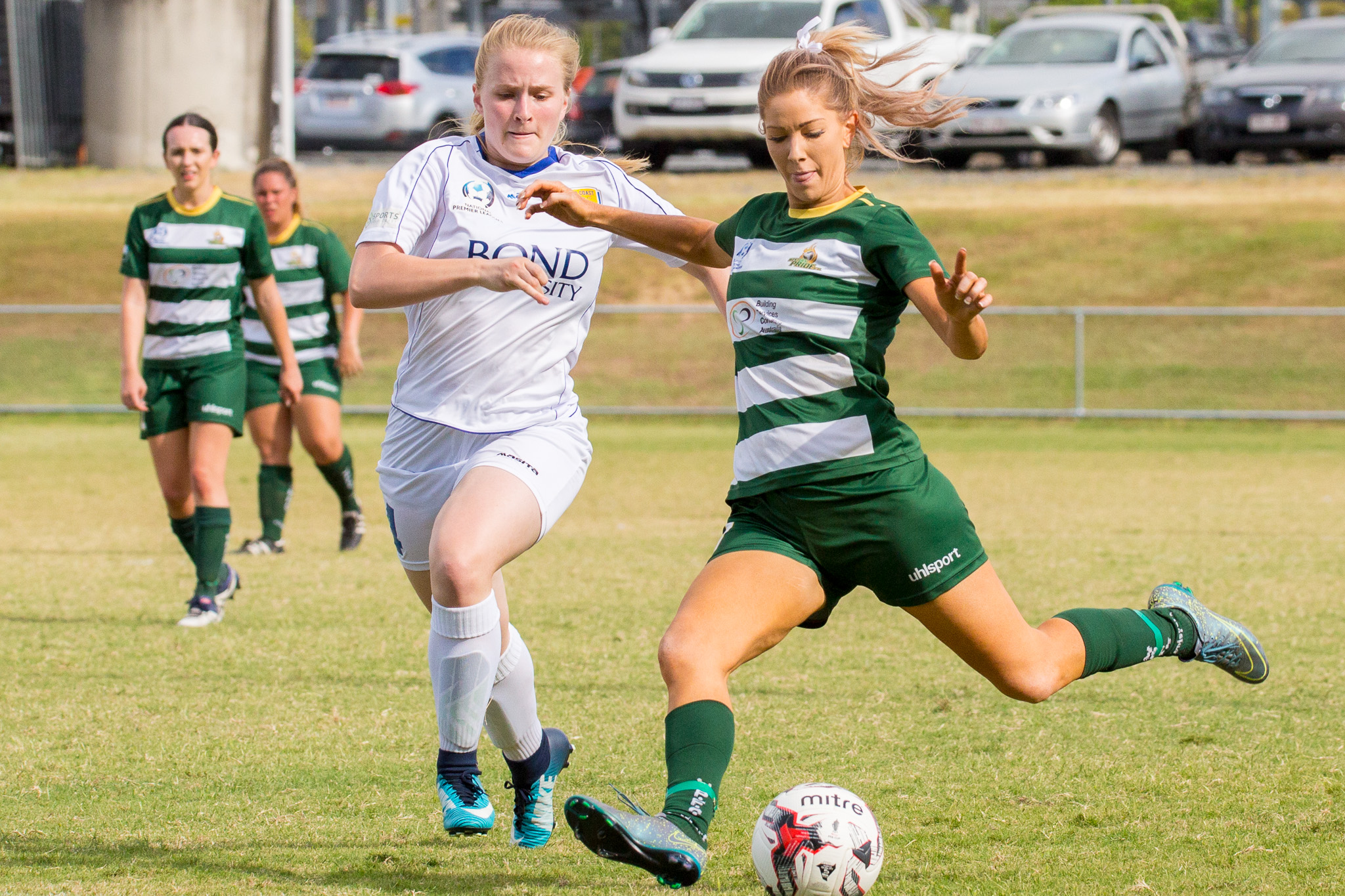 Braithwaite in action against Western Pride in 2018 (Chris Simpson)
"She's always a player who gives everything for the team and brings a positive influence to the change room."
"And the fact that she's prepared to travel from Brisbane indicates how committed she is. That sort of attitude rubs off, especially on the younger girls. They see what it takes to achieve your goals, focus and hard work."
An experienced player with 50 National Premier League appearances, the unassuming defender commutes from the north side of Brisbane to training and games on the Gold Coast, commitment on and off the field!
Imogen will once again play a key role for Cook in his squad's tilt at improving on a solid 2018 campaign that saw the Surfsiders storm home to finish a creditable sixth place in the club's inaugural WNPL season.
The 2019 season gets underway in early February with a series of pre-season matches planned for early in the New Year including a game against local Women's powerhouse Broadbeach United.