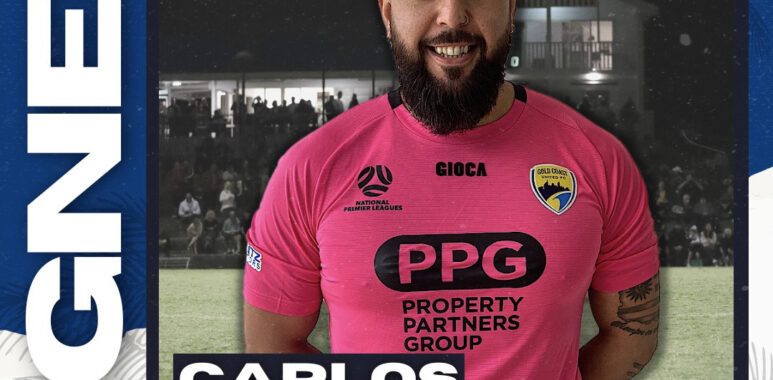 Carlos Saliadarre joins United
Big #NPLQLD Signing News with Carlos Saliadarre joining Gold Coast United FC for season 2023!
The experienced shot-stopper heads to Coplicks for what will be his second season in the Queensland top flight.
Saliadarre (33), a Sydney native, grew up in Bosley Park and played his youth football at Sydney United and Blacktown Spartans, a club where he made his senior Men's debut at 16 and over 200 first team appearances, before a move to the Mt Druitt Town Rangers and then another north to Queensland, for family and work reasons.
With well over 300 competitive first team NPL NSW appearances and 3 'NPL NSW Goalkeeper of the Year' awards to his name, 'King Carlos' is one of the most widely regarded goalkeepers to have played in that competition.
Now well settled on the Gold Coast with his wife Niki and two young children, Roman and Kiara, Saliadarre is enjoying his pre-season work with the squad Grae Piddick's assembling ahead of 2023.
"I've got some good connections at GCU."
"I played a few seasons at Mt Druitt with Blake Thompson, we're pretty tight, and I had a good relationship with Grae from the time I spent here when I first relocated from Sydney.
"I was training at GCU for a few months before joining Logan. At that time my work was in Richlands, so with travelling to training, where we live and juggling family life, that was going to be too hard to manage."
"But with a change in work and the growing connections I have at the club, the time was right to come to GCU and play in a good squad with a good coaching staff, all focused on being competitive and winning.
"My decision to join United was based on going somewhere I think can win."
"I spoke to Grae and I said one of the most important things is that I want to play somewhere with a chance to finish in the top four.
"So obviously that's the aim, I don't think we're going to hide from that. That's gotta be what we're pushing for."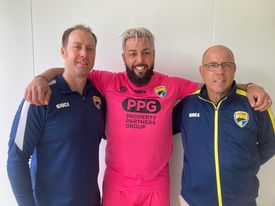 Carlos Saliadarre with Grae Piddick (l) and Fernando Vas Alves (l)
Another key reason behind the keeper's move to United was the chance to continue working with recently re-appointed Head Goalkeeping Coach, Vas Alves.
"Fernando stepped in and helped with some keeper coaching at Logan towards the back end of the season. We got along really well and I loved his training sessions."
"During the short time I spent with him, he was always willing to tell me where I could improve and what to work on. I'm very receptive to that."
A naturally two footed keeper who's equally as strong in the air, Saliadarre knows the areas in his game he wants to improve, and also knows that Vas Alves is a good person to help him do that.
"With Fernando I know I can add a lot more power and a lot more speed, off the ground explosiveness, and sharpness in and around the goal, those are the things I want to improve."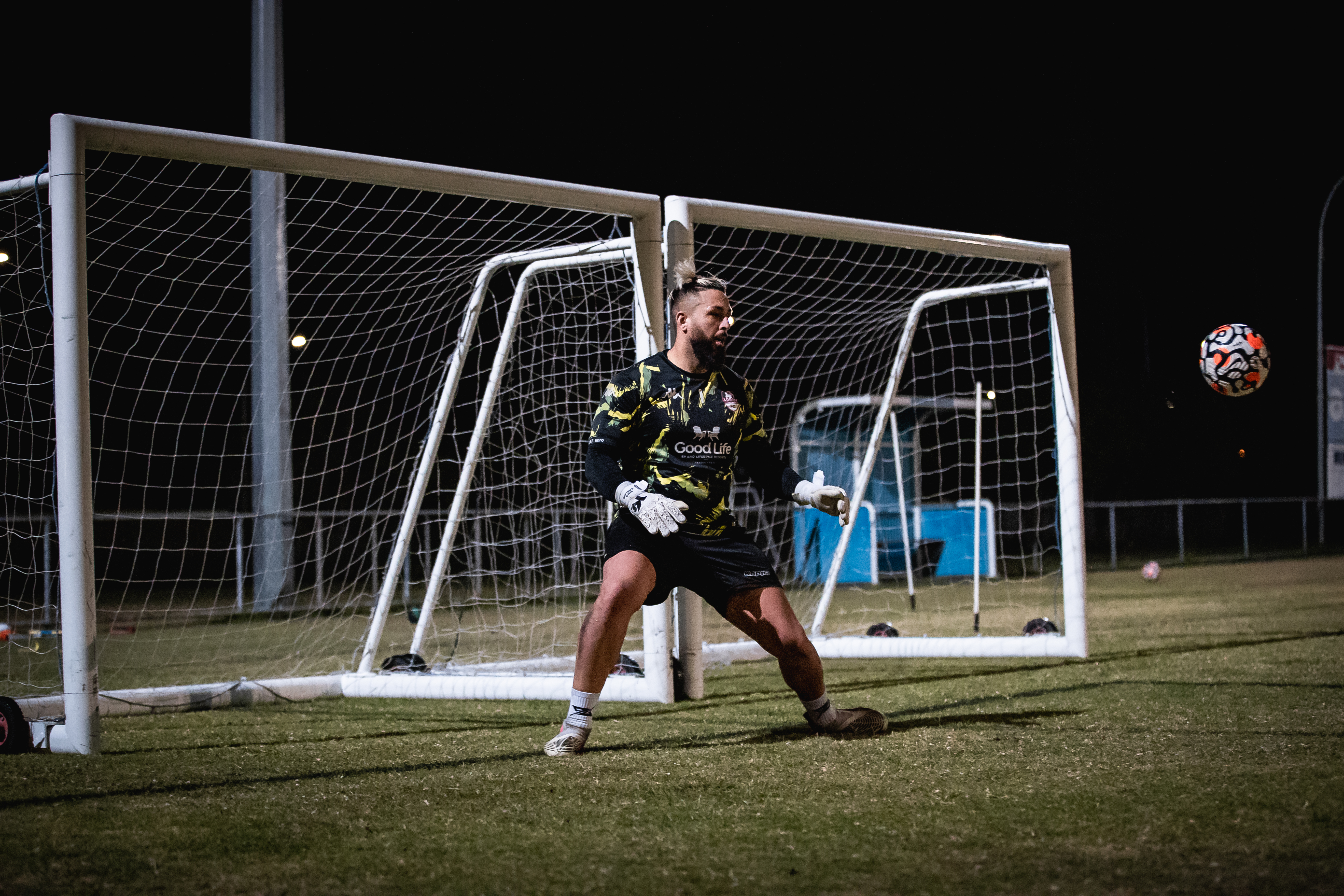 And Vaz Alves too is keen to get to stuck in with the Men's custodian.
"We've already started working on areas of his game and because of his physicality it won't be long before he's right at his very best," Fernando confirmed.
"He's a very physical goalkeeper, very good with both feet, so his distribution is good, short or long range balls.
"And he's very assured of himself and has a presence, a big presence …. not just because of his body size, but also the way he goes about his business, he makes sure he controls the space around him."
Glad to have you at the Club Carlos, a warm welcome to you and your family.