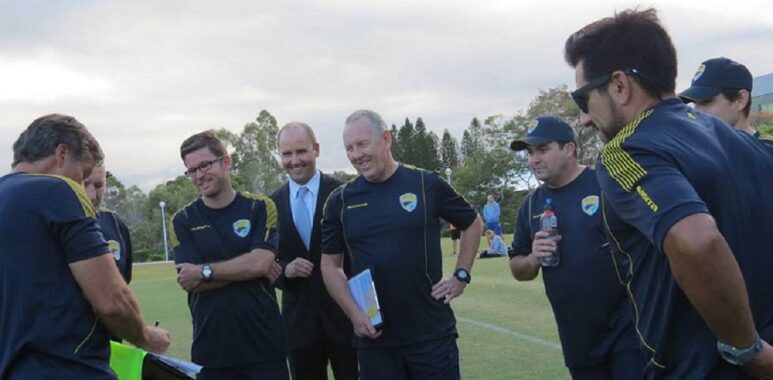 Coast coaching depth bodes well
Photo – Brad Robinson (centre with clipboard) & fellow GCU Coaches at the 2018 trials, Royal Pines
Brad Robinson is an integral part of GCU's Senior Coaching team and with over 20 years coaching experience including five seasons locally in the NPL, his services are highly sought after.
Fielding approaches from several Brisbane based NPL Clubs, the decision to opt for GCU was not an easy one initially, but there were several factors that swayed that decision for Brad – stay local and continue to coach some boys he's been mentoring for a number of years; link with first class proven coaches of the likes of Sean Lane, Michael Cook and TD Craig Midgley; the challenge and opportunity to be a part of building a Club and culture for elite football from the grassroots up; and the professionalism and vision of those involved with the Club.
Like most coaches, Brad fell into the 'trade' after finishing his playing career, drawn by the want to give back. The defender first pulled on the boots for Virginia United in 1970 and continued his junior and senior career with North Star in the Brisbane Premier League (BPL), and with near rivals Grange Thistle and Pine Hills before hanging up the boots for the clipboard.
He began coaching at Albany Creek FC before a move to the Coast saw him link with local powerhouse Palm Beach Soccer Club, coaching at both junior and senior levels. His association with Palm Beach continued with the introduction of the National Premier Leagues (NPL) competition in 2013 when he first linked with a group of boys that he brought through the junior ranks to U18's in several successful successive seasons.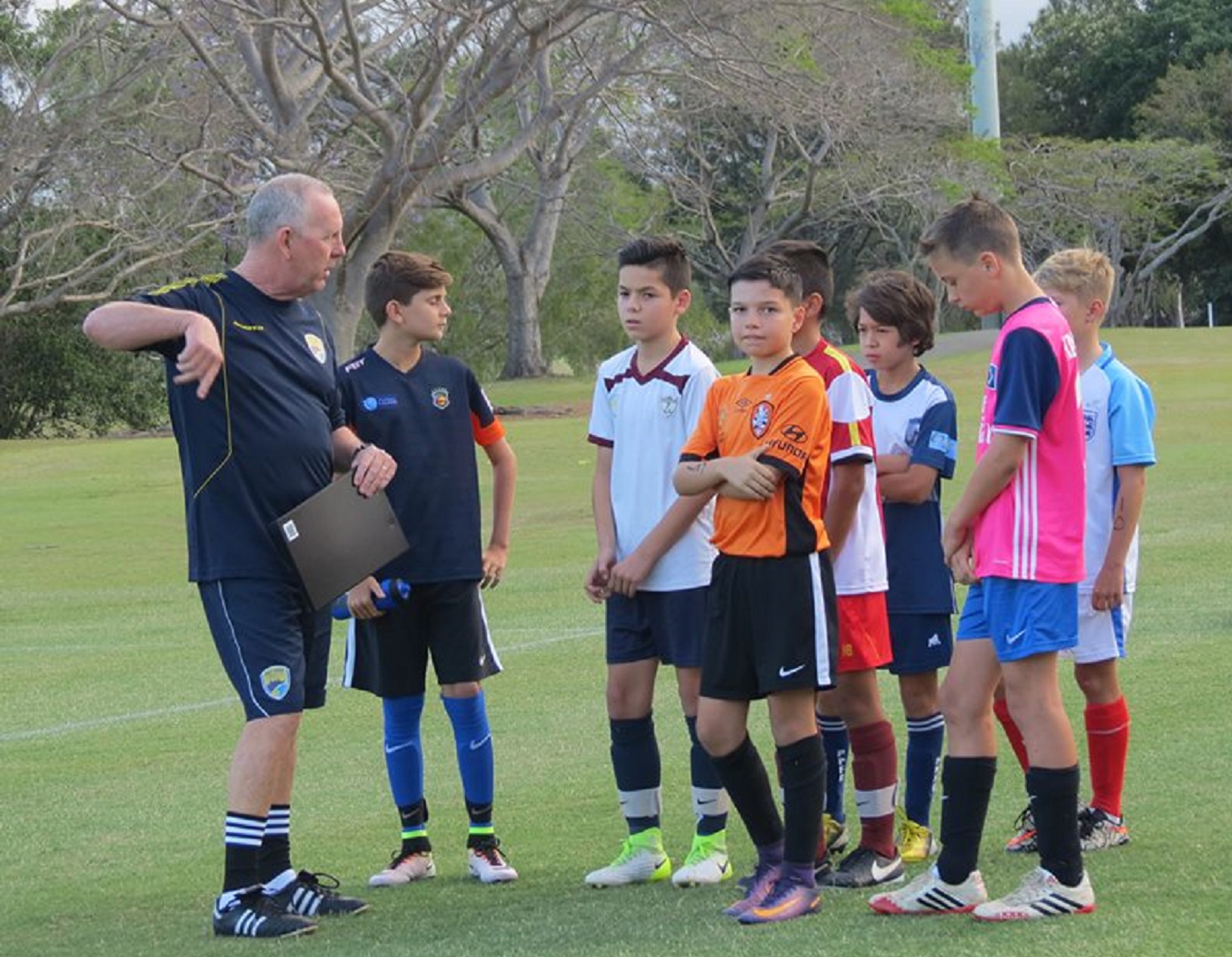 That association was a big reason behind Robinson staying on the Coast, and his appointment as GCU's U18 coach continues that association and bodes well for the development of all of United's young male players aspiring to move on to become future first team regulars and professional footballers!
Fun Facts about Brad
Favorite Movie                Forrest Gump
Favorite Food                  Seafood
Favorite Music                Aussie Bands from the 80's & 90's