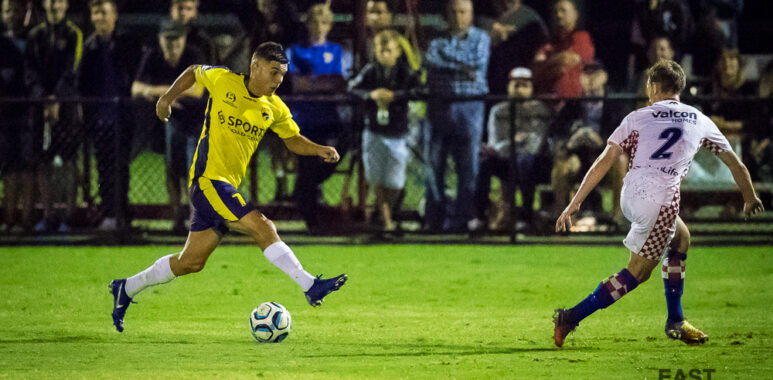 Cian Cuba in action against Gold Coast Knights (East End Digital)
Exciting attacker Cian Cuba has confirmed he'll be part of Gold Coast United's Men's squad in 2020 and has his eyes set on re-capturing his early 2019 season form and having an big impact on the National Premier Leagues competition next season.
A standout for Kristian Rees' side in the first half of this year's competition, Cuba's season was cut short by a leg injury that saw him sidelined for most of the back end of 2019.
The winger notched up 6 goals in 14 appearances in 2019 and admits sitting on the sidelines was a new experience for him.
The 22 year old is looking forward to "enjoying my football and having a full season injury free!"
"I'd never experienced a major injury like this before, let alone an injury at all."
"So there's been lots of lessons to be learned from it."
Adversity is no stranger for the former Mudgeeraba player who cut his NPL teeth for Palm Beach as a junior. Blessed with real quality on the ball, Cian's worked hard to establish himself at senior level, so returning from injury both physically and mentally stronger is a challenge he's accepted and well and truly focused on.
"My personal goals have always been to develop my potential as a footballer, to take my game to the next level and have fun along the way."
"This setback has made me hungrier, I'm primed for a big 2020."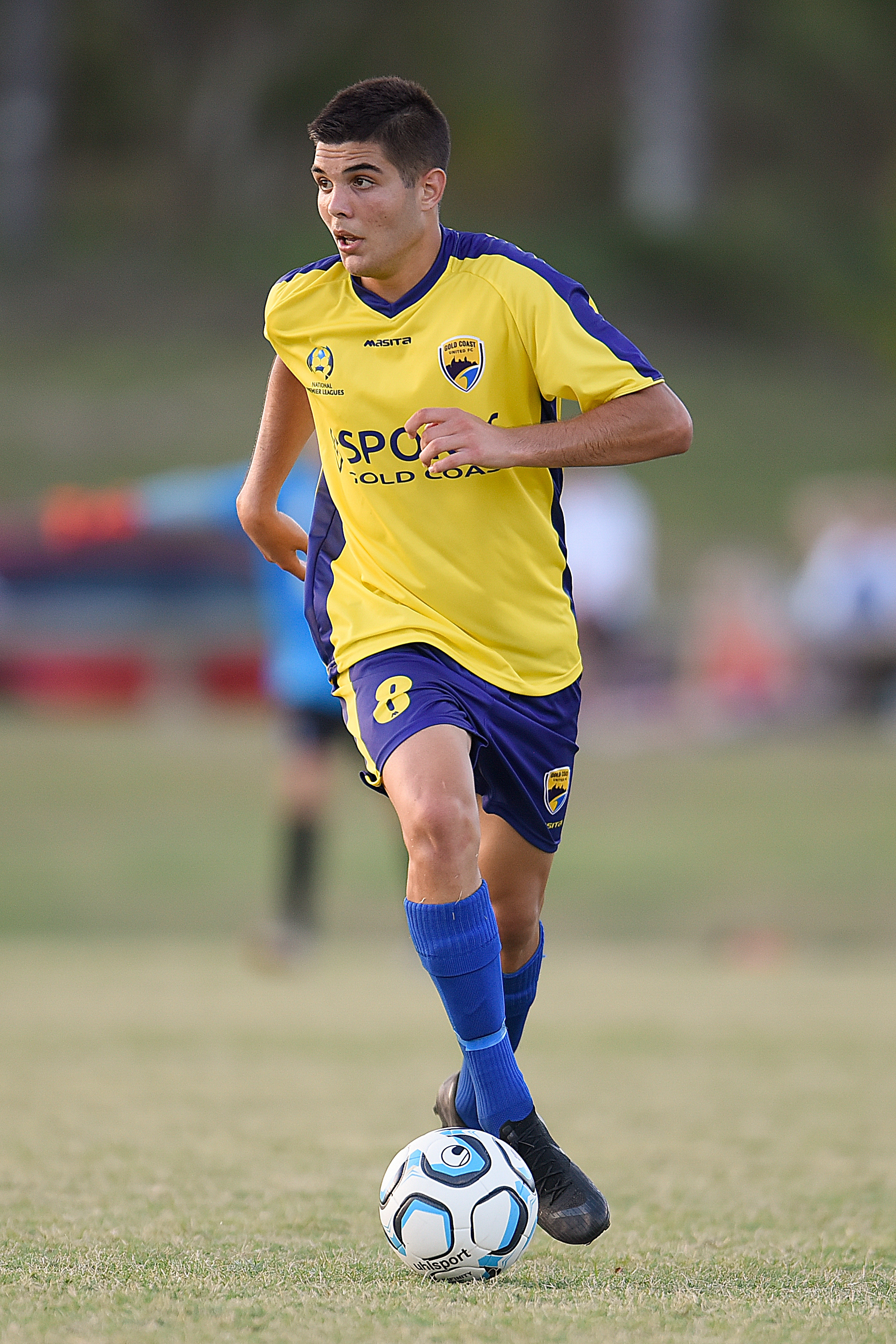 Men's coach Kristian Rees knows that Cian has the right qualities to return bigger and better next season.
"Cian's showing the maturity and discipline to make the most out of his football."
"He's very committed and his desire to learn and improve stand him in good stead."
"Most players experience an injury a some point in their careers. It's frustrating but that's football"
"It's how we recover from those injuries, what we do to better prepare ourselves that makes the difference and Cian's been totally committed to his rehab to get himself back on the training paddock."
With pre-season underway Cuba is confident he'll be one hundred percent ready for the start of the 2020 season in February.
Welcome back Cian!