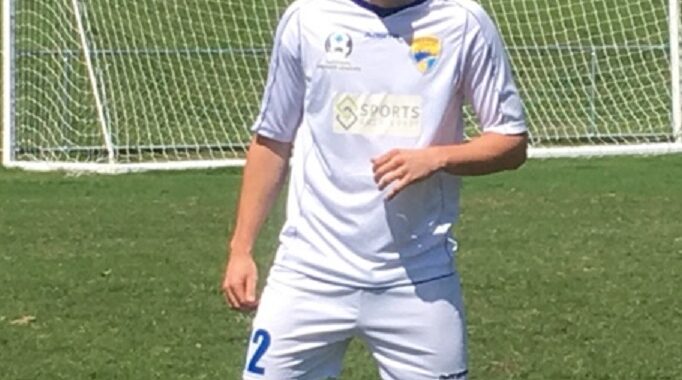 Gates start super impressive
Jack Gates preparing for a trip to Townsville
Having only recently arrived on the Gold Coast 22 y.o. Tasmanian, Jack Gates, has made an instant impression.
A debut off the bench in Rd5 against Strikers was followed by a start against the league leaders in Rd6. Some welcome to the Queensland NPL!
At 186cm and blessed with speed, the left footed winger adds a new dimension to United's attack which was on full display against Olympic last Saturday at the Reserve, a performance that earned Gates his first inclusion in the NPLQLD Team of the Week, alongside Captain Archie Tomic, a standout in defence.
Gates played several seasons in the Tasmanian NPL with Kingborough Lions before a mid-season switch in 2017 saw him move to the Hobart Zebras. His move north to Queensland was chiefly for football, linking first with a trial and time at Strikers before heading to the Coast to link with Sean Lane.
"I wanted to get more exposure & to play against better quality players week in week out.
"I've had a small taste of NPL up here and I have to say that there's way more intensity, on & off the park than Tassie, and it's more physical.'
Enjoying his limited playing time in the league, Gates is also impressed by the squad and the Club.
"Right from when I first came to the club, I was impressed by the quality of the training, the buzz around the place.
"I really think we can go somewhere once we all start to gel and that takes time.
I think we can play finals for sure."
The Coast will be hoping that the big winger can again use his pace and size up front to create some time and space for others to find their range when the Men travel north to face North Qld United FC this Saturday at Brolga Park in Townsville.