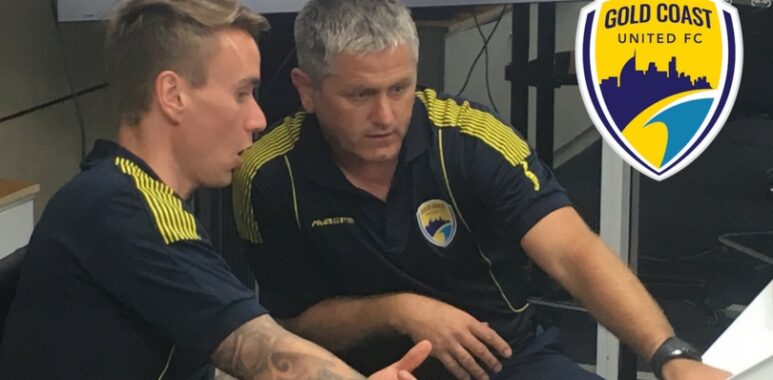 GCU Technical Director In Full Swing
Gold Coast United FC Technical Director, Craig Midgley, has hit the ground running since arriving from Cairns last week.
Midgley has met with the Board; sat on various Committees; had meetings with local schools about potential programs and has been generally feeling out the Gold Coast, the Club, our coaches, facilities and squads. A big task awaits but he is excited by what he sees.
Monday night was the first official 'Coaches Meeting', an opportunity for the TD to outline his vision, philosophy and the playing style he hopes to implement across the Club. While emphasising that "this is not an instant thing, but a 3 to 4 year plan," he was quick to acknowledge the importance the role the highly credentialed and experienced coaching 'team' have, "to work collaboratively to implement the plan".
As TD, Midgely sees his role more as technical direction, equipping coaches with whatever they need to carry out their respective roles, encouraging them to bring their enthusiasm, commitment and focus and individual experiences, ideas and flair to a unified approach.
Gold Coast United is fortunate to have assembled a stellar coaching team, headed by one of the best qualified Coaches in Australia. Craig Midgley is one of only 4 people in the country who can deliver FFA 'A' licenced coaching courses. He's currently also completing his Pro Licence, and will soon join an elite group of 12 coaches across Australia to hold this licence – a pre-requisite accreditation for all Aleague coaches to hold from 2018.
Midgley is 'itching to get going", and feels "a real buzz around the place".
An exciting year lies ahead for all coaches and players.