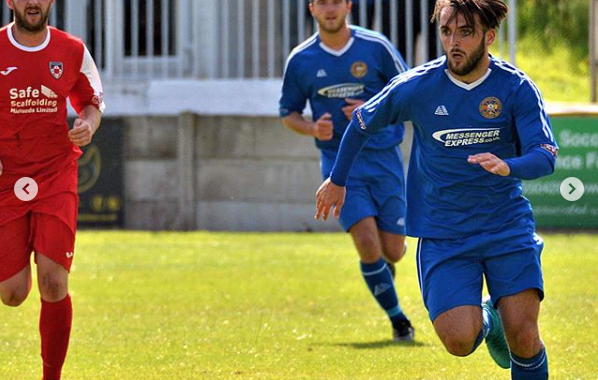 GCU's latest Men's signing – Conor Smith
Gold Coast United FC's Head Coach, Sean Lane, has turned to Liverpool to strengthen his Senior Men's squad, signing Conor Smith, a 20 year old central midfielder
Smith comes with a strong CV having joined his beloved Everton FC at 14. He gained his first professional environment scholarship at 16 with Fleetwood Town and was the only player out of a squad of 20 to gain a professional contract under ex-premier league and Burnley legend Graham Alexander.
During his time as a pro, Smith had a successful loan spell at Stockport Town, before  going on to play at Southport, Skelmersdale and AFC Liverpool.
When asked about the type of player he is, Smith said, "I'm a scouser, we're a bit mouthy but we're a team player, we like to tackle, we like to win, we like to work hard for the team."
Lane turned to Smith after making contact over social media.
"Speaking with Sean for the first time, we both clicked really, and we realised we were going in the same direction."
"Sean's ambitious, he wants to be up there challenging for the league and I believe with the right players and the right mindset we can definitely be up there."
While not knowing too much about his team-mates and the Queensland NPL, Smith has read up on the Club's history and feels that the Gold Coast and the Club are a good fit for him.
"I had quite a few offers in Melbourne but the Gold Coast was the place me and my partner had our hearts set on."
" The club and its history speaks for itself, and then after hearing from the gaffer and his ambitions, I knew straight away this was the club I wanted to be a part of."
Conor & his partner Josie arrive on the Gold Coast on the 4th of January.
"Me 21st birthday's on the 7th so me mum's not to happy I'm leaving before me birthday, but I absolutely cannot wait to get started and get going with Sean and the team."