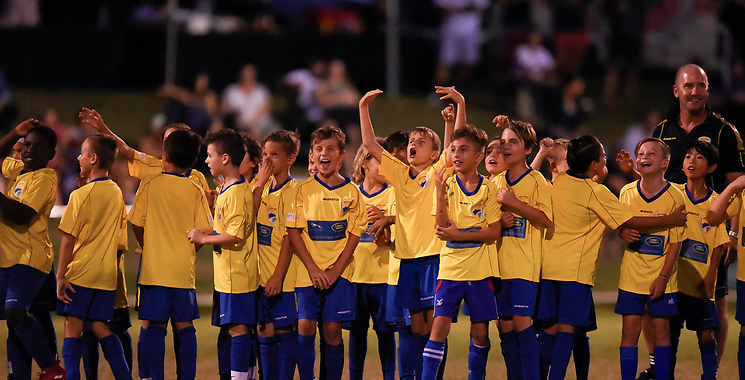 GCU Weekend Wrap – Feb 10-11
Photo – @PatrickLeighPerspectives
Over 2,000 people were in attendance to witness a historic opening for the Gold Coast United Club at Robina Station Reserve on February 10. Saturday started with the Youth NPL games and ended with 2 exciting matches for the Senior Men's and Women's teams.
GCU also hosted the first day of a very successful GCU U5-8 Free Skills Program.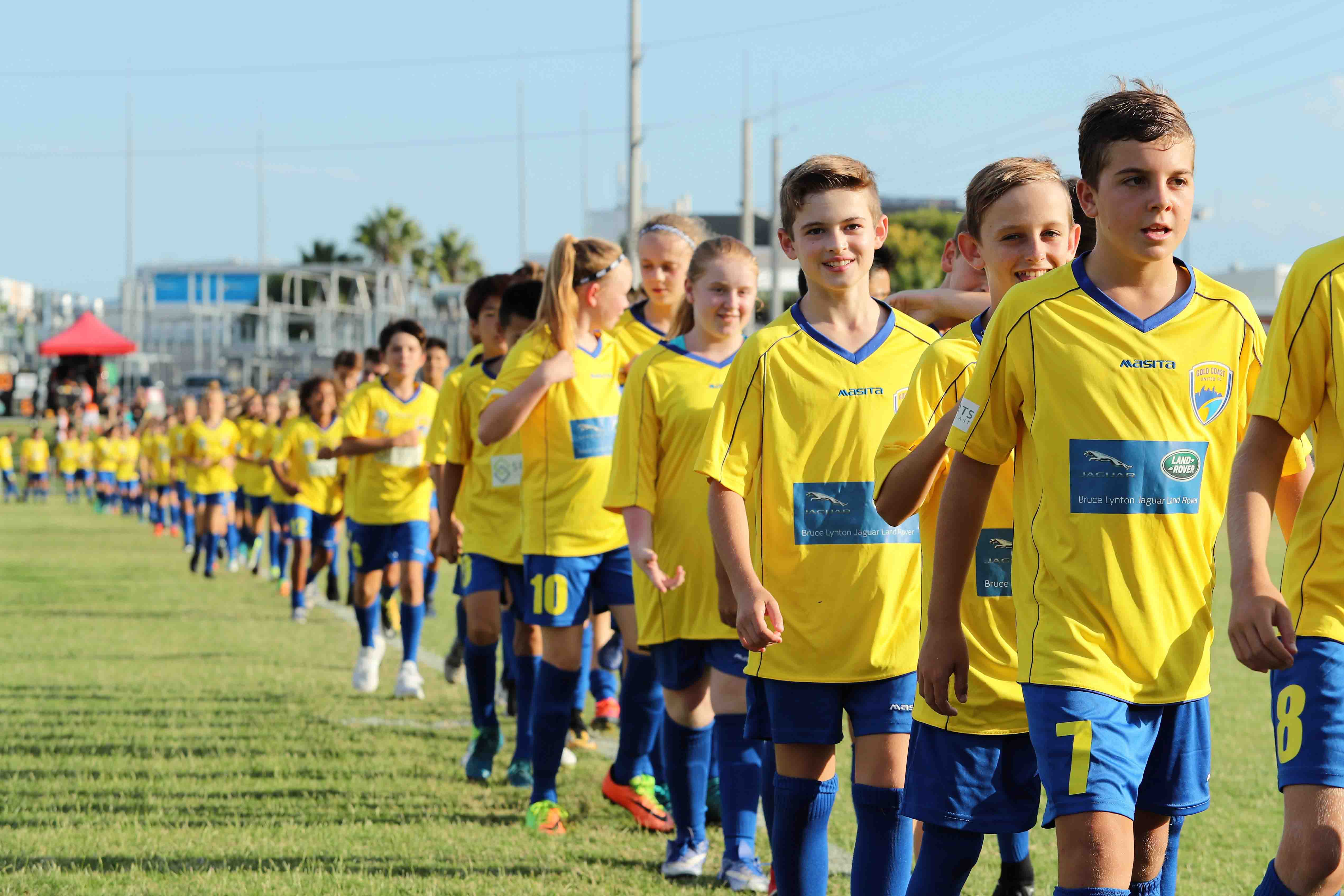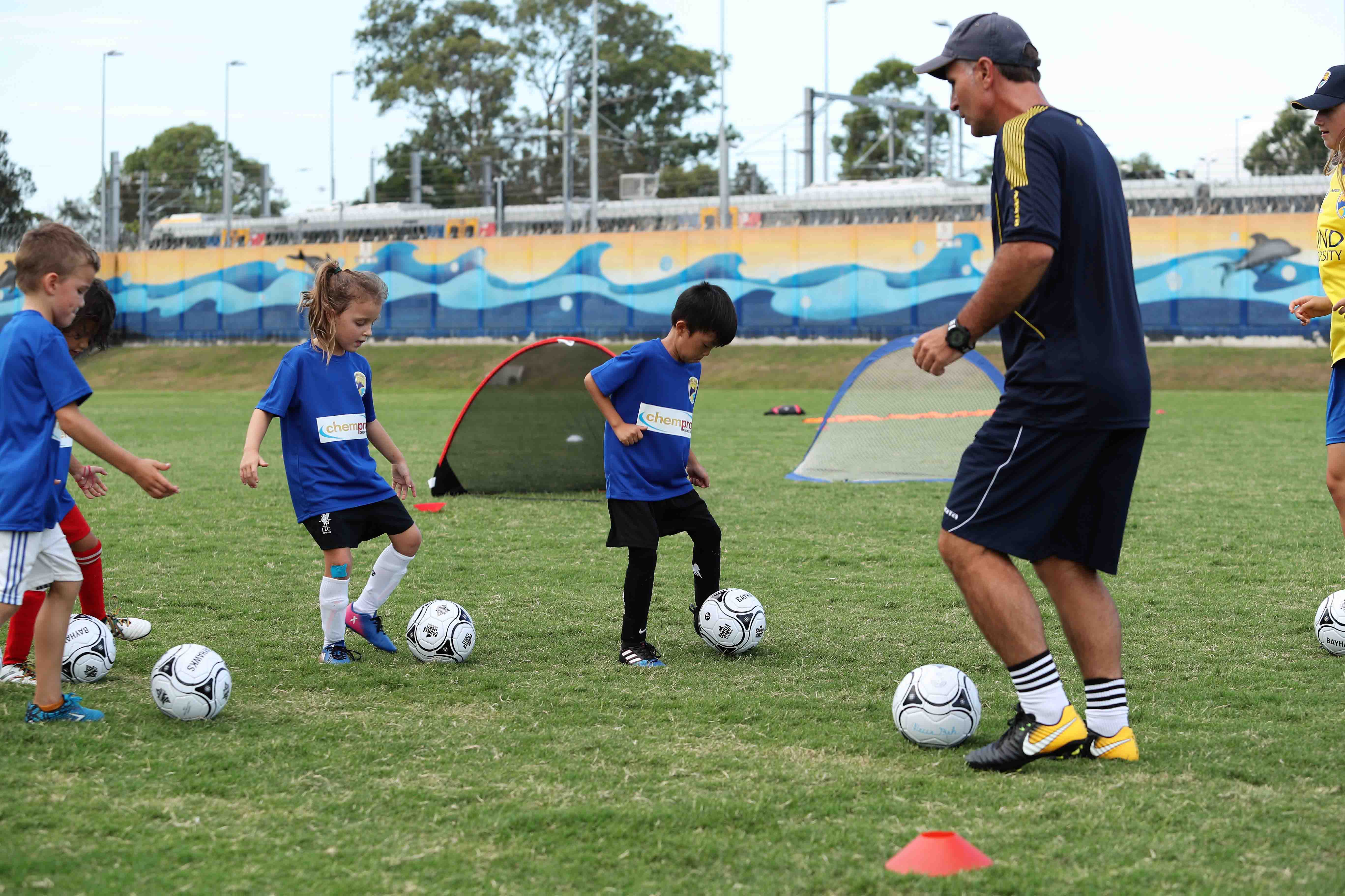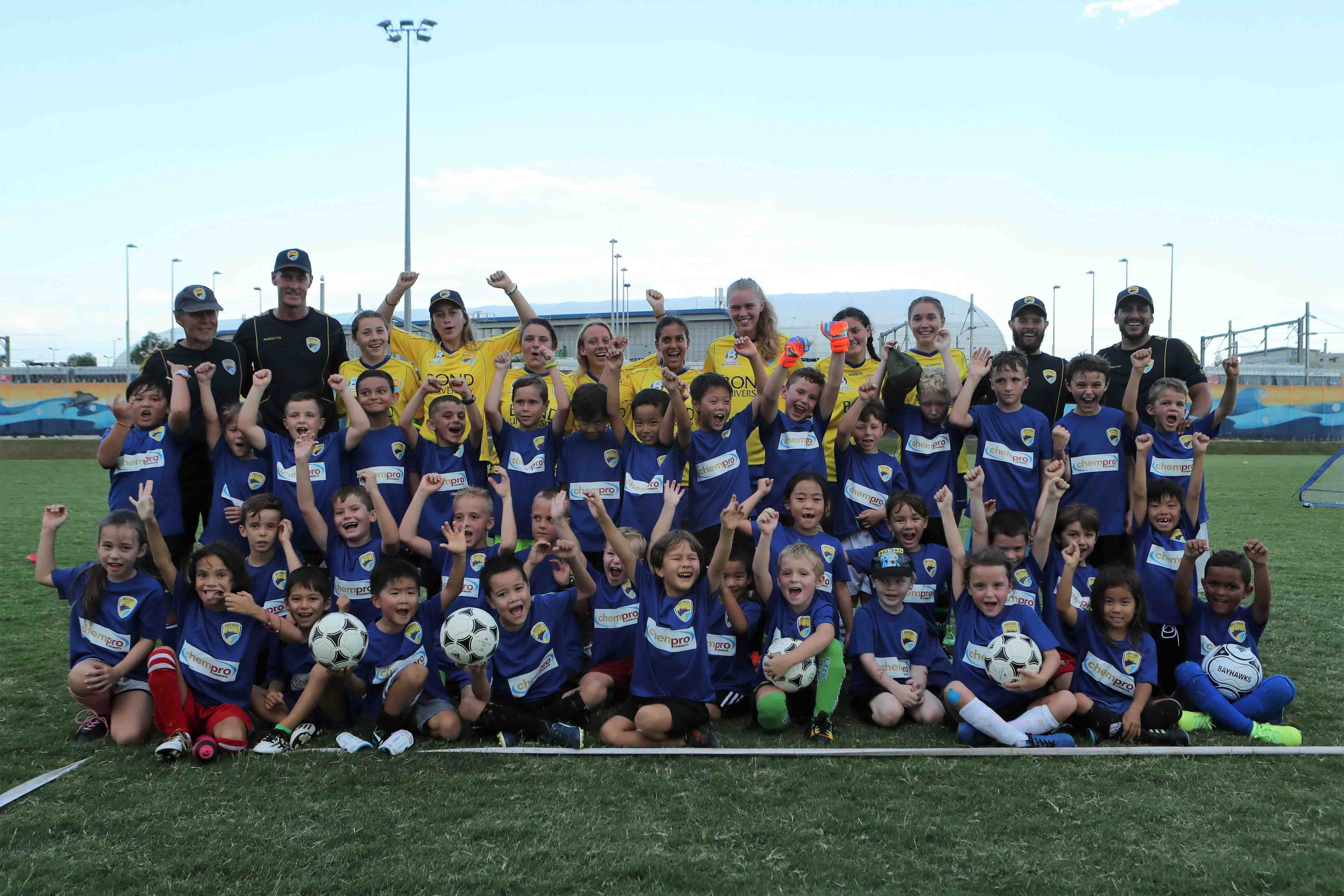 Photos – Craig Clifford @Sportspics
Saturday 10/2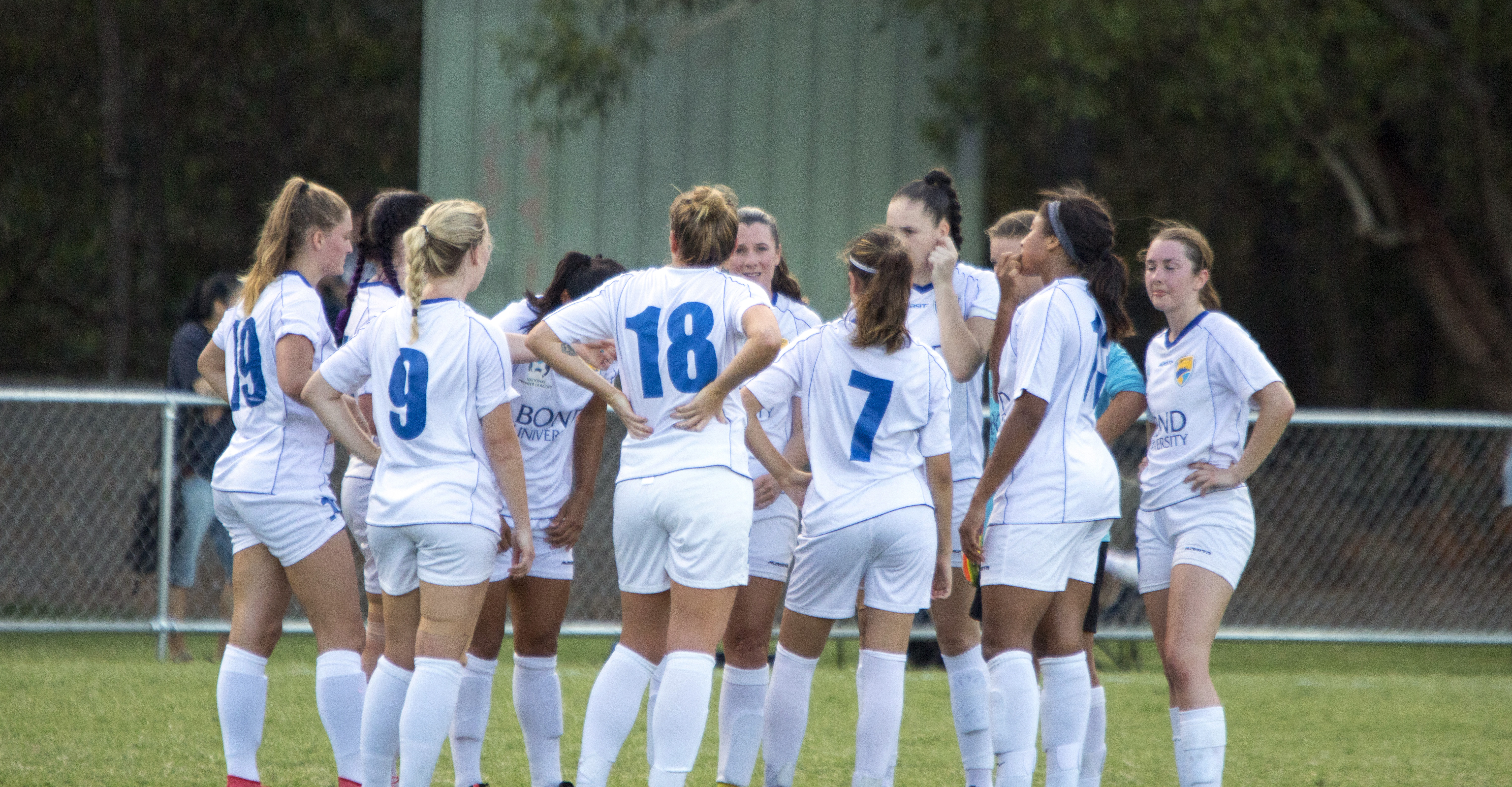 Photo – Emily Bloomfield
Senior Women
GCU 3-1 Eastern Suburbs FC
After a disappointing result against Mitchelton FC on Tuesday night, the Women bounced back strongly to notch a historic home win, bolstered by a parochial crowd at Robina Station Reserve.
Head Coach, Michael Cook, was very pleased with the Senior Women's performance.
"Work ethic from all players involved was exactly where we need to be. Lua Suero had a breakthrough performance showing great strength and maturity and proving she belongs in senior football at this level, Anjel Brown was huge for us in the middle of the park, and Meg's clinical finishes were key to the victory."
The Senior Women's squad will be on the road next weekend, taking on a strong Lions FC team. After a hard fought 4-4 draw in their previous pre-season match up, this game will be a strong test for GCU.
"Some minor soft tissue injuries, but I expect a full squad to select from for next weekend. The focus for the lions match will be to improve on making the most of our opportunities in the final third, and to get the back four to be a little more organized collectively. Individually they were wonderful yesterday, but stronger communication will help us be even harder to break down."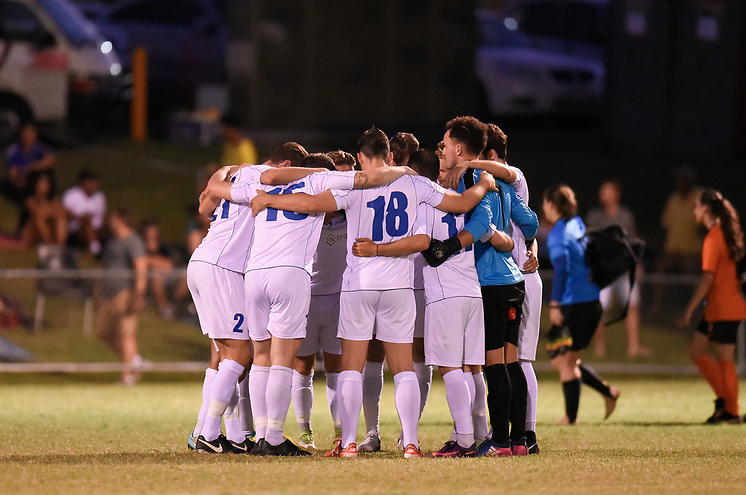 Photo – @PatrickLeighPerspectives
Senior Men
GCU 0-2 Brisbane Roar Youth
In a bruising derby last night at Robina Station Reserve, it was the Brisbane side that roared back up the M1 with the points, securing a 2-0 win against a Gold Coast team slow out the blocks.
Gold Coast Coach Sean Lane was disappointed with his side's start.
"I don't think we turned up in the first half. I thought they made it difficult for us and that we were a little afraid to get on the ball and try and play the way we have been training to do."
While disappointed with the result, Lane was quick to applaud his side's second half commitment and intensity.
"If we can play like we did tonight in the second half, then we'll be a hard team to play against. We've got to dust ourselves off and go again."
The Senior Men's will be looking to bounce back against Redlands United on Friday, Feb 2 at 7pm.
GCU will be without two starting players, Nick Panetta and Brandon Reeves, who each received second half red cards.
NPL Youth
Youth Men: GCU 2 – 6 Brisbane Roar
U18 Boys: GCU 1 – 3 Brisbane Roar
U17 Girls: GCU 5 – 5 Eastern Suburbs FC
Playing mid-day in the heat, the U17 GCU Girls struggled to start. Head Coach Joe Repic said of his team, "We struggled with the heat conditions and positional play to start with."
"At the half-time talk I asked the players to believe in themselves and be accountable for their actions."
This led to an incredible comeback from the GCU squad who were down 5-1 making it an even 5-5.
"They responded very well and started to dominate with and without the ball. Great attitude from our girls, it was a game that I believe brought the team spirit out of all of us."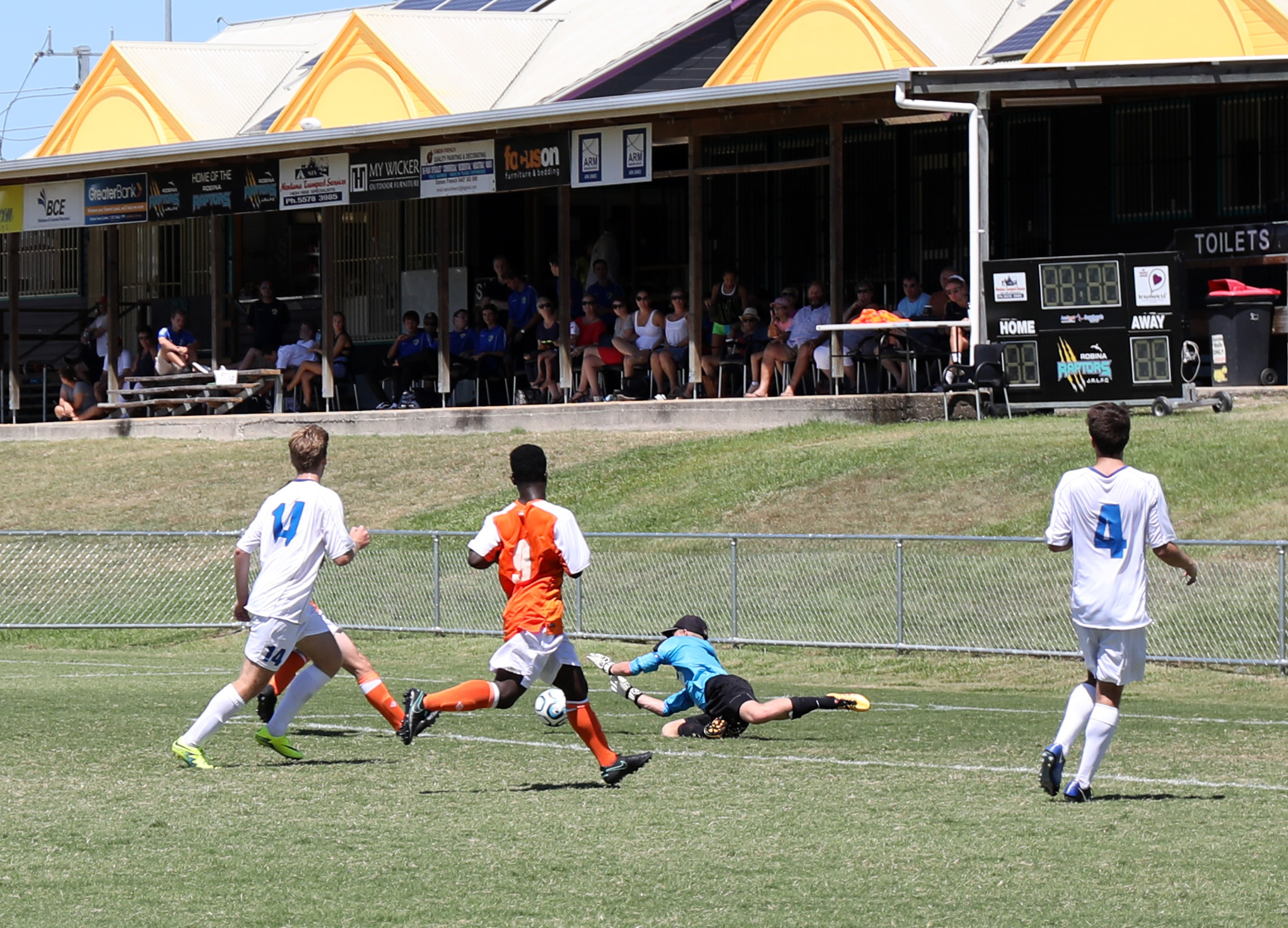 Photo – Mackenzie Akins
U16 Boys: GCU 3 – 0 Brisbane Roar
Sunday 11/2
NPL Youth
U15 Boys: GCU 7 – 2 Brisbane Roar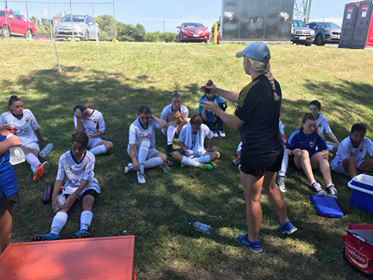 U15 Girls: GCU 2 – 2 Eastern Suburbs FC
GCU battled mid day against a deep Eastern Suburbs FC squad. After being up 2-0 throughout the entirety of the game, GCU conceded 2 final minute goals to result in a 2-2 tie. Head Coach, Mackenzie Akins, was pleased with her team's performance, "I'm very proud of the girls and how hard they fought. They had to play through extreme heat conditions with few and zero subs throughout the entire match due to injuries and still managed to play wonderful football. Letting a team score two goals to draw in the final 10 minutes is never ideal, but I'm very happy with the character shown today."
U14 Boys: GCU 2 – 0 Brisbane Roar
U13 Boys: Training Match
U13 Girls: GCU 0 – 3 Eastern Suburbs FC
The Senior Men's will be away at Redlands United on Feb 16 with the Women's away at Lions on Feb 17.