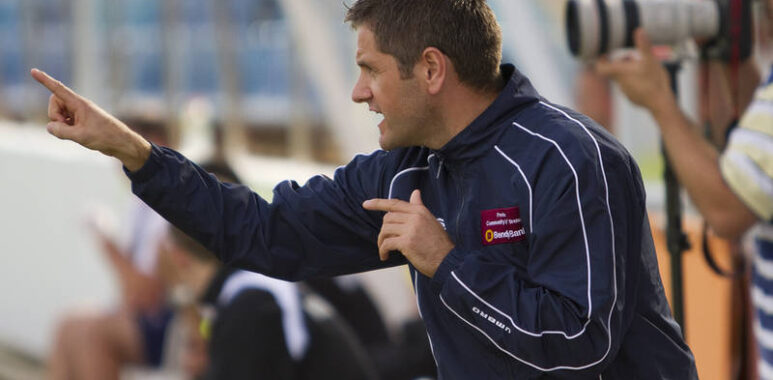 Meet The New Technical Director
Tuesday, August 8, 2017
Media Release – Gold Coast United FC announce Technical Director
The reborn Gold Coast United FC have scored the first major goal ahead of their entry in the state-wide NPL soccer competition in 2018, today announcing Craig Midgley as their technical director.
Midgley is one of Australia's highest credentialed soccer coaches with a decorated history in both elite pathway and community-based coaching.
"Craig was the number one choice to head our coaching program so we are rapt that he is coming on board,' said United's CEO Troy Bingham.
"We embarked on a nation-wide search for our TD. Craig's name came back as being at the top of the list.
"He ticks all the boxes, but for us he is perfect for two reasons. He is a coach's coach. He will raise the level of football coaching across this city. Secondly he has a proven record of uniting football communities – something that is a core value of Gold Coast United."
Midgley is the current technical director of the Cairns-based NPL franchise FNQ Heat, however he came to prominence in Australia during a long and successful association with the Sydney's Manly United Football Club.
He is one of only four accredited coaches in the country who can facilitate FFA advanced coaching courses.
The Englishman moved to Australia in 2007 after playing stints with Bradford City, Hartlepool United, Halifax Town and Farsley Celtic.
"I am very excited to be coming to the Gold Coast," said Midgley.
"Gold Coast United and I share a similar passion and drive to reach the top.
"I only had to speak with Danny (United chairman Danny Maher) and Troy for a few minutes to realise they had a similar passion. That passion included the local clubs, who are the heart and soul of any football program.
"I am coming to the Gold Coast because I want to build something to be proud of, from the grassroots up."
Midgley's tenure at Gold Coast United starts on October 1. Joining him will be wife Johanna and their three young children, Milla, 5, Jack, 3, and Marni, 14 months.
Bingham said while the on-field success of United was important, the club's over-riding intention was to lift the standard of football across the Gold Coast, from grassroots to the elite level.
"That is the basis of our five-year plan and one of the main reasons Craig Midgley is coming to the Gold Coast," said Bingham.
"Craig will not only head United's coaching staff, he will be a resource for all clubs associated with United. He brings a proven, positive culture. He understands the game at FFA level and has great vision.
"We know that he will be the leader who can grow successful men's and women's programs."
Football Federation Australia's National Coach Education Manager Sean Douglas said Midgley would bring a great deal of passion and knowledge to the game on the Gold Coast.
"Craig exhibits a deep knowledge of the game, and a passion to help both coaches and players reach their potential," he said.
"He has a clear vision and philosophy on player development, and his ability to communicate and build relationships to get this vision across to club stakeholders is first rate. He is an asset to FFA Coach Education and we look forward to our continued working relationship in supporting the learning of coaches across Australia."
ENDS
For more information contact:
Gold Coast United FC CEO Troy Bingham
Ph: 0437 237 037
View the teams CV's here: