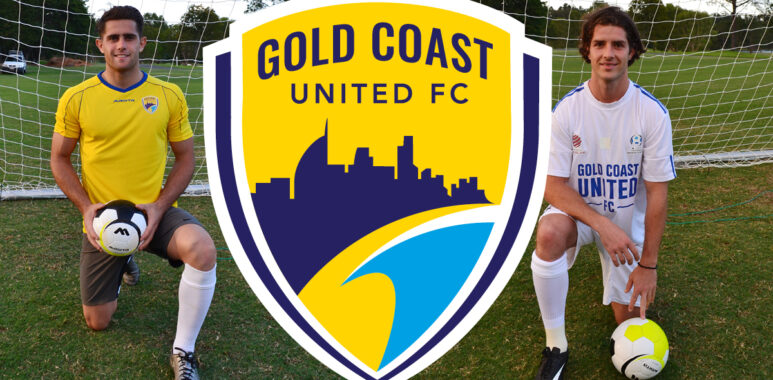 Gold Coast United FC's Senior Men's Coach Rapt With Quality
SEAN Lane says there is a lot to like about the almost-complete Gold Coast United FC's senior men's squad, but what impresses him most is the 'glint in their eyes'.
"Technically they are very, very good, but it is their attitude that is most impressive," United's head coach said after a pivotal first training run at the weekend.
"They are hungry and they all have that glint in their eyes. The players I have in front of me already are better than what I expected. I am delighted."
Lane, who took Brisbane Strikers to the league title in this year's NPLQ season, has for several weeks been trialling players for United's inaugural 22-man squad. He is only a few names short of that mark and Saturday doubled as a training session as well as another trial.
"We'll finalise the squad before Christmas, so there are a few players trialling who we are still looking at and there are a couple of visa players who we are keen on," he said.
"We will have a really strong squad, which will be very competitive in our first year. In fact, even without another signing, the players we have now would be very competitive.
"I knew there was a lot of local talent who have been around the NPL but haven't had an opportunity for a variety of reasons – too young, injured, still on a learning curve. There's probably about eight of those type of players in the squad so far.
"The players we have right now have unlimited potential. It is just a matter of giving them the environment to show what they have got. Some are unproven but I have every confidence in them otherwise I would not have chosen them.
"Our eventual squad of 22 will consist of a 16-man first team squad and then younger players with a lot of ability, who will start off in the 20s, but who will also have one eye on the first team if they continue to progress. They need to be continually exposed to the higher level of intensity and be surrounded by quality players so they can see the level of expectation.
"I had a group of players last season who were very successful (Brisbane Strikers), so I have a good benchmark to measure our boys against."
Lane already has assembled a balanced squad consisting of youth and experience with a strong local flavour.
Among the signings is well-known Gold Coast Premier League player 'Archie' Tomic (Surfers Paradise).
"Archie is 28 and has long been in the upper echelon of local players," explains Lane.
"He has been approached by NPL franchises, but up until now had decided not to go in that direction. He is a quality player with a great attitude and is a huge signing for us.
"A similar story is Gold Coast Knights' centre-half Dean Wernerson."
Gold Coast United also boast a plethora of quality youngsters among their initial signings, including lots of 'home grown' talent, some who have been plying their trade locally and others returning home from other clubs to play on and for the Gold Coast again.
United opened their player signings several weeks ago by announcing former Australian under 17 (Joeys) mid-fielder Nicholas Panetta as their first marquee signing.
The 2018 NPLQ season is scheduled to start in early February and Lane says United 'will be ready'.
"We will have another 12-14 training sessions between now and Christmas and then we are back on January 3," he said.
"There are still several places to be filled in the squad so there are opportunities remaining for local or other players.
"But right now, I couldn't be happier."