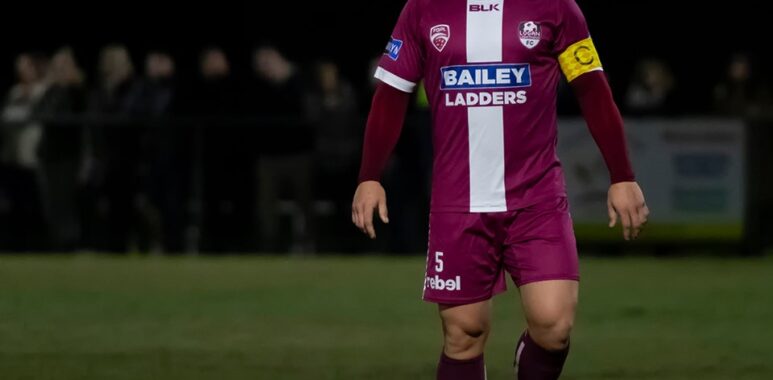 Jamie Vesey makes the switch!
Jamie Vesey has joined Gold Coast United from Logan Lightning for season 2020
Jamie Vesey bucks the recent trend and has agreed to join Gold Coast United's 2020 Men's squad. The captain of Logan Lightning in season 2019, the defender says the timing is right to test himself at the next level.
"It's obviously a step up coming from the QPL to an NPL club, but I think I'm ready for that," Jamie admits
"I moved down here at the start of the year so that was a big deciding factor.
"But the fact that there's so much experience in the squad was probably the key reason for the switch, with both Kristian and Thwaitey being class centrebacks, it's a no-brainer really for me."
"I'm still fairly young and keen to improve so these guys, who've both played in the Aleague, will help me with my positional play and with playing out from the back.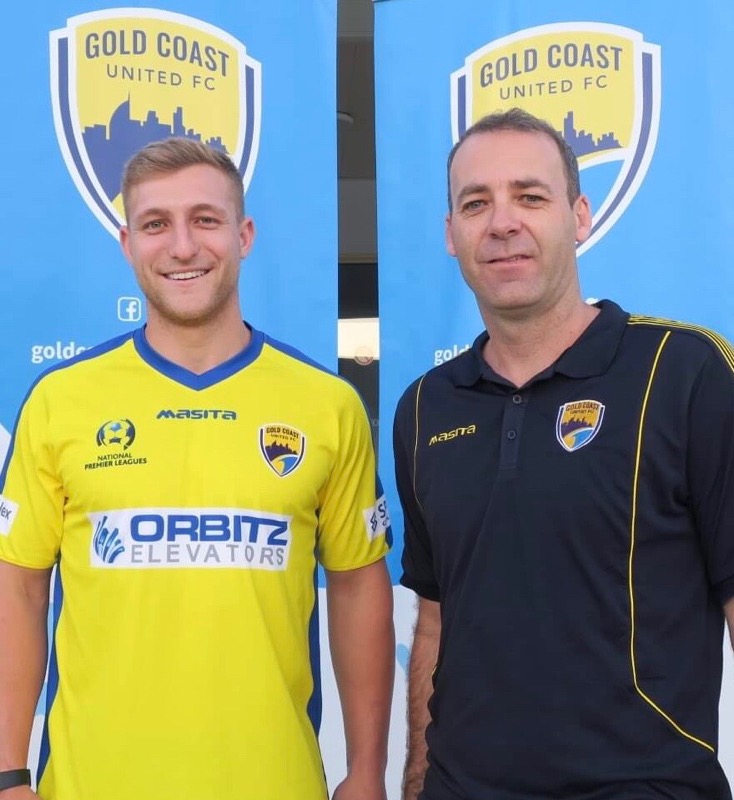 Jamie Vesey with Kristian Rees
Vesey (24) began his football as a 5 year old at Ridge Hill United on Brisbane's north side, continuing his junior development at Albany Creek and then North Pine and North Star. After a break from the game he returned to Albany Creek and was lured to Logan by their then coach Royce Brownlie, where he played over 50 games in the Queensland Premier League.
With speed and size on his side and a good read on play, the versatile Vesey prefers the centre of defence but has played in the midfield in his junior days.
For United's coach Kristian Rees, Jamie is a great addition to his squad.
"I've had my feelers out around the traps and watched him play, he's got all the attributes I'm looking for in a defender."
"I also chatted to Roycie about him. We played together at Wellington Pheonix and I know he's someone with a good eye for the attributes players need to be successful."
"Jamie's mobile and pacey plus he's an aggressive defender, who doesn't mind throwing his body around and mixing it up when needed.
" And that's something you can't teach young players."
"If he's willing to knuckle down and work hard then there's every chance he'll be a key player for us in 2020."
Welcome to the club Jamie!