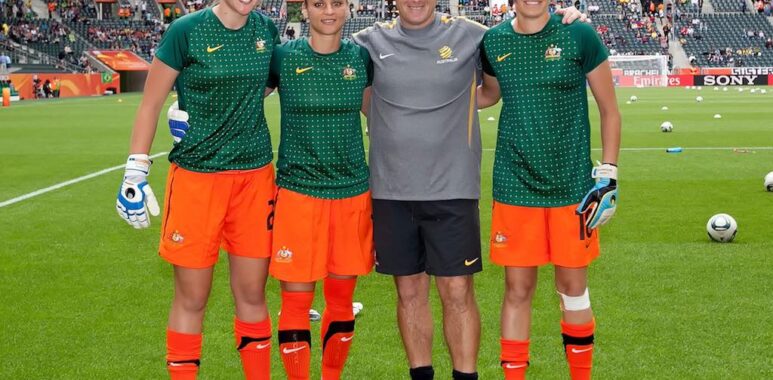 United Keepers in even better hands!
Paul Jones with Casey Dumont, Melissa Barbieri & Lydia Williams at the 2011 Women's World Cup (photo credit, Joseph Mayers)
Gold Coast United is delighted to confirm that former AIS & Matildas National Goalkeeper Coach, Paul Jones, has agreed to join the club for season 2020.
During his two tenures with the Matildas, Jones attended three FIFA Women's World Cups, five AFC Women's Asian Cups and Olympic Games tournaments working with the likes of national Matildas keepers Lydia Williams, Mackenzie Arnold, Casey Dumont and Melissa Barbieri.
At his time with the Australian Institute of Sport Jones mentored some outstanding young keepers including Adam Federici, Mitch Langerak and Nathan Coe, who all went to represent the Socceroos.
"This is massive news for the club!" Technical Director Craig Midgley confirmed.
"To have someone onboard with Paul's experience and knowledge is huge for our young keepers."
"And with Fernando (Vas Alves) also recommiting for 2020, we have two of the very best goalkeeper coaches in the country at our disposal."
The one time exclusive goalkeeper coach for all national women's teams – the Matildas, Young Matildas and Junior Matildas – Jones' experience and links to national and international coaches allows him to stay abreast of the latest coaching developments from around the globe, which he integrates into his coaching practices through his Paul Jones Goalkeeping Academy programs as well as now at Gold Coast United.
Jones is excited about his new role, "after spending 21 years at the AIS it's great to team up with another former AIS coach in Fernando. Gold Coast United goalkeeping stocks are in safe hands."
"Having moved to the Gold Coast after I returned from the Rio Olympics, I established my academy here and I'm really excited about combining that role with my new position at Gold Coast United."
"I've been watching the club's progress with interest, it's going from strength to strength and I look forward to working to raise the bar even higher."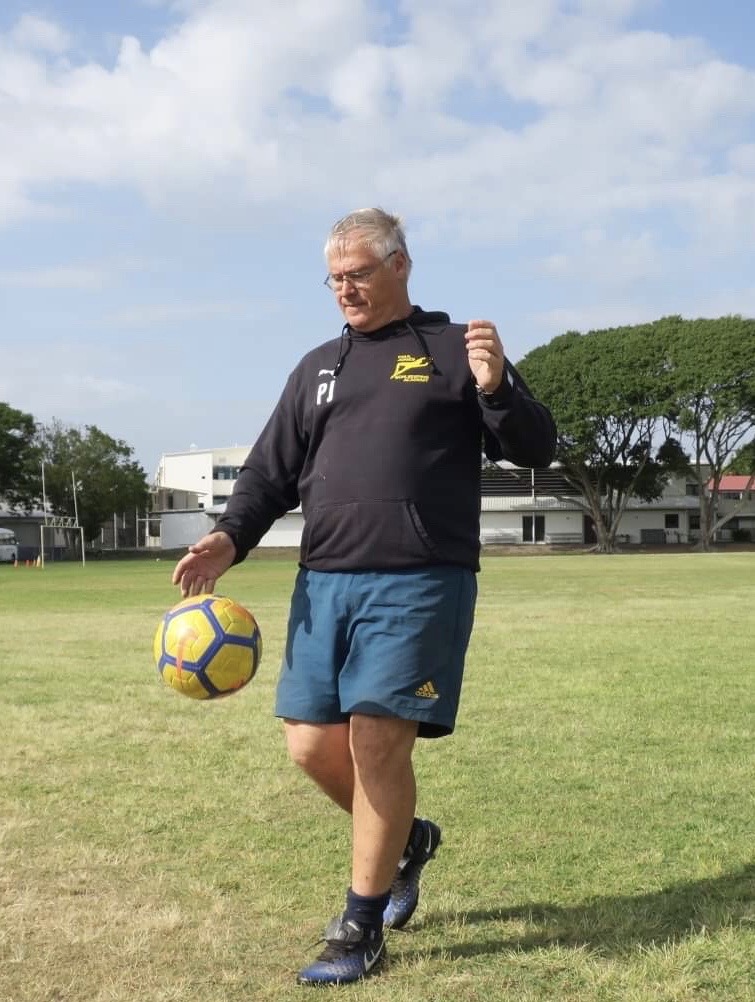 Paul Jones in academy mode at GCU affiliate, Palm Beach Currumbin State High School
At his academy Jones uses the latest technology, including the Eye Tower Video Analysis system, to provide goalkeepers with personalised video analysis of their performances in an holistic approach to the role of the goalkeeper within the team.
"Elite coaches recognise the importance of the feedback they give their athletes."
"High quality feedback in the form of clear video, linked with simple and relevant verbal messaging, provides the best opportunity for improved performance."
Welcome to the club Paul.
Very exciting times for our young goalkeepers with Jones set to go when 2020 pre-season training gets underway on the 16th of November.